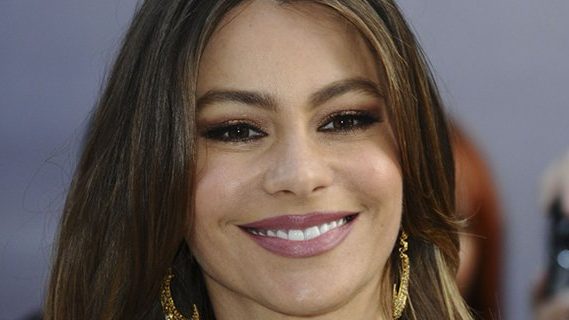 Coming straight out of the 'life is stranger than fiction' files are reports that Modern Family actress Sofia Vergara is being sued by her own embryos in a potentially landmark lawsuit in the US that addresses controversial issues surrounding the right to life.
The story so far
Forty-four year old Sophia Vergara, who plays Gloria in the award winning American TV sitcom 'Modern Family', separated from her fiancé Nick Loeb three years ago.
But before their split, the couple tried to use In Vitro Fertilisation (IVF) to conceive a child.  They split up after a failed IVF attempt, and two female embryos were left frozen.
At the start of the IVF process, the pair signed an agreement with the medical facility, including directives about what would happen to the embryos if they weren't implanted.
The couple agreed that if either of them died, the embryos would be thawed and destroyed. The pair also agreed that the embryos would only be implanted or otherwise used if both of them consented. If not, the embryos would remain frozen indefinitely.
Now, it seems the the former couple is unable to agree on anything. Instead, they're engaged in a lengthy, expensive and very public legal battle.
Vergara is now married to Joe Mangianello. Her former fiancé, Loeb, insists he wants to raise the embryos without Vergara. And he previously commenced proceedings for custody of the embryos.
Right to Life
More recently, Loeb launched 'right-to-live' proceedings on behalf of two of the embryos in Louisiana – a strongly 'pro life' state in the US.
The embryonic plaintiffs – referred to as 'Emma' and 'Isabella' – are suing Vergara in a claim alleging that they are being deprived of an inheritance from a trust established for them.
The case took a dramatic turn when lawyers for Vergara – who has a teenage son from her first marriage – sought information from Loeb on the two women who had abortions after they each conceived a child with him.
Both of the abortions occurred at least two decades ago, and Loeb's lawyer argue they have nothing to do with his current lawsuit.  They say their client developed his pro-life beliefs after that period of his life.
Past comes back to haunt Loeb
But Vergara's lawyers counter that it is hypocritical of Loeb to pursue a lawsuit based on pro-life beliefs when he previously consented to abortions.  They're hoping the two women will provide information that will be detrimental to his case.
The California judge overseeing the case has already ruled that Vergara's lawyers can depose the two woman. So far, Loeb has been ordered to reveal their identities. But he has refused. After a failed appeal against the order, Loeb says he will go to prison rather than disclose the identities.
The agreement may be pivotal
American attorneys say that, due to a lack of specific laws to address the complexities of the case, there is a strong chance the judge will rely on the language of the original agreement between Vergara and Loeb.
They say that if this occurs, the case will likely be dismissed and the agreement upheld. If the judge does not do so, the case will proceed to a trial.
The lesson for us ordinary people who do not live Hollywood lifestyles is that the agreements we sign – medical directives, pre-nuptial agreements, powers of attorney, property and custodial agreements – can have a significant impact on our lives.
We should therefore be mindful before being swept away by emotions, and always consult a lawyer before executing a document that can affect our future.
Receive all of our articles weekly