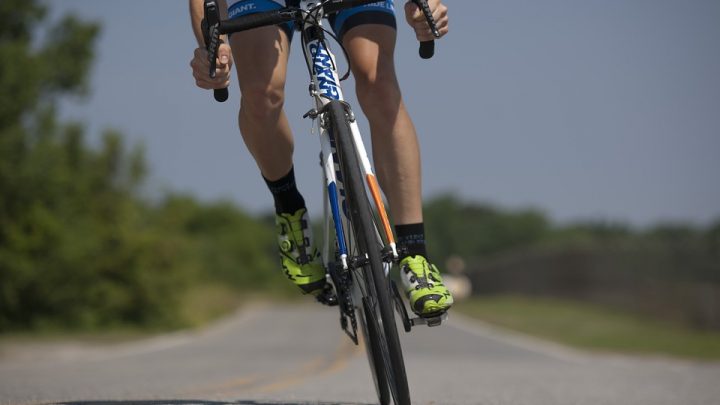 With the fine for not wearing one now well over $300, you'd think bike helmets would have quickly become the latest fashion accessory.
New fines that came into force about 6 weeks ago have made cycling in New South Wales potentially more expensive than ever before, if you do the wrong thing.
Under the new system, riding a bike without an approved helmet will rise from $71 to $319, and riding through a red light and not stopping at a pedestrian crossing will both go up to $425 (from $71).
Riding a bike without a bell will now cost $106 (up from $71), and while it has also been proposed that cyclists carry ID, this particular regulation won't be enforced until March 1 next year.
Many cyclists are less than impressed about the new fines, which are a substantial increase on the previous ones. Many believe the high cost of doing the wrong thing will discourage people from cycling, and that the Government is sending counter-productive messages about cycling – which is better for the environment, better for our health and a good way of dealing with the traffic congestion that's choking our major cities.
New South Wales Roads Minister Duncan Gay has defended the new regime, saying the tougher measures are designed to reduce risky behaviour, improve safety, and ensure we work towards creating a road culture where all users respect one another.
The new fines bring cyclists into line with other motorists who do the wrong thing. For example, the 'no helmet' fine is now the same as that for a motorcyclist not wearing legal headgear. The fine for a cyclist running a red light and failing to stop at a pedestrian crossing are now the same as for drivers.
New fines as at March 1, 2016
| | |
| --- | --- |
| Offence | Fine |
| No helmet / not an 'approved' helmet | $319 |
| Running a red light | $425 |
| Not stopping at a Pedestrian Crossing | $425 |
| Riding without a warning device (e.g. horn, bell) | $106 |
| General fines | $106 |
There is also a new rule for car and truck drivers – they must leave a 1 metre gap when passing a cyclist where the speed limit is 60km/h or less, or 1.5 metres otherwise. Not abiding by this law carries a $319 fine and two demerit points.
Driving a car in a designated bike lane also carries a fine of $177.
Scooters, rollerblades and skateboards
The requirement to wear a helmet when riding a scooter or rollerblades, unicycle or skateboard is a little less clear.
The law defines a pedestrian as including: "a person in or on a wheeled recreational device or wheeled toy" – rollerblades, skateboard, scooter, unicycle or similar wheeled device.
It also says that scooters, skateboards and rollerblades may be ridden on footpaths unless signs specifically prohibit them, but riders must keep to the left and give way to all other pedestrians. These devices cannot be used on the road and it is recommended under the heading 'safety' that users should wear protective headgear, but does not say that helmets are mandatory.
Some motorised contraptions, which straddle a number of different categories such as toy, exercise equipment and/or motorised vehicle, need to be clarified by the RMS, otherwise, the adage 'driver beware' applies as one man found out the hard way.
Sydney man Kane Vato was riding a self-balancing scooter on the road outside his home when stopped by police and threatened with a $2100 fine for riding a device that was not insured and had no licence plates.
Mr Vato was under the impression his scooter was a toy, and the company he purchased it from assured him that riding it is not a traffic offence. Mr Vato nevertheless received a fine in the mail for $637, for riding an unregistered vehicle. He intends to fight the fine in court.
Receive all of our articles weekly
Author
Sydney Criminal Lawyers
Sydney Criminal Lawyers®
is Australia's Leading Criminal Defence firm, Delivering Outstanding Results in all Criminal and Driving cases. Going to Court? Call (02) 9261 8881 for a Free Consultation.