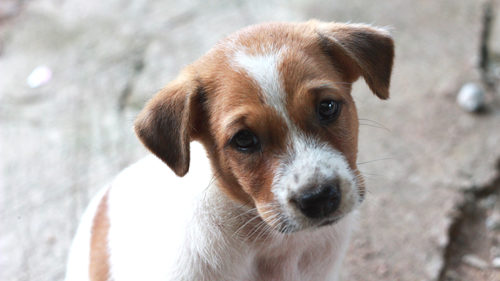 The New South Wales Government says new laws that apply when you sell or give away a pet are designed with the safety and welfare of our furry companions in mind. But will they work? Or could they lead to a rise in the abandonment of our most vulnerable beings?
New laws came into effect at the start of July 2019, which amended the Companion Animas Act in respect of the responsibilities of those who wish to rehome a cat or a dog.
New laws
Under the new rules, if you advertise kittens, cats, puppies or dogs for sale or to give away, you need to include an identification number in the advertisements. That number can be:
a microchip number,
a breeder identification number, or
a rehoming organisation number.
The new requirement applies to all advertising in New South Wales, whether it's in a newspaper, an online community forum, social media, or written on a flyer blue-tacked to the wall of the local newsagent's window.
The changes, which have been implemented as one of the recommendations made by the Parliamentary Inquiry into Companion Animal Breeding Practices, are designed to help potential new owners search the NSW Pet Registry to see an animal's history and health information, including its breed, sex and age, as well as if it is already registered and de-sexed.
Protections for buyers and adopters
The Government believes that by providing the additional information, potential buyers can make better decisions about the animals they want to purchase or adopt. And it's important for original owners to remember that once their animal has been re-homed, the onus is on them, or original owner, to ensure the ownership details are transferred. Local councils provide information on how to do this
The new rules apply irrespective of the animal's age, the place you plan to advertise, whether you're a professional breeder, a hobby breeder, or if your animal has an accidental litter.
The rules also apply whether or not you bred the animal, and also to litters that have not yet been born. If you fail to use an identification number when you advertise or if you intentionally falsify a number, a maximum penalty of $5,500 applies.
The new laws are also designed to ensure the welfare of animals, by promoting responsible cat and dog breeding and selling. Over time, it's hoped that the register will build into a significant database, a valuable resource that can also be used by law enforcement agencies to identify 'problem' breeders. Although it is important to remember that the laws are state-based and don't necessarily apply if you send an animal to a new owner inter-state, so it's also worthwhile checking on other legislation if this applies to you.
A pet is 'not just for Christmas'
Each year in Australia, 250,000 cats and dogs abandoned or are euthanised because there's no possibility of rehoming them. But this doesn't necessarily represent the full picture.
Local non-profit community groups with similar purposes to those the RSCPA take in thousands of animals a year. And then there are thousands more who are given away 'free to a good home' via Gumtree and other online local community buy/swap and sell forums. Many of these animals then end up with tragic fates involving neglect and even torture.
In 2016 in Queensland, two greyhound owners were charged with allegedly buying kittens online and using them as live bait for training their dogs.
These kinds of crimes are facilitated by sites like Gumtree, which make it easier for people to secure animals without anyone looking too closely into their circumstances. Cash purchases, and exchanges completed without references, paperwork or anything more than a mobile phone number, mean that animals often disappear without a trace, and there are no safeguards in place to protect them.
Lack of resources to investigate animal cruelty
Concerns have been expressed for many years that the RSPCA and other animal welfare groups simply don't have enough resources to investigate the animal cruelty brought to their attention, let alone to prosecute all alleged offenders.
There are also concerns about the lenient sentences for animal cruelty offences, and calls for those penalties to be increased and enforced accordingly.
Recently a 22-year old woman, one of the owners of a dog so severely neglected it had to be euthanised after being seized by the RSPCA, was been given a suspended sentence, and banned from owning or caring for a pet, despite prosecutors asking for jail time.
A Sydney man, who threw a ragdoll cat down a seven-storey garbage chute and failed to seek medical treatment for it was convicted of two counts of animal cruelty after pleading guilty to the offences. He was fined $3000 and placed on a two-year community corrections order.
Concerns about the new rules
Despite the good intentions of the legislature, there are very real concerns that the additional requirements will increase the likelihood of owners of unregistered pets abandoning them, rather than having to go through the requirement of having them registered and the possible consequences of not having them registered in a timely manner.
Protecting our pets
And while the new laws are meant to help our four-legged friends find good homes, the most effective thing any of us can do is understand that pets come with huge responsibility. Vaccinations, check-ups, de-sexing, training, daily care – these are all a significant commitment. If you're not sure you can fulfil your obligations, don't buy a pet.
And if you do, consider adoption first. While many breeders abide by the law, and consistently aim to do the right thing by the animals in their care, and take pride in building a business reputation on their litters, there are still thousands of beautiful animals that might not be as cute as a pure-bred, but certainly are no less deserving of a good home.
Receive all of our articles weekly