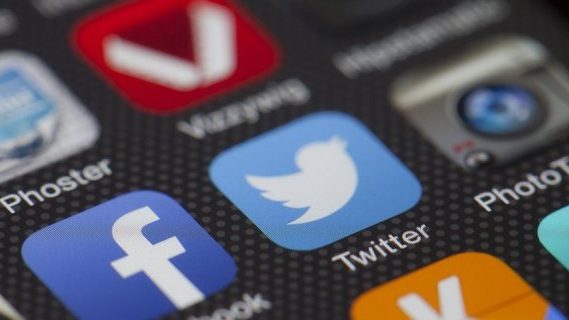 With the growth of the digital age, privacy is becoming an increasingly foreign concept.
Social media sites such as Facebook, YouTube and Twitter have created an avenue for people to share their personal identity with the whole world. And, just last year, the Federal government introduced controversial new metadata laws which compel internet service providers to store a user's data for two years – and hand it over to a raft of law enforcement agencies without them having to obtain a warrant.
While most of us enjoy sharing our holiday snaps with friends and family online, our digital footprint can be deeply damaging.
Roosters player Mitchell Pearce knows this all too well – the accomplished rugby league player made headlines earlier this year after being filmed performing a lewd act with a dog at a private Australia Day party. He copped a whopping $125,000 fine for his actions, and has been suspended from playing the sport for eight weeks.
Other individuals – particularly women – have experienced psychological distress as a result of ex-partners sharing 'revenge porn' videos online. Statistics indicate that 1 in 10 women have had images distributed without their consent.
Speaking to the media, Greens MP David Shoebridge highlighted the extent of the problem:
'We heard a number of deeply disturbing cases of people, very intimate details, often in moments when they are extremely vulnerable, being shared on social media and shared with the clear intent to cause harm, to cause damage, and literally there are no laws or few if any laws that constrain people.'
While New South Wales has criminal laws preventing the transmission of indecent articles, Victoria is the only state that currently has laws against revenge porn.
Commonwealth laws prohibit the use of a carriage service to menace, harass or cause offence, however these laws do not provide any specific means for individuals to sue others for the damage caused by a breach, unless the action falls within the strict rules of defamation laws.
But New South Wales may soon be the first state to enact new laws for invasions of privacy – allowing those who have had their privacy breached to sue for damages.
The Proposed Law
The Standing Committee on Law and Justice last week released a report, entitled 'Remedies for the Serious Invasion of Privacy in New South Wales.'
The 93-page document was compiled as a result of 'increasing community concern about the use of technology, including social media and surveillance technology, in ways which intrude upon and negatively impact people's day-to-day lives.'
After consultation with experts, the Committee made seven recommendations:
That improvements be made within the NSW Police Force to train and educate officers about technology related stalking, harassment and abuse, and how they can use mechanisms including Apprehended Violence Orders to address these issues;
That a review of the Crimes (Domestic and Personal Violence) Act 2007 be undertaken to determine if any additional court remedies would aid in these cases;
That new laws prohibiting 'serious invasions of privacy' be introduced;
That these laws be based on recommendations previously made by the Australian Law Reform Commission;
That this law contain provisions for intentional, reckless and negligent actions by governments and corporations, and intentional and reckless actions by individuals;
That the role of the NSW Privacy Commissioner be broadened to hear complaints about serious invasions of privacy and to make determinations in these cases, and to refer these cases to the NSW Civil and Administrative Tribunal if persons fail to comply with these determinations;
To give the NSW Civil and Administrative Tribunal the authority to hear claims relating to serious invasions of privacy.
How Will This Affect the Law?
Essentially, the proposals will give individuals the right to sue businesses and other people for damages – including for emotional distress experienced as a result of privacy breaches.
In assessing whether damages should be awarded, courts and the Civil and Administrative Tribunal will have to determine whether the breach was 'serious' and whether the material distributed was 'private.'
While the reforms were largely triggered by a need to protect against 'revenge porn', many are hopeful they could provide an avenue for individuals to sue government departments for breaches of privacy. This is particularly relevant in light of controversial metadata laws which are now in effect.
While the proposals have been welcomed by a range of organisations in NSW, many argue that nationwide reform is necessary. Professor Barbara McDonald, a legal academic at the University of Sydney, has stated:
'What I hope would happen is that the Australia wide standing committee on law and justice to which all the attorneys-general of the different states belong, I hope that this might be seen as a bit of a push to get an Australian wide uniform legislation around the country, even if it's state based. As long as it's uniform then it will, you know, it could be suitable.'
The NSW government has until the 5th of September to respond to the recommendations.
Receive all of our articles weekly
Author
Sydney Criminal Lawyers
Sydney Criminal Lawyers®
is Australia's Leading Criminal Defence firm, Delivering Outstanding Results in all Criminal and Driving cases. Going to Court? Call (02) 9261 8881 for a Free Consultation.