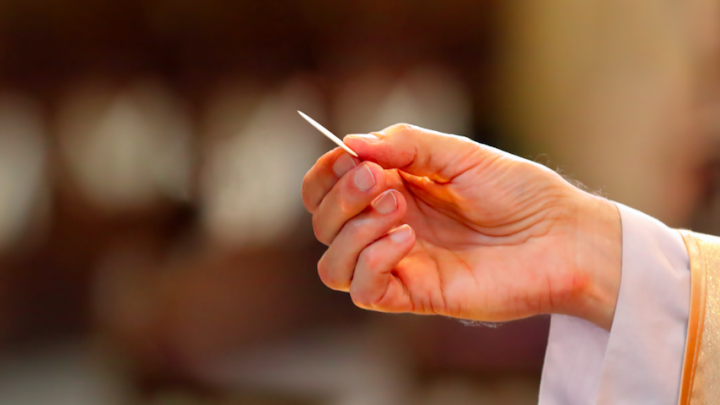 Removing the sanctity of the Catholic confessional and making celibacy voluntary are two of the 409 separate recommendations made by the Royal Commission into Institutional Responses to Child Sexual Abuse, as its final report aims to provide a "safer future for children" in churches, schools and other institutions.
The report recommends tearing down veils of secrecy which are disguised as religious traditions, in order to prevent future child sexual abuse and to make suspects known.
It also recommends that the Anglican Church adopt a framework to ensure church leaders are accountable to an appropriate authority in relation to their response to complaints of child sexual abuse.
There are proposed reforms to the practices of other faiths as well, including to Jewish law, known as Mesirah — which forbids a Jewish person from informing on another. The recommendation is that this law should not apply to the reporting of child sexual abuse allegations.
Another recommendation is that the Jehovah's Witnesses' scrap the 'two-witness rule' where it relates to child sexual abuse. The rule generally requires two eye witnesses to an incident before it may be prosecuted.
Catholic Confessions
The report squarely targets the sanctity of the Catholic Church 'confessional', recommending that priests be required to report information about child sexual abuse which is confided in them, going against centuries of religious and legal tradition.
The recommendation arises from voluminous evidence of systemic cover-ups by the Church of child sexual abuse both within its ranks, and by outsiders.
Thorough inquiry
The Commission's inquiry is the most thorough we've had in Australia. It details sexual abuse of children on a horrific scale over generations, much of it perpetrated behind the closed doors of churches.
Thirty of the 57 case studies heard by the Commission involved abuse in religious institutions and almost 60% of complainant testimony suggested abuse by religious leaders or other church members in charge of their care. Catholic institutions dominated the inquiry with 4,444 separate allegations of abuse.
When these numbers were made public several months ago, the Archbishop of Sydney, Anthony Fisher described them as 'shocking' and 'indefensible' . The Church has paid more than $250 million in compensation to date, and there are likely to be many more claims in the wake of the inquiry.
New criminal offence and infrastructure
The Royal Commission has also called for a new criminal offence that would make it easier to prosecute institutions who fail to protect children.
It has also recommended establishing a new National Office for Child Safety, providing more funding and better programs for online safety, and creating of a helpline for reporting child sexual abuse.
Changes to existing laws
Another recommendation is that state and territory legislation be introduced to exclude 'good character' as a mitigating factor in the sentencing of child sexual offenders.
The Commission also called for state and territory governments to extend grooming laws to encompass acts of grooming towards parents and carers of targeted children.
Schools need more guidelines
The report also urged the state and territory governments to provide nationally consistent guidance to teachers and school principals on how to prevent and respond to child sexual abuse, placing a particular emphasis on monitoring boarding schools to ensure they meet Child Safe Standards.
Federal laws target child sex offenders
The Federal government recently announced tough new laws to crack down on child sexual abuse, many of which are in line with the Royal Commission's recommendations.
The legislation aims to make it more difficult for alleged child sex offenders to be granted bail, and to ensure those who are convicted face longer prison sentences and find it harder to achieve parole.
The new bill also prevents judges from taking a sex offenders' standing in their community into account during sentencing, especially if that position was used to help them commit the offence.
The commission heard 57 public hearings and 8,000 private sessions. A total of 409 recommendations have been made in the final report, and more than 2,500 people have already been referred to police for further investigation and possible criminal charges.
Receive all of our articles weekly