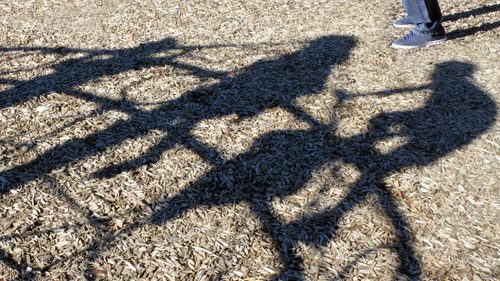 The Federal government has announced tough new laws for sex-offenders – purported to be the harshest since the establishment of the Criminal Code Act in 1995.
The proposed legislation, called Crimes Legislation Amendment (Sexual Crimes Against Children and Community Protection Measures) Bill, will make it more difficult for alleged child sex offenders to be granted bail, and ensure those who are convicted face longer prison sentences and find it harder to achieve parole.
Tackling the role of technology
In announcing the reforms, Justice Minister Michael Keenan said that the government looked long and hard at the role of technology in child sex offences.
The reforms include measures designed to crack down on online grooming, with a special focus on live-streamed abuse. 
The bill will increase the power of police to intervene when a person is suspected of contacting a child for improper purposes, and internet companies which fail to immediately report abusive content will face hefty fines.
New Bill complements other laws
Since 2012, less than 60 percent of convicted Commonwealth child sex offenders have spent time in prison. The average sentence for those sent to prison was six months. And despite Australia having a register of convicted child sex offenders, its effectiveness as a tool for public safety has been questioned for a long time, predominantly because registers are state-based and information is not accessible to the general public.
Independent MP and former radio 'shock jock' Derryn Hinch has been instrumental in pushing for a tougher stance against child sex offenders. Hinch was a driving forces behind Australia's introduction of laws in June this year which prevent convicted child sex-offenders from travelling overseas.
At the time, the 'travel ban' was dubbed a 'world first', with Australia making a concerted effort to ensure convicted child sex offenders could not offend in other countries, particularly in south-east Asia where child sex tourism is a booming industry which preys on poor, young, innocent, children.
Tougher sentencing
The new bill also prevents judges from taking a sex offenders' standing in their community into account during sentencing, especially if that position was used to help them commit an offence.
This addresses on of the most contentious issues discussed during the Royal Commission into Institutional Responses to Child Sexual Abuse which began four years ago and looked at more than 2,000 cases of alleged abuse.
The final report from the Royal Commission is due later this year, but the federal government hopes to put the new laws into effect before then.
Receive all of our articles weekly
Author
Sydney Criminal Lawyers
Sydney Criminal Lawyers®
is Australia's Leading Criminal Defence firm, Delivering Outstanding Results in all Criminal and Driving cases. Going to Court? Call (02) 9261 8881 for a Free Consultation.