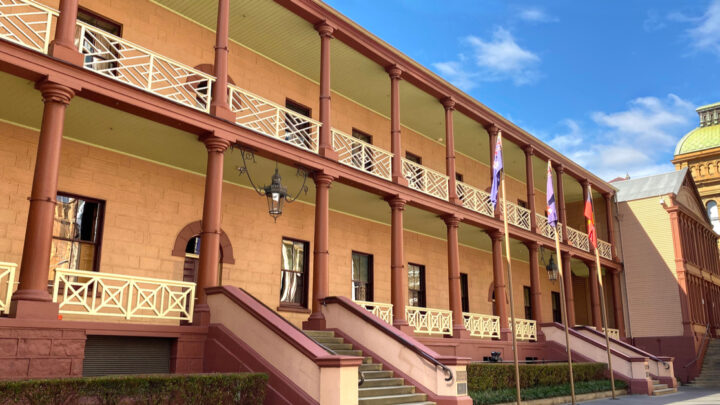 The New South Wales government is again facing allegations of pork barrelling in relation to "The Refresh and Renew Programme", a grants initiative set up to help struggling tourism operators across the state. 
More grant rorts uncovered 
The programme gave out grants of $10,000 during 2020 and 2021, the duration of the Covid-19 pandemic when international and state borders were closed – a time when the vast majority of Australians were in lockdown or under restrictions, unable to travel. 
But according to an assessment by the Labor government, 70 of the 103 grants awarded went to businesses in coalition electorates, despite guidelines stating grants were to be awarded based on an "objective assessment basis".
The accusations with regard to the "The Refresh and Renew Programme", come hot on the heels of another recent assessment of ClubGRANTS – a programme which provides more than $100 million in cash each year to a variety of worthy causes across NSW, including charities, sporting organisations and not-for-profit community groups. 
The assessment found that 75% of grants were funnelled into coalition-held electorates. 
Auditor-General's scathing report grant allocation 
Then, earlier this week, a scathing report by the NSW auditor-general in relation to the $252 million Stronger Communities Fund confirmed much of what we already knew about grant rorts and bogus funding allocations made by the Berejiklian Government.  
A massive 96% of the available grants were awarded to coalition-held electorates in the lead-up to the 2019 election. 
The report also determined that the process to assess and approve funds "lacked integrity" and grants were often given without merit. 
In her report to parliament, NSw Auditor-General Margaret Crawford said the scheme's guidelines "lacked the necessary information to safeguard against biased or subjective assessment". 
Ms Crawford also noted that correspondence between staff contained "little or no information about the basis for the council or project selection" and that funds were allocated "without questioning or recording the basis for selection".
Ms Crawford concluded that the exclusion of information and the lack of formality in those approvals "prevent accountability and transparency over the government's approach to selecting councils for funding".
No accountability 
In October 2020, a New South Wales parliamentary inquiry heard that staff within Ms Berejiklian's office had shredded and then digitally deleted notes, and other documents relating to decisions made about the Stronger Communities Fund.
This sparked an investigation by the NSW State Archives and Records (SARA) authority which found that the Office of the Premier breached laws governing state records when it shredded working advice notes. It decided not to prosecute on the basis that "a prosecution of unauthorised disposal of state records is a labour-intensive activity that is almost certain to bring no improvement to recordkeeping or commitment to improving practices".
At the time, former New South Wales Premier Gladys Berejiklian conceded to 'pork barrelling'; but also brushed off criticism levelled at her government over the practice with the explanation that: "It's not something the community likes … but it's an accusation I will wear." 
She also added that: "It's not an illegal practice. Unfortunately it does happen from time to time by every government." 
The fact she could be so cavalier about using taxpayer funds as an election strategy angered many New South Wales residents whose expectation is that these funds are not a "slush fund" for the government to use as it sees fit, but taxpayer monies earmarked for purpose; an intention to support deserving community projects and initiatives which are intended to help improve standards of living and social equity in our local neighbourhoods. 
The new 'zero tolerance' policy 
Current NSW Premier Dominic Perrottet has expressed "zero tolerance" for pork barrelling and has committed to "complete transparency" over government spending. 
It's a positive sign that new south wales taxpayers might finally get the clarity they want, and that deserving organisations which apply for grant money with a genuine need for it won't miss out based on their postcode. 
In the meantime, the Labor Party is proposing a bill that would force accountability for government spending. 
Unfortunately, the damage is already done – trust has been eroded and valuable opportunities to do much good in communities that have been economically and socially ravaged by Covid have been missed. 
Non-profit groups that work tirelessly to assist the homeless, to support victims of domestic violence, and to provide mental health services (to name only a few), are completely stretched after two years of the pandemic – overwhelmed with people in need. 
Now more than ever these groups need additional financial assistance and resources to deal with the ongoing 'shadow' effects of Covid-19, not only to help those people who access their services, but to ensure that those who work tirelessly on the front line are adequately remunerated and supported.  
Receive all of our articles weekly