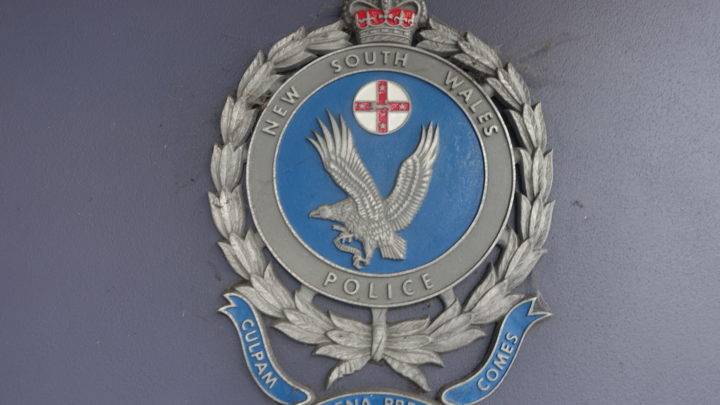 Former New South Wales Police officer, Vaughan Mark Hildebrand is behind bars, serving a 20 year sentence for his "cunning, calculating and manipulative" crimes.
The former policeman pleaded guilty to 44 charges, including 11 counts of sexually assaulting four women. He is required to spend a minimum term of at least 15 years behind bars.
Crimes against women
The 30-year-old, who joined the NSW Police force in 2011, and was on duty the morning of the Lindt Café Seige in Sydney, has also admitted to several counts of using a carriage service to menace or harass a person, soliciting child pornography and wilful misconduct in public office.
Over the course of a decade or more, he tormented 15 victims in total, four of whom he scammed or bullied into having intercourse with him.
'Failed human'
In sentencing, NSW District Court Judge Robyn Tupman delivered a scathing assessment of Mr Hildebrand's behaviour including that he 'failed as a human being in the way he abused, manipulated and callously dealt with his victims'.
Judge Tupman said that furthermore, he 'abused his position as a police officer, he abused the trust of his friends, he abused the trust of his partner.'
The court heard details of Mr Hildebrand's abuse, including his use of fake identities to contact women he was friends with and the threats he made to force them to release intimate photos of themselves.
Some of the women who approached him for help, in his capacity as a Police Officer, had no idea that he was the stranger tormenting them through Facebook and Snapchat.
The offending escalated
In fact, a number of Hildebrand's victims were fellow police officers. His first offence occurred in 2007, when his victim was a teenager. He forced her to perform oral sex by threatening to send nude images of her to her family and friends, and later to her boss. His abuse of woman, and his schemes of deception escalated over time.
The offences occurred between 2010 and 2016. Mr Hidebrand was suspended without pay in 2017 after complaints by 10 separate women. He later resigned from the police force. He was refused bail and has been behind bars since May 2017.
In November 2017, seven additional women came forward accusing the former officer of sexual misconduct. And last month, another two women made allegations of sexual assault against him.
The NSW Police Force has distanced itself from their former employee, with acting assistant commissioner David Donohue saying he is "horrified" by the allegations.
Mr Hildebrand developed a scheme to blackmail women into having sexual intercourse with him long before he became a New South Wales Police officer, but his employment in the force merely gave him the authority and power he craved to better execute his plans.
Not all officers 'uphold the law'.
Police officers take an oath to uphold and enforce the law, but there are many examples of 'bad cops' who abuse their positions by committing serious criminal offences against those they are paid to protect.
In recent years, dozens of New South Wales Police officers have been charges with a range of serious criminal offences, including sexual assault, child sexual assault, physical assaults and perjury.
The offence of sexual assault in New South Wales
Sexual assault is an offence under section 61I of the Crimes Act 1900 (NSW) ('the Act') which carries a maximum penalty of 14 years' imprisonment.
It is defined as where a person "has sexual intercourse with another person without the consent of the other person and who knows that the other person does not consent to the sexual intercourse".
What is sexual intercourse?
'Sexual intercourse' is defined by section 61H of the Act as:
"(a) sexual connection occasioned by the penetration to any extent of the genitalia (including a surgically constructed vagina) of a female person or the anus of any person by:
(i) any part of the body of another person, or
(ii) any object manipulated by another person,
except where the penetration is carried out for proper medical purposes, or
(b) sexual connection occasioned by the introduction of any part of the penis of a person into the mouth of another person, or
(c) cunnilingus, or
(d) the continuation of sexual intercourse…"
What is consent?
Section 61HE of the Act provides that a person consents to sexual activity if he or she freely and voluntarily agrees to it.
The section proceeds to state that an alleged offender knows there is no consent if he or she engages in sexual activity, or incites anyone to do so, in circumstances where he or she:
knows the alleged victim does not consent, or
is reckless as to whether the alleged victim consents, or
has no reasonable grounds to believe the alleged victim consents.
In deciding whether there is consent, the court must consider any steps taken by the alleged offender to ascertain whether there is consent.
The court cannot take into account any self-induced intoxication by the alleged offender.
The section makes clear there is no consent where the alleged victim:
does not have the capacity to consent due to factors such as their age (outlined above) or cognitive ability, or
does not have the opportunity to consent because they are unconscious or asleep, or
consents because of threats of force or terror, or
consents due to being unlawfully detained, or
consents because of a mistaken belief:
(a) as to the identity of the alleged offender,
(b) that the two are married,
(c) that the activity is for health or hygienic purposes, or
(d) that arises through any fraud.
The grounds upon which it may be established that the alleged victim did not consent include that he or she:
was substantially intoxicated,
was intimidated, coerced or threatened in any way, or
was under the authority or trust of the alleged offender.
The section further makes clear that a failure to resist the activity not in itself to be regarded as establishing consent.
Receive all of our articles weekly