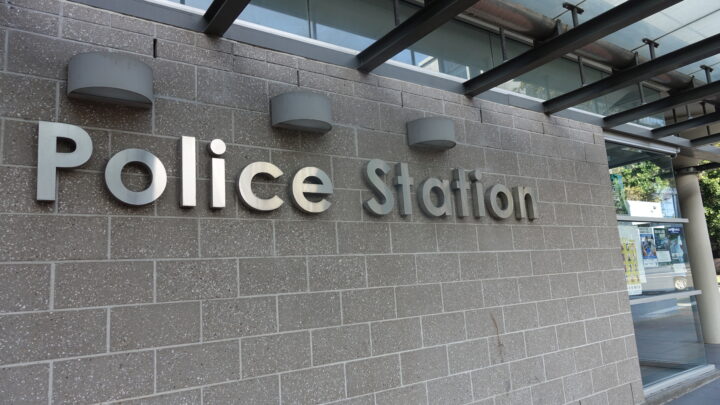 Specialists in domestic violence offences will be onsite at a handful of New South Wales Police Stations under a new trial, recommended by the Domestic Violence Death Review Team (DVDRT).
This DVDRT is an expert group set up to examine domestic violence related deaths, and to report back to parliament with recommendations for change.
The team's 2020 report, which looked at all domestic violence deaths in NSW between 2017 and 2019, found that complainants and bystanders who report incidents of domestic violence often say they receive "inadequate" responses from police.
Inadequate responses
Those who participated in a survey conducted by the DVDRT reported that they have been given inaccurate advice, that their complaints were not recorded correctly or at all, and that they did not receive a positive response at the front counter.
A number of participants said the failure to address their concerns stopped them from reporting future episodes of domestic violence.
New trial in five stations across NSW
The new trial is expected to start within weeks, and will see workers from the Women's Domestic Violence Advocacy Service placed at five police stations across the state.
These specialists are currently stationed at courts, helping victims of domestic and family violence with information, advocacy, safety planning, and referrals to housing and other services.
They will perform this role within police stations, to better support for victims who come to police for help, and to report episodes of domestic violence.
In many cases, people who experience domestic violence seek help from police in the first instance. But time and again, reports and anecdotal evidence has suggested that these first responders are not trained well enough to support victims properly or to understand the potential precariousness of their situation.
Patterns of domestic violence show that the moment when a complainant reaches out for help can be a trigger for escalating violence and control. How the situation is handled and what support services have been wrapped around the victim can in some instances mean the difference between life and death.
Multidisciplinary approach
For many years, those working the front line have advocated for a multidisciplinary approach to the issue of domestic violence.
Time and again victim's stories have highlighted problems such as inaccurate reporting of complaints by police.
Only recently a New South Wales Coronial Inquest found that a 'litany of errors' led to John Edwards being able to buy the deadly weapon with which he shot his children.
Most notably though, the fact that his ex-wife Olga made two reports to police about his behaviour including his violence towards their son Jack which were not recorded properly by police meant the incidents did not show up on John Edwards' police record and he was, therefore, able to get a gun licence and buy guns.
In 2016, Rhonda Baker was beaten so badly by her former partner Onitolosi Etuini Atiai Latu that she died. Her death occurred, despite the fact that Mr Latu had previously been convicted and imprisoned for attacking another partner in 2013, and was issued with an apprehended domestic violence order only a few months before he killed Rhonda.
The reports are numerous, and many are eerily similar.
In another case, a young unnamed woman reported trouble with her ex-boyfriend to a police officer, and described how he was "stalking her" and had followed her interstate.
The officer took the woman's phone number but did not officially record the complaint or tell the woman about protection orders or other services that may have assisted her.
Both the woman and police were not aware that her ex-boyfriend had a record of domestic violence offences. He killed her only weeks later.
As individuals from around the country rally in protest against abuse, in the workplace and in the community, domestic violence services are again calling  for more funds to address an ever-growing problem which has only been exacerbated by the pandemic.
Counting the Dead
The time for action has long past, but many welcome this new trial which, while better supporting victims, will have the dual effect of educating police officers to be more aware of the early warnings signs of domestic violence and to ensure that they take every single complaint and allegation they receive very seriously.
The counting dead women project has recorded 9 deaths this year – women who have died violently at the hands of men. Last year the total annual figure stood at 55 – more than one a week.
One in Three
Men too are victims of domestic abuse, often suffering in silence due to the shame and embarrassment of reporting their abuse to the police. Many of these victims feel that little or nothing will be done about the abuse if they summon the courage to report it, given they are men. Indeed, the one in three campaign has opened the eyes of many about the fact that a large number of men are victims of domestic violence – physical as well as emotional.
Millions of dollars are poured into domestic violence services every year, but even so, as a nation we are only putting a Band Aid on a gaping, infected wound.
And while more money is needed, innovative thinking and a different approach also needs to be considered across a number of areas to consider all victims of domestic violence.
This New South Wales trial programme is seen by many as a positive step forward for many.
Receive all of our articles weekly