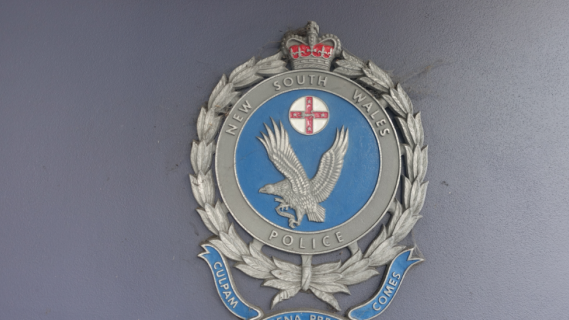 NSW police are continuing their push to close down music festivals.
This time they've taken aim at Psyfari, despite the festival's clean track record. On 25 August, around 5,000 revellers are expected to descend upon Capertee Valley – located in the Lithgow area – for the 5-day event. The festival website bills it as a "family-friendly" event, where – along with pets and fireworks – drugs are strictly prohibited.
Police from Mudgee Local Area Command nevertheless directed festival organisers to cancel the event. When they refused, police went to Lithgow City Council, telling them to reject the festival's application. The application was nevertheless approved, but for only one year out of the three requested.
Police have raised concerns about the remoteness of the event, and the lack of mobile coverage. They claim festival organisers have no strategies in place to deal with illicit drug use.
Police Party Poopers
Psyfari is not the first festival NSW police have tried to shut down – they tried to cancel Dragon Dreaming last year.
While it's true that a number of tragic drug overdose deaths have occurred at festivals over recent years, many believe harm minimisation measures are a better alternative to the current 'zero tolerance' approach to drugs – which can lead to dangerous conduct – and that simply shutting festivals down is not the answer to curbing drug use.
Harm Minimisation
Health professionals believe preventative measures like pill testing are vital to keeping festival goers safe. They point to the success of such programs in European countries, where users are able to have their pills tested for dangerous fillers and make informed decisions about whether to take the substance.
But the Baird government refuses to trial pill testing in NSW, instead continuing with its ineffective and expensive sniffer dog approach. This flawed method has been shown to actually encourage revellers to engage in dangerous drug taking practices – such the panic swallowing of all their drugs at once – due to the fear of getting caught with drugs at a festival (called 'loading up').
Sydney Criminal Lawyers® spoke with one of Psyfari festival's founders and co-director Steve Demian about why he thinks their festival is one of the safest in the country.
The fourth annual Psyfari festival is about to take place. Why do you think police are targeting your event?
There was a tragic car accident last year involving people who were heading home from the event. This has definitely thrown us into the spotlight, but it also does coincide with the current agenda of lockouts and shutdowns.
There's also a total misconception of what sort of event this is. The fact that police have referred to it as a "rave" shows that they're unfamiliar with what we are actually about. We run a community-focused event where plenty of people bring their children or their parents. While we may be too busy working to enjoy it properly, we run an event that we ourselves would want to attend. That has always been a big objective. To have it described as a rave is actually pretty offensive to be honest.
Police have raised concerns about lack of mobile coverage and strategies in place to deal with illicit drug use. They also state your promotional material does not explicitly prohibit illicit drugs. How do you respond to these criticisms?
Australia is a big country, and in the grand scale of things mobile phones are a relatively new advancement. Festivals have been happening in remote locations for a very long time, before mobile phones were popular. Part of the appeal of an event like this is the lack of phone signal, and the fact that people interact with each other instead of staring at a screen.
The concerns for illegal drug use are somewhat unwarranted considering there has never been an overdose at one of our events.
Drugs are an element of society in general and festivals are an easy target. As for the promotional material not explicitly prohibiting drugs, that seems more the purpose of educational material than event posters and flyers? As the name suggests, "promotional" material serves the purpose of promoting an event, not educating the masses on legalities. Where do you draw the line?
It's common knowledge that the laws of the outside world also apply at festivals, and that said, we are quite clear in out terms and conditions that illegal drugs are banned, along with weapons, dogs, glass bottles etc.
Last year's festival was marred by two events. The car accident that killed three men and the reported assault of another person, who had to walk 15 kms to get help. Do you think these incidents should be a reason the festival shouldn't go ahead?
The car accident was a tragic reminder to everyone about how things can go wrong, and we have spent the past year doing everything within our powers to ensure a safe journey home for everyone that attends. The young men lost in the accident were members of our community, and it wasn't taken lightly.
As for the alleged assault, this actually came as total news to us. Considering there was security present at the festival, that we have a fixed phone line in place for emergencies, and that there is a farm house literally a few hundred metres from the entrance. It's hard to understand why someone would walk 15 km for help.
But to answer your question, if the same attitude of shutting down events due to one-off incidents was applied to other gatherings such as football games, ute musters, or the Melbourne cup, then there wouldn't be many things left, would there?
This should be viewed as an opportunity to educate people, nurture the attitude of caring for one another, and reducing the chances of harm coming to someone, not a reason to shut things down.
You've publicly stated that a number of safety initiatives have been put in place this year. What are they?
These include but are not limited to doctors, paramedics, and nurses on site throughout the festival, in addition to first aid. As well as an ambulance on standby at the festival for the duration of the event. We've hired additional security guards with rapid response capabilities, and there's a dedicated Emergency Coordination Centre to manage any emergencies that may arise.
Roaming safety marshals and carers will be keeping an eye on everyone at the festival, as well as assisting in harm minimisation and education.
A driver reviver is being set up by local volunteers for festival attendees traveling home, additional roadside signage will be erected together with the RMS, and optional drug and alcohol testing for drivers prior to leaving the event. We've also updated our fire management plan, increased buses to reduce car numbers, introduced car passes to encourage carpooling, and increased community consultation to raise local awareness about the festival.
How have the Lithgow City Council reacted to police criticisms of the event?
Of course the council took the criticisms very seriously, but we're fortunate that they're familiar with the event – having been held in their area for three years – and that they are aware of the strong emphasis we have always had on gathering in a safe and responsible way.
Council have dealt with this in a balanced way and while they have approved the festival, they have applied a number of conditions to the event, and only approved it for one year instead of the three years permit we'd originally applied for. This shows they have considered both sides of the story.
As the event is going ahead, how do you think the police are going to react during the festival?
Every year we've had new police attend the festival who hadn't been before, and every year we've shown them that this is not the out of control dangerous party that they imagined. One thing is for sure, any police attending the festival who haven't been before will be pleasantly surprised.
What was the police presence like last year?
We've had a presence every year. Police have been on site for most of the weekend and to date we've only received positive feedback from the police present.
Thank you for your time and all the best with the event.
Receive all of our articles weekly
Author
Sydney Criminal Lawyers
Sydney Criminal Lawyers®
is Australia's Leading Criminal Defence firm, Delivering Outstanding Results in all Criminal and Driving cases. Going to Court? Call (02) 9261 8881 for a Free Consultation.