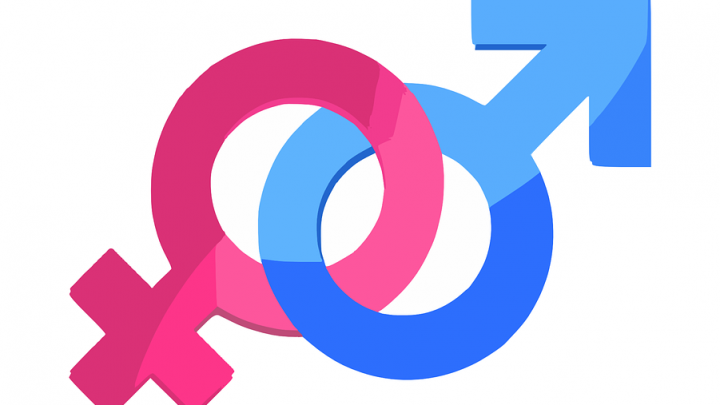 We are all issued with a certificate on the day we're born, which is a document we hold onto for the remainder of our lives. It's our Birth Certificate – an official record of our most basic personal details, including name, birthdate and gender.
But for transgender, gender diverse and intersex people who want to amend their birth certificate to reflect their gender, the process has not been easy. In most Australian jurisdictions, they must be unmarried, 18 years or over, and have undergone sex reassignment surgery.
Those who don't fit into that category must generally apply to the Family Court. This can be a lengthy, expensive and stigmatising experience.
The process can require what's known as "forced trans divorce"; when a person has to divorce their partner because they have changed their gender identity, as remaining in the marriage would "create" an illegal same-sex marriage.
New laws make it easier
But under new laws introduced in Victoria this week, anyone wanting to change the sex descriptor on their birth registration and certificate will be able to do so without so much fuss.
Descriptors under the new laws include the traditional options of male and female, and now also specify a gender diverse or non-binary descriptor.
The reforms will have significant implications for transgender children and teens, especially those who have been refused admission to schools because their gender did not match their birth certificate.
Under the changes, parents will also be able to alter the gender descriptor of their child on birth certificates, with the child's consent. Applications will require a supporting statement from a doctor or psychologist confirming the child has the capacity to consent, and that the change is in their best interest. Children older than 16 will be assumed to have the capacity to consent.
Chair of Transgender Victoria Brenda Appleton, who also co-chairs the government's LGBTI Taskforce, believes the process of changing one's gender should be as simple as changing a name.
"The birth certificate is a fundamental part of your identity … you won't want to use it if it doesn't contain correct information. It will make life so much easier … in cases when you need to go to the bank, renew your driver's license, or offer proof of identity."
The Victorian legislation follows changes in the ACT which were implemented in 2014, giving transgender people the right to amend the sex on their birth certificate without surgery, enabling them to identify as male, female or "X".
"Nobody should be forced to undergo major surgery or choose between maintaining a legal relationship with their spouse just to get a birth certificate that reflects who they are," says Attorney-General Martin Pakula.
"We've also put strong measures in place to safeguard the interests of children, and limits to ensure people don't misuse the system."
Progressive moves for gender equality
The changes are set to remove another barrier to gender equality in Victoria, and are consistent with other developed countries.
The United States General Services Administration (GSA), which oversees thousands of federal buildings nationwide, has declared that transgender employees and visitors must be allowed to use the bathrooms that match their gender identity. The notice applies to more than 9,000 buildings and offices controlled by GSA in more than 2,000 cities nationwide.
GSA officials say the direction is based on a review of recent rulings and directives from the Departments of Education and Justice, and the Equal Employment Opportunity Commission.
In Australia
In 2011, the Australian government brought in new passport rules allowing citizens to nominate their gender without surgery, so it should only be a matter of time before each of Australian state and territory reviews its gender equality policies and makes amendments removing out-dated rules and regulations.
Receive all of our articles weekly
Author
Sydney Criminal Lawyers
Sydney Criminal Lawyers®
is Australia's Leading Criminal Defence firm, Delivering Outstanding Results in all Criminal and Driving cases. Going to Court? Call (02) 9261 8881 for a Free Consultation.