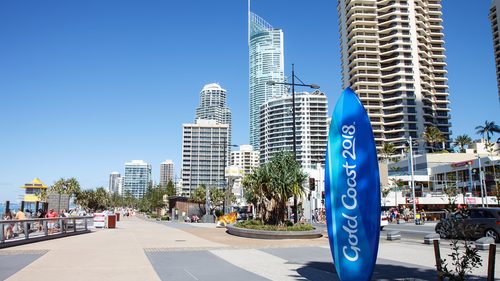 It has been reported that case-activity at Queensland's second busiest courthouse will be significantly reduced during the Commonwealth Games in April, due to traffic and congestion expected on the Gold Coast.
Courtrooms shut down
Between April 3 and 15, only two courts will operate from a total of ten at Southport Magistrates Court. Only a domestic violence and an arrest court for bail applications will remain open.
Beenleigh Courthouse will also be reduced to two courtrooms, while both Coolangatta and Beaudesert Courts will completely shut down between April 2 and 13.
Pending cases will be moved to Brisbane for the duration of the games, forcing lawyers and clients to make the often-lengthy drive for court attendances.
It has been reported that, as a result, several Gold Coast law firms are considering closing during the Games period.
Backlog could take 'months to clear'
The Queensland Law Society has expressed concerns that the effective 'shut down' will create backlogs which could take months to clear.
However, a spokesperson from the Office of the Chief Magistrate has assured the public that plans are underway to minimise disruption, including the monitoring of hearing dates and provision of extra resources where required.
Police get more powers
Police will be out in force during the Games period.
Extra officers will be placed on duty and the Queensland government has given police extra powers under the Major Events Act.
Police will receive special powers to stop and search individuals and cars entering or in a "protected security zone", and officers will also be permitted to enter and search any premises in a protective security zone, without a warrant or a reasonable suspicion of wrongdoing.
Officers will also be less accountable for their actions – exempted from filling out enforcement registers for searches. There are concerns this will make it more difficult for members of the public to lodge formal complaints against officers for misconduct including illegal searches, as there will simply be no formal record of searches occurring.
This power to conduct arbitrary bodily searches – in other words, to search peoples' bodies without any reasonable suspicion of wrongdoing – has been criticised as an unjustified breach of civil rights, and there are particular concerns police will target vulnerable people such as minorities and the poor.
Threat of terrorism
Four specialist security firms have also been engaged to support police during the Games.
Games organisers have been liaising with police agencies in the UK and Europe to devise strategies and tactics, preparing for the possibility of a terrorist attack.
During 11 days of competition, Queensland will host 6500 athletes and team officials from 70 nations and territories. The athletes will compete at various venues on the Gold Coast, Brisbane, Cairns and Townsville.
Receive all of our articles weekly