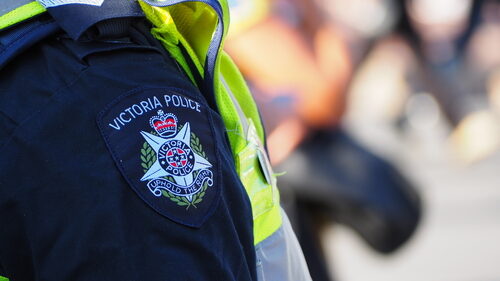 Homicide Squad detectives will now investigate an incident in Melbourne earlier this week, during which Police shot a man dead.
The story so far
Police responded to several triple zero emergency calls regarding an incident where a man was allegedly seriously assaulting a woman in what's been described as a 'frenzied attack. Police say he only stopped attacking the woman when he was shot.
The woman was taken to hospital in a critical condition with facial injuries so horrific, Police say, it was difficult to identify her, although they do believe the man and the woman were known to each other.
Details of the incident are not clear. However, in social media footage three gunshots can be clearly heard. One witness told the media that there were four gunshots in total.
Victoria Police have stated that the officers were all 'junior' members of the force, not established in their careers,  fairly inexperienced officers who were faced with an almost impossible decision which involved killing a civilian.
The use of guns by Police
Details of the tragedy are still emerging, but questions must be asked why a taser was not considered sufficient in the circumstances, particularly given that there were, according to reports, several police officers on the scene to deal with a single, albeit armed, man.
'Shoot to kill' policies
Most Australian Police Officers carry guns, most of the time. And across the nation, police officers have the power to "shoot to kill", that is, use lethal force against another person when there's a reasonable threat of death or serious injury to the officer, another officer or a member of the public.
Of course, in the heat of the moment when confronted with a highly volatile situation, actually determining the reasonableness of the threat involves a highly subjective assessment. Often people also wonder why Police officers don't aim to shoot an extremity – an arm or leg – to cause injury, rather than risk death. But under duress, when split-second decisions need to be made it is unrealistic to expect any officer – including a seasoned marksman – to take aim at anything other than the largest part of the body.
To shoot towards "extremities" increases the likelihood of missing the target, exposing officers and others who may be in the area to the dangers of the subject becoming desperate and even more dangerous.
In Victoria, Police can also use lethal force to stop an imminent vehicle attack on members of the public.
In New South Wales, the law permits officers to use lethal force if they deem it 'reasonably necessary' once the Police Commissioner declares a terrorist act is occurring, even if there is no imminent risk to life. The legislation gives officers immunity from criminal prosecution if they kill people in these situations, even if it turns out that the officers were negligent, or that the killings were unnecessary or undertaken in error.
However, police officers are meant to use their guns as a last resort, and all general duty officers in each state and territory except Tasmania carry tasers. They also have capsicum spray and they are encouraged to use both, over the lethal alternative if it is safe to do so.
Investigating their own
The present incident raises questions about whether police officers should be allowed to investigate their own, rather than an independent oversight body having this function in all situations.
And while fatal shootings are subject to a coronial inquest, the statements and other materials presented to the coroner, upon which the coroner heavily relies, are normally prepared by the police.
Receive all of our articles weekly