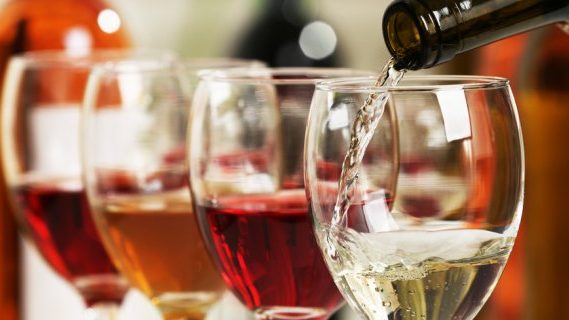 Sydney City used to be a regular hangout for partygoers from all over the world: with a vast array of venues offering a wide selection of entertainment, there was always something to keep even the most discerning patron engaged until the early hours of the morning.
But all of that changed in 2014, when the O'Farrell state government introduced strict new 'lockout laws' following a spate of one-punch attacks.
In the months to follow, Sydney's once vibrant nightlife has evaporated: once bustling streets now resemble something out of a ghost town – and venues which were once packed to capacity have been forced to close in the face of dwindling patronage.
As documented in some of our blogs, the Kings Cross lockout has infuriated business owners, with many forced to close their doors for good.
But according to recent media reports, it isn't just bars and nightclubs that are suffering at the hands of the 'fun police.'
Police Question Restaurant Over Wine List
10 William Street  is an upmarket bar and restaurant based in Paddington – serving some of the best wine and food to Sydney foodies.
But its owners got a rude shock when informed by visiting police that their wine list was 'unsavoury' and 'promoting antisocial behaviour.'
According to business owner Giovanni Paradiso, the officers took offence to a cheeky sign outside the bar, which read 'Real Wine Free Wine' – referring to the fact that the bar served wine without added substances.
Police were also concerned about the positioning of the bar's blackboard wine list, which apparently promoted heavy drinking by advising prices of wine 'by the glass' – without telling patrons that the venue also served food.
The move has led some to label NSW the 'nanny state,' with co-owner Marco Ambrosino saying:
'There's an undercurrent of disappointment amongst venue owners. There seems to be a real confusion of drinking and dining [and] when you can trade. We're very, very frustrated. None of us have had any trouble. The police are painting us all with one brush.'
Several business owners in Sydney have reported being targeted by police in recent months, with many blaming the long list of venue closures on our 'fun police' and politicians.
As one journalist noted in a recent opinion piece:
'A succession of incompetent governments has systematically dismantled the entire night time economy through a constant barrage of rules, regulation and social tinkering…A special little person has decided that there is a certain time at night when we are all allowed to go out, and there is a certain time that we are allowed into an establishment and a certain time that we are all supposed to be tucked into bed.'
In response, police have issued the following non-descript statement:
'On the night of and Friday 7 February and Saturday 6 February 2016, police from the Central Metropolitan Region, as well as the Alcohol & Licensing Enforcement Command (ALEC) conducted an operation across Sydney City, Kings Cross, Surry Hills and Newtown Local Area Commands. The Operation targeted alcohol related violence, anti-social behaviour and compliance with the Liquor Amendment Act 2014. During the operation about 155 businesses and licensed premises were patrolled.
It is common for police to provide advice to licensees regarding potential licensing breaches or issues during business inspections. Twelve licensing breaches were detected during the operation.'
Kebab Shops Targeted
There is nothing quite like getting stuck into a hot and tasty kebab after a night out – but this delicious ritual may soon be a thing of the past if councils get their way.
According to several kebab vendors around Sydney, local councils have been 'cracking down' on opening times – forcing struggling businesses to shut their doors during peak trading hours.
Owners of kebab shops located in Newtown – which has seen a resurgence in its nightlife as it is not part of Sydney's lockout precinct – have reported being visited by council officials in the early hours of the morning and being told to close up.
Mr Yasar Er, who owns popular food outlet Istanbul on King, says he has traded until 4am on most nights for the past ten years without complaint. After receiving two complaints from council last year, he submitted a new development application to extend his trading hours – but it was knocked back as he did not have the consent of his landlord. Mr Er has been forced to close at midnight ever since.
And kebab shops are not the only ones feeling the pinch: owners of late night convenience stores have also been targeted, with the owner of Newtown's City Convenience Store being threatened with a $6,000 fine for staying open until 3.30am.
The ongoing attack on small businesses – which were once credited for our city's fun and friendly atmosphere, as well as our booming economy – is turning Sydney into a boring, uninspiring city where people are too scared to have fun, lest they be caught by the fun police.
Police have pointed to statistics which show that assaults in the Kings Cross region are down 40% since the lockout laws were introduced. But others say this decrease is attributable to the dramatic fall in foot traffic – with patronage in Kings Cross down by 84% as 42 bars and clubs closed – and those visiting Oxford Street down 82%.
With businesses struggling to stay afloat, and employees in turn struggling to hold down a job, we have to ask ourselves whether the government's determination to wrap us up in cotton wool is really worth it.
Receive all of our articles weekly