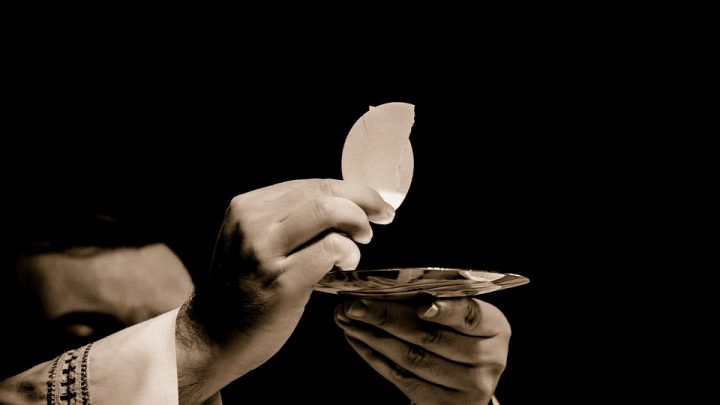 The man at the centre of the Royal Commission into Institutional Responses to Child Sexual Abuse has been excused from giving evidence in person – much to the outrage of victims and their families.
The 74-year-old Cardinal has been accused of ignoring and even covering-up allegations of child sexual abuse against Catholic priests. Last year, the Commission heard that Pell tried to bribe abuse victim David Ridsdale to 'keep quiet' about allegations against a paedophile priest in Ballarat.
Now, survivors of abuse are angry that Pell will not have to attend the Commission in person, after the Commission Chairman, Justice Peter McClellan, was presented with a two-page medical report stating that travel to Australia could increase his risk of heart failure.
Instead, he will be allowed to give evidence via audio-visual link from Italy, where he is currently serving as Prefect of the Vatican Secretariat for the Economy.
In handing down his decision, Justice McClellan stated:
'Although people with the conditions that Cardinal Pell has fly many long distances, it is apparent from the medical report that in the case of Cardinal Pell there is a risk to his health if he undertook such travel at the present time.
Having regard to the nature of his ailments it could not be expected that his health is likely to improve and remove those risks.
Although it remains preferable that he gives evidence in Australia, when the alternative that he give evidence by video link is available the Commissioners are satisfied that course should be adopted.'
Pell had previously avoided personally attending the Commission due to health concerns: he was due to give evidence before in December last year, but cited a worsening heart condition to get out of attending.
At that time, his lawyers made an application for his evidence to be received via audio-visual link, telling the Commission:
'Cardinal Pell deeply regrets this and has been preparing himself for this journey for some time but [under] the circumstances that exist now… he doesn't wish to delay the hearing of his evidence before the commission…Our suggestion would be that … that evidence be received on the 16th [December] as it was going to be received if he were here in person.'
But the Commissioner was unwilling to grant the application at that time, instead adjourning his attendance after expressing the view that 'it is preferable that his evidence be given in person in Australia' due to 'the complexity of issues involved.'
Victims Furious Over Decision
Many abuse victims have expressed their outrage over the latest decision – accusing the Cardinal of hiding behind his health issues to save face.
Leonie Sheedy, a representative from Care Leavers Australia Network, which represents the interests of abuse survivors, says the Cardinal has thrown away his one opportunity to redeem himself. Ms Sheedy told the media:
'I think that Cardinal Pell's integrity and reputation is zero, it's in tatters – but he has a chance to redeem himself by getting on a plane and coming back to Australia.'
Ms Sheedy said that Pell's failure to attend further perpetuates the injustice suffered by victims:
'All the victims have had to appear personally but Cardinal Pell, he gets to be in the comfort of his suite in the Vatican…It's not an arduous journey to travel on an airplane first class.'
Others have questioned the legitimacy of his health concerns. Dr Bernard Barrett, a spokesperson for abuse support group Broken Rites, points out that the Cardinal has always taken active steps to avoid the Commission, highlighting the fact that he was well enough to travel to Australia as recently as last year on a 'private trip.'
The Commission's decision is hardest felt by those personally affected by sexual abuse at the hands of Catholic priests. Abuse survivor David Risdale has called on the Commission to make the contents of the medical report public, telling the media:
'The expectation that he deserves some greater level of privacy than we've been offered…You know, we've had to bare our souls and talk about the most intimate, dark parts of our lives and both Cardinal Pell and Bishop Mulkearns seem to be screaming for personal privacy above and beyond.'
Mr Risdale feels personally aggrieved by the Commission's unwillingness to disclose the details of the report, saying that this 'seems incongruent to what the survivors have had to go through.'
Cardinal Denies Avoiding Victims
In response, the Cardinal has strenuously denied using his health concerns to avoid facing the music.
His spokesperson stated that his, 'whole career is a story of stepping up to meet challenges, not avoiding them… above all, he wants to do everything that he can to assist survivors in finding justice and healing, and understands the importance of his evidence for them.'
Yet these statements seem at odds with the Cardinal's past actions – he has previously argued that abusers who disclose their actions to priests during Confession should not be reported to police, saying:
'If that is done outside the confessional (it can be reported to the police)…. (But) the Seal of Confession is inviolable. If the priest knows beforehand about such a situation, the priest should refuse to hear the confession… That would be my advice, and I would never hear the confession of a priest who is suspected of such a thing.'
And, in 2014, the Royal Commission heard how Pell's legal team fought an abuse victim's claims through the courts, arguing that the Catholic Church could not be sued as a legal entity. The action ended up costing the victim $1.5 million in legal fees.
Receive all of our articles weekly