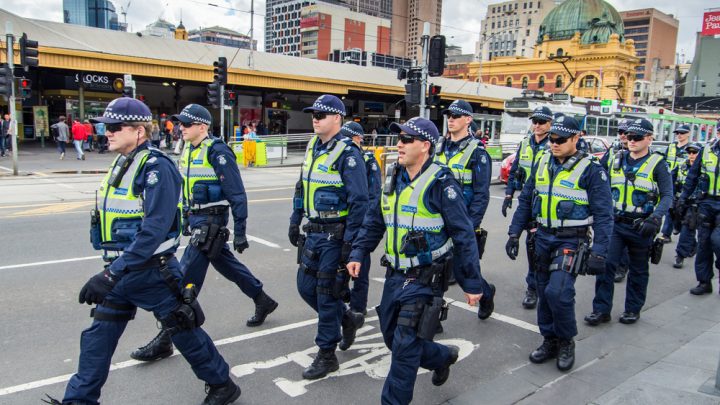 The motorcycle community has faced a relentless police campaign in recent years, following the widely-publicised Sydney Airport brawl between rival members of the Hells Angels and Comanchero motorcycle clubs.
The brawl, which erupted after months of tensions between motorcycle clubs across the nation, led State governments to quickly enact legislation designed to 'dismantle' and interrupt the activities of motorcycle clubs.
While some welcomed the new laws, members of the motorcycle community – the vast majority of whom have no links to criminal or gang activity – have experienced continuous harassment from police, which has affected their ability to associate with friends and family members, and engage in certain types of employment.
The Custom Bike and Tattoo Show has been a much-loved annual event in the Wollongong area for the past 22 years. The Show brings together members of the motorcycle and tattoo communities, giving them the opportunity to showcase their works. It is a family-friendly charity event that raises money for shark patrols and the Australian Aerial Patrol.
Police Arrest and Harass Attendees
Those attending this year's Show hoped to see unique tattoo pieces and custom-built bikes, but were instead greeted with a more sinister presence.
At least 30 uniformed police officers descended upon the event, many of whom were attached to Strike Force Raptor – a specialised police group formed in 2009 to tackle 'criminal activity and anti-social behaviour of outlaw motorcycle gangs.'
Three people allegedly attached to outlaw motorcycle clubs were arrested at the event – but dozens of others – many of whom have never been charged with a criminal offence – reported being harassed by police.
A total of 64 traffic infringement notices and 12 vehicle defect notices were issued – many for minor offences.
Another 12 people were issued with 'consorting warnings' under laws introduced by the former O'Farrell government which make it a criminal offence to 'habitually consort' with convicted persons.
Data released by the NSW Ombudsman last year indicated that, since the introduction of the laws, a number of people have been unfairly targeted and charged, with at least 100 people being wrongly issued warnings in less than a year.
One attendee, motorcycle enthusiast Greg Jenkins, told the media that attendees were fined for 'having eskies unsecured in the back of their cars and pizza boxes in the back of their utes.' He said that police blocked the main entry to the event, attempting to stop people from attending. According to witnesses, police blocked those attempting to enter and insisted on photographing their vehicles and clothing.
Another attendee, Ms Ree Sutton, recorded a conversation with police as she was trying to buy a t-shirt.
During the conversation, the officer accuses motorcycle club members of engaging in 'child sexual assaults, assaults and standing over people,' before saying to Ms Sutton: 'You're supporting it, get it through your thick head. That's why you're here with your bonnet up beside the road, stupid.'
Police performed a 'military style' march – demanding to see licenses, intimidating and even threatening members of the public.
Concerns For Future of Event
Locals have expressed their concerns about the future of the typically family-friendly event.
This year's Show featured free rides for children, an ice-cream van, a petting zoo and vendors selling kids toys. One local teacher who attended the event told the media that children were exposed to frightening, intimidating and unnerving police behaviour, who marched in 'militarised style.'
Police have defended their actions, stating that the response was a 'normal police response to an event of this kind.' They claimed their actions were justified as the event was held on a property owned by an outlaw motorcycle club, and athough the event supported local charities, 'motorcycle clubs are not there to serve the community, they are there to serve themselves.'
But outraged local motorcycle riders have launched an online campaign to prevent further 'heavy-handed behaviour' at future events, calling upon Prime Minister Malcolm Turnbull to repeal unfair 'anti bikie' laws.
Receive all of our articles weekly