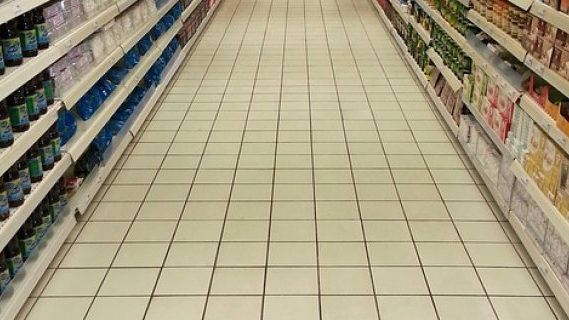 As Christmas approaches, we are serenaded by Christmas carols, treated to longer store opening hours and enticed by all kinds of shopping offers to make the most of the festive season.
The large crowds and busy sales assistants can create an ideal environment for people looking to get the ultimate bargain – a 'five finger discount'; also known as paying nothing at all. Desperation by those who simply can't afford to pay for those Christmas extras can lead them to act out of character, taking items without paying.
Retail store report significant increases in shoplifting over the holiday season, estimating that $1.4 billion worth of goods are stolen in nationwide the six weeks leading up to Christmas. This trend occurs not only in-store, but online as well.
In fact, shoplifting is the only one of seventeen major offences to increase in the past year.
But security guards, loss prevention officers and police are aware that the festive season is a time when levels spike, and are out in force to detect those who engage in retail theft.
Between 8 and 11 December this year, a police blitz named 'Operation Lightfingers' resulted in 94 people being charged with over 100 criminal offences. The operation targeted Sydney's CBD, Bondi shopping centre and Broadway.
Typical items that are given as gifts, along with food, were two of the most common categories of property stolen during the blitz, including ham, jewellery, clothes and fragrances, with a total value of around $3500.
A 38-year-old woman is due to appear in Downing Centre Local Court on 11 January 2016 after being charged with shoplifting twice in the same day.
Police have warned they will continue to target shoplifting in the lead up to Christmas and the Boxing Day sale period.
Penalties for Shoplifting
Shoplifting fits under section 117 of the Crimes Act 1900, as a type of 'larceny' (or theft). Police have two options if they suspect a person has shoplifted. If the value of the goods is less than $300, they may choose to issue a criminal infringement notice in the amount of $300. Payment of the fine means the end of the matter, and no criminal record is recorded. Anyone who wants to dispute the fine can choose to take the case to court, where a magistrate will ultimately decide guilt or innocence. If the person is found guilty, they will face the possibility of a criminal record.
Alternatively, police may issue a Court Attendance Notice, which means the matter will need to go to court. The maximum penalty for theft of goods worth under $5000 is 12 months imprisonment and/or a $5,500 fine. However, this is the maximum penalty only, and the court may impose a number of different penalties, ranging from a section 10 dismissal – which means you avoid a criminal record – to a fine, a good behaviour bond or community service.
The most common penalty for shoplifting is a fine, which automatically comes with a criminal record.
What Should I Do if Charged
If you are accused of shoplifting, it is a good idea to see an experienced criminal lawyer who can advise you of your options and the best way forward. Many law firms offer a free first appointment where you can obtain initial advice and guidance even if you can't afford to hire a lawyer for court.
If you have a valid defence or are otherwise not guilty, a good lawyer will be able to fight for the case to be withdrawn or thrown out of court.
If you wish to plead guilty, they will assist you to prepare for court by advising about the preparation of an apology letter and character references, and will seek to persuade the magistrate in court to give you the most lenient penalty – including 'section 10 dismissal or conditional release order', which means no criminal record.
If you are suffering from a mental health condition, they can help you to get the assistance you need and fight for your case to be dismissed in court due to your condition.
Receive all of our articles weekly