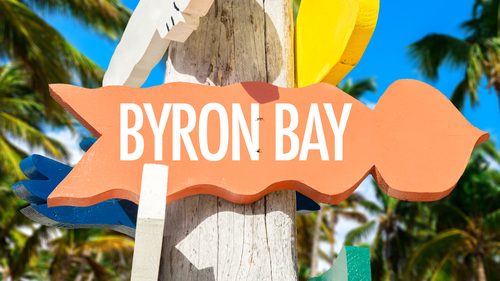 Four NSW police offers are facing a police investigation after dramatic video footage has emerged of them beating a naked 16-year old boy in the world-renowned holiday town of Byron Bay.
The video shows the boy crying out for help while pinned down and repeatedly struck with force by the officers using batons.
The incident
Police responded to reports of a naked young man calling out for help and for water on the streets outside a youth hostel around 2am. Four officers arrived in two cars and observed the teenager lying on the roadway.
Police claimed the naked teen became aggressive towards them when they arrived, which necessitated the use of pepper spray. They further stated that they were forced to use a Taser when the youth attempted to assault officers.
However, eye-witness statements and CCTV footage tell a different story. Witnesses stated that "the first thing the officers did" when they arrived at the scene was to pepper spray the teen, which "made him more agitated". The officers then Tasered him. Witnesses further stated that the boy did not threaten anyone at any time.
The CCTV footage depicts four officers pinning the teenager to the ground, calling him a "fucking loser" and a "cunt", and at least of one of those officers repeatedly and forcefully striking him with a baton as the teen cries out for help.
Evidently, the officers were unaware they were being filmed during the incident.
Community 'in shock'
Members of the local community have expressed outrage over the excessive force used by the officers against the naked teen.
Local Mayor, Councillor Simon Richardson, is demanding answers and accountability. He has called the footage "damning" and "quite disturbing treatment of someone in the community".
"I think overwhelmingly as a community we would say that was an outrageous misuse of excessive force," Cr Richardson says.
However, local police have attempted to shift the focus – saying the 'drug epidemic' is leaving officers with no choice but to defend themselves.
Drug and alcohol workers in Byron Bay disagree, saying that although the town has a 'party culture' – there is no need for officers to resort to such extreme measures against a clearly intoxicated, naked teenager.
Incidents relating to alcohol and drug use
It's no secret that Byron Bay is well known for the use of alcohol and illegal drugs.
As a response, police have recently announced that more officers will be enlisted in a bid to cope with the increased problems being created by excessive alcohol and drug use.
Just weeks ago, a naked man smashed his head through front window of the police car. In another incident, officers say they were assaulted while responding to reports of a naked man on the deck of a family home in Byron Bay. The occupants of the house did not know the man, and he had to be sedated before being taken to hospital.
Police say that during the summer school holidays, a 15-year-old boy was found naked yelling at passers-by in a Byron street.
Officers were also called to a home where ambulance officers were treating a man who was throwing himself against windows and diving headfirst off fences to the ground.
Another recent incident required eight adults to restrain a man who had caused major structural damage to the bedroom of a home while under the influence of drugs.
Drug abuse threat to officers and paramedics
Police officers, paramedics, and hospital emergency department staff are often the first to deal with drug and alcohol affected people, not knowing what the person has injected or how they've reacted.
They say that some drugs, like crystal methamphetamine (or 'ice'), can induce violent behaviour, giving people a kind of 'superhuman strength'.
Other drugs like LSD, commonly known as 'acid,' are hallucinogenic and can cause users to experience distorted images, sounds and sensations, making their behaviour erratic and unpredictable.
And of, course, the excessive use of alcohol leads to many more violent incidents than all illegal drugs combined.
Comment by former officer
Former police officer and leading criminologist, Dr Terry Goldsworthy, had the following to say about the incident:
"If it's just a matter of handcuffing him with four officers there, I probably wouldn't see the need for the repetitive baton strikes".
Byron Bay is famous for its 'peace, love and happiness' culture. The local community and many around Australia will be keeping a close eye on the outcome of the police investigation.
Receive all of our articles weekly