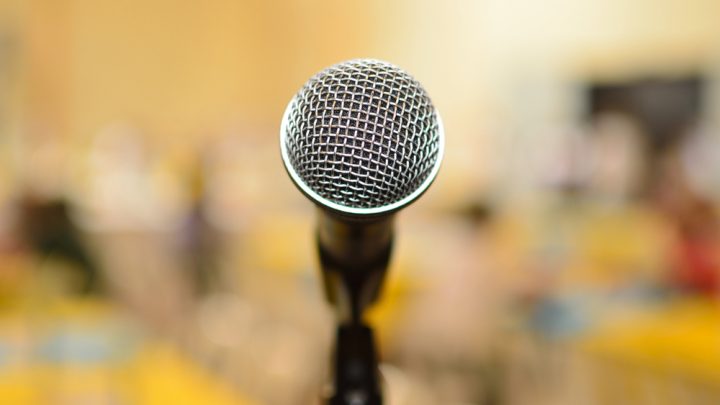 You might doubt that a team made up of prison inmates could beat a Harvard University debating team – after all, Harvard is one of the most fiercely competitive and prestigious universities in the world, with a championship winning team. The feat might sound even less likely when you consider that the inmates did not have access to the internet. But it really did happen.
The inmates are from Clinton Correctional Facility in New York State. They are part of the Bard's Prison Initiative, a program that gives imprisoned men and women the opportunity to earn a college degree while serving time.
The Debate
The stellar Harvard team had already won three out of four American Parliamentary Debate Association National Championships.
The inmates weren't novices either. They had their first debate in the spring of 2014, and enjoyed a string of successes against colleges, including a nationally ranked team from Vermont.
The topic was whether public schools should have the ability to refuse enrolment to undocumented students. The inmates argued the affirmative, even though it was contrary their true beliefs.
They came up with the smart argument that if children were denied access to public schools, they would likely receive education through non-profits and wealthier schools who had the resources to pick up the slack.
It was an argument that Harvard team member Anais Carell conceded, "caught us off guard."
The Preparation
The three inmates prepared their entire argument without internet access, and with a limited range of books from the prison library, plus a few that they ordered. By comparison, the Harvard students had access to one of the world's best law libraries, as well as all the resources of the world wide web and modern communications.
The tremendous feat proved that a smart strategy, focused preparation and dogged persistence can lead to success, despite a lack of resources. One of the inmates, 31-year-old Alex Hall, said that:
"We might not be as naturally rhetorically gifted, but we work really hard."
Education in Prison
Education is an important component of rehabilitation – helping to ensure that inmates are released as an employable and productive members of society.
Due to security concerns, inmates in NSW do not have access to the internet. Given the limited resources of prison libraries, it can therefore be more difficult for them to obtain the resources they need to learn, as well as to stay in touch with the outside world.
The University of Southern Queensland is introducing a system whereby inmates have access to a pre-loaded range of internet pages, so that they can learn popular subjects without accessing pages that are deemed to be a security risk, or communicating with people that they shouldn't be.
The program is being expanded to thirteen Queensland prisons and will reach more than a thousand inmates.
It is hoped that similar programs will eventually be introduced throughout Australia, giving inmates the opportunity to enhance their education and employability – which can only be a good thing for the wider community.
Receive all of our articles weekly