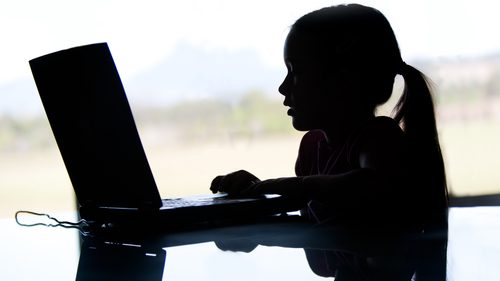 In 2007, 15-year old Carly Ryan was murdered in South Australia by 47-year old Gary Newman – who created more than 200 fake online profiles of young men to prey on underage girls.
Carly's mother, Sonya Ryan, later established the Carly Ryan Foundation which campaigned tirelessly for the introduction of laws designed to protect children from online predators.
"Ultimately, we want to prevent suffering, so we want to give more power to the police to detain a potentially dangerous criminal before they harm a child," Sonia stated.
Her campaign was supported by Senator Kakoschke-Moore, part of Nick Xenophon's team, culminating in the Criminal Code Amendment (Protecting Minors Online) Bill, also known as "Carly's Law".
Carly's law
Federal parliament passed Carly's law last Thursday, which will make it easier to prosecute those suspected of planning to prey on children.
The law prescribes a maximum penalty of 10 years' imprisonment for a person who "does any act in preparation for doing, or planning to do, any of the following":
causing harm to a person under 16 years of age;
engaging in sexual activity with a person under 16 years of age
procuring a person under 16 years of age to engage in sexual activity
The person must be at least 18 years of age and the act must be done using a carriage service; such as telephone or the internet.
The law will be embodied in a new section 474.25C of the Criminal Code Act 1995 (Cth).
Federal Minister for Justice, Michael Keenan, believes the law "targets online predators preparing or planning to cause harm, to, procure or engage in sexual activity with a child", but its breadth and lack of specificity have been criticised on the basis that it may lead to innocent people being prosecuted and labelled as child sex offenders.
The main difference between Carly's law and existing legislation, according to Senator Kakoschke-Moore, is that the prosecution does not need to prove an intention to groom or harm a child – proof of any act considered to be a prelude to grooming or causing harm is enough.
Senator Kakoschke-Moore has attempted to allay concerns, stating:
"Now if you are an adult and you lie about your age to a child online and then you attempt to meet that child that's not illegal.
"So what we are trying to do with Carly's Law is make it easier for law enforcement agencies to intervene early on in the grooming process.
"We cannot live in a country where our laws and our law enforcement agencies are powerless to act to stop deaths like Carly's".
However, fears remain that the law provides a mechanism for police to arrest, charge and prosecute people who genuinely mean no harm to children.
Criticism
An even broader version of the Bill was introduced into the Senate in 2014, which was rejected for being "too broad in its application".
At the time, there were legitimate fears about the law being applied to intellectually disabled or developmentally delayed people, or those who are not 'up-to-scratch' on social norms, despite the fact they meant no harm to children. Those criticisms continue to apply to the legislation in its current form.
"You can have all kinds of situations arise which are not criminal, which do not result in harm to the person to whom the representations made, and I think that's really what the major problem is with this," said Nicholas Cowdery.
"Police always want more power," he continued. "They may have the best intentions but if you give greatly enlarged powers to police officers and law enforcement then there are going to be unintended consequences of that too."
Senator Xenophon conceded that these concerns are "fair enough", but asserted that the benefits outweigh the risks.
Receive all of our articles weekly