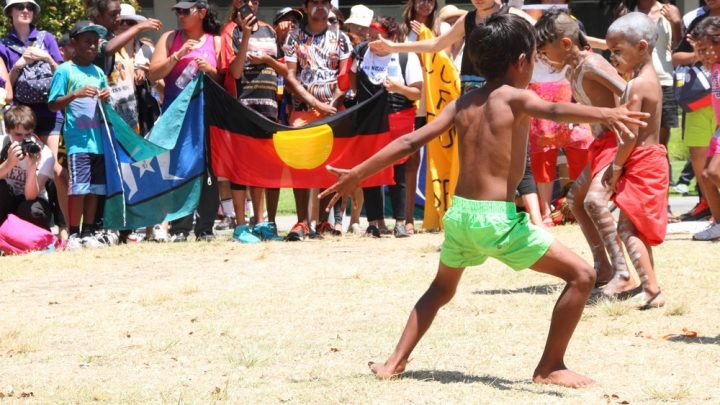 Second chances are hard to come by when you have been charged with a criminal offence.
But a unique program targeted at Indigenous offenders does just that – by allowing a court to defer sentencing them while they take part in a culturally appropriate rehabilitation centre.
About Balund-a
Balund-a was opened in 2008 after the NSW government invested $20 million to create a residential facility with specialised programs aimed at reducing reoffending.
Balund-a is a diversionary centre set on a 534-hectare cattle farm near the Clarence River in Tabulum in Northern NSW, which seeks to 'reduce re-offending and enhance skills within a cultural and supportive community environment.'
There are around 70 full-time residents and 31 staff. Several staff members are Aboriginal elders who seek to pass on Indigenous culture and practices.
Participants take part in rehabilitative programs which invest them with the skills necessary to lead a positive life – including drug and alcohol programs, anger management, domestic violence, living and parenting skills, and education and employability.
Some participants undertake vocational training at TAFE, or the Southern Cross Distance Education Centre, to help prepare them for life on the outside.
Participants also perform work in the local Tabulum community by maintaining grounds, assisting the Rural Fire Service and helping farmers with flood damage.
Balund-a's manager Richard Heycock says:
'It's very important that the community understands we're here to assist them, and the offenders who are here are not dangerous criminals. They're children and sons who would be in the local community anyway, and this gives them an opportunity to break that stereotype.'
How Does it Work?
Balund-a gives offenders a chance to turn their lives around before they are sentenced by the court.
This means that entrants have either pleaded guilty, or been found guilty after a defended hearing or trial.
They are then handed a section 11 bond – which allows a court to adjourn the sentencing proceedings to a later date to enable an offender to take part in an intervention or rehabilitation program. In some cases, participants are made to attend Balund-a as part of their bail conditions.
A court can only make an order under section 11 if it is satisfied that it would reduce the likelihood of the person committing further offences.
Upon entry, participants are assessed for two weeks. If they are given the go-ahead to continue, the program takes at least six months to complete – but court proceedings can be adjourned for up to 12 months to allow participants to take part in it.
After completion, participants are brought back before the court to be sentenced. Positive progress in the program can be taken into account during sentencing – meaning that offenders have a better chance of receiving a reduced penalty.
While participants can leave the program if they wish, they may be sent to prison if they choose to do so – so there is every incentive to complete the program.
Other Alternative Correctional Facilities
Another unique correctional facility which has a strong focus on rehabilitation is the Brewarrina (Yetta Dhinnakkal) Centre, which opened in 2000.
Located on a 10,500 hectare property in Gongolon, the 70-bed 'outdoor prison' caters for Aboriginal males aged between 18 and 25 who are first-time offenders. Inmates are entrusted with maintaining the farm under supervision from prison officers.
Unlike traditional prisons, Brewarrina has no walls or fences, and no armed prison guards.
Like Balund-a, Brewarrina offers a range of vocational training programs including literacy and numeracy, visual arts, IT, motor maintenance and building, and inmates benefit from culturally appropriate programs facilitated by Aboriginal elders.
It similarly aims to rehabilitate offenders and divert them away from the traditional prison system by teaching them skills and helping them attain qualifications to boost their chances of finding a job and living a positive life once they are released.
However, Brewarrina differs from Balund-a in that offenders must be sentenced before entering – whereas participants enter Balund-a prior to being sentenced.
Although those who are 'tough on crime' may be against programs like Balund-a and Brewarrina, statistics show that these types of diversionary programs are highly effective at reducing recidivism: a 2004 study showed that inmates at 'typical' prisons are 20% more likely to reoffend than those who have attended Brewarrina.
With prison populations around the nation soaring, and Indigenous Australians 12 times more likely to end up in prison compared to the general population, the value of these programs cannot be underestimated.
Receive all of our articles weekly