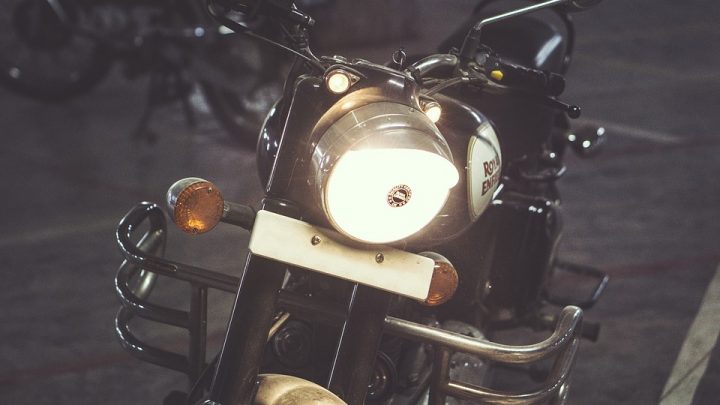 The Queensland government has been advised to dilute the state's excessively oppressive 'anti-bikie' laws, so they resemble the less-restrictive NSW regime.
Following an independent report by Justice Alan Wilson, Queensland Premier Anastacia Palaszczuk said she would consider recommendations to repeal laws which discriminate against motorcycle club members, restricting their ability to work and associate with others, and increasing prison sentencing which apply to them.
Existing Queensland laws
The Queensland government's 'Vicious Lawless Association Disestablishment law', or 'VLAD', can lead to members of 'criminal organisations' who are convicted of 'serious crimes' serving an extra 15 to 25 years on top of any prison sentences they receive.
The law also includes anti-association measures which prevent several motorcycle club members from gathering in any one place. They were enacted by the ousted Campbell Newman-led state government, and have so far failed to net a single conviction from 42 charges.
The laws led to the arrest of the so-called 'Yandina Five' – five friends and relatives who were held in solitary confinement for months for having a beer in a Sunshine Coast pub in December 2013.
The Queensland regime, introduced in 2013, are among the world's most restrictive anti-association laws. The Wilson report found that the regime creates "overtly unchecked executive power to criminalise groups and their members, and impose[s] grossly disproportionate sentences."
The Report criticised VLAD for resulting in:
'Crushing' mandatory sentences,
Harsh prison conditions including solitary confinement, and prohibitions against family visits and outdoor exercise,
Bans from working in common trades, and
Restrictions on wearing certain colours, riding motorcycles, attending licensed venues and associating with others, including family members and long-time friends.
Recommendations
While the Report's recommendations would be a step in the right direction if adopted, they are by no means a wholesale repeal of the VLAD.
The Report calls for anti-association laws to be confined to 'convicted bikie members' rather than 'all bikie members'. Convicted persons would remain prohibited from associating with one-another for up to 10 years.
The Report also recommends the replacement of VLAD's automatic sentencing regime by a general system of extending prison time for certain serious offences, not limited to motorcycle club members. These include serious drug offences, sexual assaults, large-scale fraud and money laundering, serious assaults and attacks on the administration of justice.
To address the issue of unchecked power, the Report recommends limiting the ability of the Attorney General to declare motorcycle groups as "criminal organisations", and repealing provisions which allow police to stop, search and detain individuals on a 'reasonable suspicion' of membership in a criminal organisation.
Government's Position
Premier Palaszczuk has not yet indicated whether the government will accept the recommendations, confirming her party's hard line stance against motorcycle groups.
And unsurprisingly, Queensland Attorney-General Yvette D'Ath believes the laws should be even tougher: "I want to make it very clear here today for those in outlaw motorcycle gangs and criminals out there who think that the doors are going to be reopened. Not only are they closed, but we're wedging them shut".
Only time will tell whether the Queensland government will see some sense, and start to remove laws which unfairly impact the lives of those who choose to become members of motorcycle groups – the vast majority of whom are law-abiding citizens.
Receive all of our articles weekly
Author
Sydney Criminal Lawyers
Sydney Criminal Lawyers®
is Australia's Leading Criminal Defence firm, Delivering Outstanding Results in all Criminal and Driving cases. Going to Court? Call (02) 9261 8881 for a Free Consultation.