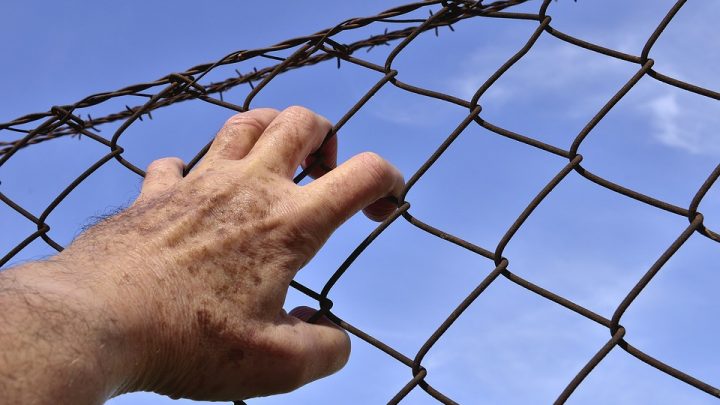 We have written extensively about our state's tough new bail laws, which have seen the NSW prison population skyrocket, causing overcrowding and associated problems.
NSW is not the only state to get tough on bail – similar trends are being experienced by other Australian states and territories, with government's intent on making it increasingly difficult for suspects to remain at liberty while awaiting trial.
Whereas the 'presumption of innocence' was once seen as a fundamental component of our liberal democracy, the pendulum has certainly shifted towards making accused people prove their own innocence before they can be released from custody; and voters appear to support that shift.
Northern Territory Gets Tough on Bail for Children
Now, the Northern Territory Country Liberal Party (CLP) has proposed changes to bail laws which would make it harder for children who are arrested to return home to their families.
Chief Minister Adam Giles is seeking amendments to make it harder for children charged with malicious damage to achieve bail. Giles posted on Facebook, "Enough is enough. We give rogue youth every chance, but they still break in to our homes, smash up our cars and cause trouble."
Young Territorians Minister Nathan Barrett supports the move, stating "can we stop talking about the kids for just a minute and start talking about the community who we're supposed to be protecting?".
Criticism
Norther Territory Children's Commissioner Colleen Gwyne is one of many critical voices.
She is of the view that locking children up will do more harm than good, and that a preventative approach to youth offending is more effective. "Detention actually teaches young people to be better criminals and re-traumatises kids who have already been abused or come from dysfunctional families," Ms Gwyne said.
Many have highlighted the ineffectiveness of the NT's punitive model. The territory currently imprisons children at five times the national rate, and reoffending is a significant problem. Principal Lawyer at the North Australian Aboriginal Justice Agency, Jonathan Hunyor, is critical of the territory's current approach:
"It's actually very easy to let off a spray and talk tough, but we've been doing that for decades," he said. "If it was working then by all means do more of it, but it's been an absolute failure and promising more of the same isn't leadership."
NT Labor Leader Michael Gunner says his party would fund evidence-based prevention measures, such as education and diversionary programs. He has committed an additional $124 million to schools over four years, $32 million of which would go towards addressing disruptive behaviour through counselling and support services, and providing specialist assistance to students with mental and physical health issues.
Amnesty International believes the proposed laws undermine the territory's international obligations towards children. Indigenous Rights Campaigner at Amnesty International, Julian Cleary, says "With this announcement we're seeing the same old, same old tough-on-crime approach that has failed in the past and will continue to fail the people of the Northern Territory".
Country Liberal Party's Criminal Justice Record
The CLC has had a disastrous track record when it comes to imprisonment and reoffending rates.
In the 1990s, the party introduced a mandatory sentencing regime that led to a significant growth in imprisonment rates. Over the first two years, daily average prisoner numbers grew by a whopping 31%.
At the same time, reoffending rates increased and the CLS's 'tough on crime' policies have cost the territory in both economic and social terms.
Questions have also been raised about whether the new bail laws are required at all, or are just another vote grab by the party. Since the last financial year, overall property crime in the NT actually fell by 4.8%.
Overcrowding in NT Prisons
The territory continues to experience significant problems with prison overcrowding.
The NT's imprisonment rate is the highest in the nation: 838.3 for every 100,000 people, compared with 187.3 nationally.
The over-representation of Indigenous juveniles across Australia (24 times the rate of the general population) is magnified in the territory, where 96% of incarcerated kids are Indigenous, while only 31.6% of the population is Indigenous.
Imprisoning children can pull them further into a life of crime. A review by former head of Long Bay prison, Michael Vita, describes the juvenile system as "a climate of daily crisis" with a "lack of adequate training among the largely casual staff", "nonexistent, outdated and inadequate" detention practices, and little consistency.
In September 2015, the NT government released the Children's Commissioner Report, which found that young people in detention were often subjected to "inhumane" solitary confinement, inappropriate use of restraints and unlawful transfers to the adult prison.
A whopping 60% of the territory's child detainees are on remand awaiting the finalisation of their cases, and the proposed new laws promise to increase this figure. Each child held in custody costs the NT taxpayer $698.40; a figure which is far higher than detaining an adult, and far less than investing in programs aimed at addressing risk factors associated with crime, such as mental health support services, drug and alcohol programs, targeted education and employment support.
While initiatives like justice reinvestment have proven to reduce crime in troubled communities through investing in risk factors, there appears little hope that such evidence-based programs will be broadly implemented in the territory anytime soon – after all, Chief Minister Adam Giles is the same person who stated that those who misbehave in custody had "given up their opportunity at a second chance at life."
Receive all of our articles weekly
Author
Sydney Criminal Lawyers
Sydney Criminal Lawyers®
is Australia's Leading Criminal Defence firm, Delivering Outstanding Results in all Criminal and Driving cases. Going to Court? Call (02) 9261 8881 for a Free Consultation.