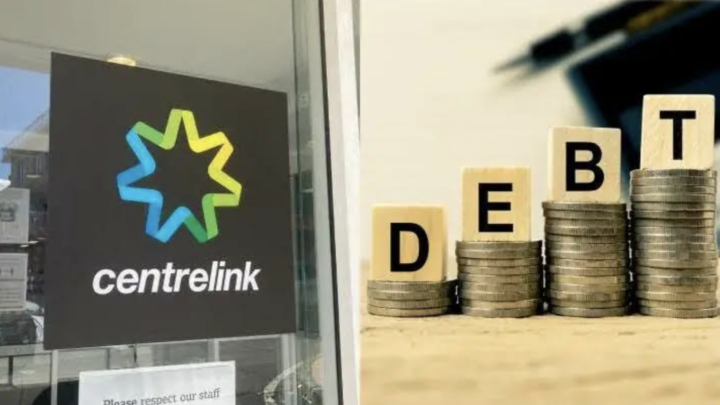 Robodebt was a scheme engineered and implemented by senior federal politicians and bureaucrats to illegally extort money from thousands of the most vulnerable members of our society, leading many into depression and driving some to suicide.
In 2019, the Federal Court of Australia found the scheme to be unlawful, and two years later in 2021 ordered the government to repay $1.8 million from those it extorted.
Now, the long awaited Final Report of the Royal Commission Into the Robodebt Scheme, which is over 1000 pages in length and was released to the public last Friday, 7 July 2023, has recommended that criminal charges be brought and/or civil penalties levied against those responsible.
Scathing of those at the top
While specific names referred for further inquiry and potential prosecution haven't been released publicly, ostensibly so as not to prejudice future legal proceedings, the final report was scathing of former ministers Scott Morrison, Stuart Robert, Alan Tudge and Christian Porter who all, at some point, had oversight of the scheme, were aware of its flaws, and carried on with it regardless.  
'Cruel, neither fair nor legal'
Commissioner Catherine Holmes described the scheme as "a crude and cruel mechanism, neither fair nor legal, noting it made many people feel like criminals". 
She also noted the impact, not just on those people who were adversely affected by the scheme's aggressive debt recovery tactics, but also their families. 
Some of the findings of the report, quoted by Anthony Albanese at a press conference, are that Scott Morrison, during his tenure as social services minister, had "failed to meet his ministerial responsibility to ensure that cabinet was properly informed about what the proposal actually entailed, and to ensure that it was lawful".
Commissioner Holmes also found Morrison had "allowed cabinet to be misled" because he did not make the "obvious inquiry" about why his department had changed its view on whether legislation was required to change social security law. "He chose not to inquire."
Morrison, Porter and Tudge
Further, the commission rejected "as untrue Mr Morrison's evidence that he was told that income averaging as contemplated in the executive minute was an established practice and a 'foundational way' in which [the Department of Human Services] worked." the report said.
Commissioner Holmes found that Christian Porter, the former social services minister, "could not rationally have been satisfied of the legality of the scheme" and should have at least asked his department to produce any legal advice about its legality.
Her report also mentioned Alan Tudge, the former human services minister, saying that he used information about welfare recipients "in the media to distract from and discourage commentary about the scheme's problems", labelling this "an abuse of [his public] power".
Morrison, Trudge and Porter have each rejected the findings of the Robodebt Commission.
For now, the names recommended to the Australian Public Service Commissioner, the National Anti-Corruption Commissioner, the President of the Law Society of the Australian Capital Territory and the Australian Federal Police, for further investigation remain "classified information", the Prime Minister Albanese is seeking legal advice to determine if and when they can be released. 
Further compensation
While the Commissioner also addressed the issue of compensation, she reached the "reluctant conclusion" that it would be "impossible to devise any set of criteria that will apply across the board" and a scheme would be difficult to establish. However, amongst her 57 recommendations is the recommendation to raise welfare / social security payments overall. 
The Federal Government settled a class action in 2020  – only one part of the "mop up" which is estimated so far to have cost Australian taxpayers well into the billions . Although hundreds of thousands of people received money as a result of the lawsuit, Services Australia data released in September last year showed that about 40 percent received less than $100. 
Accountability is long overdue
Certainly many Australians would like to see affected Aussies compensated and also those senior officials and politicians responsible to be held accountable. 
Political accountability is very rare in this country, and it is what keeps the power imbalance between Australia's leaders and the taxpayers in place/. It is also the very thing which, to a significant degree, continues to perpetuate poor behaviour. 
In the past few months alone there have been a string of reports that have identified misconduct at some of the highest levels in this country, yet there won't be prosecutions. 
How much longer can we tolerate this? 
Holding politicians to account
If governments are to spend billions of dollars of taxpayer money on inquiries which are able to gather significant evidence of wrongdoing, there needs to be a better outcome for Australians than simply a "slap on the wrist" for those responsible, particularly when, as history demonstrates, the recommendations of Commisioner's reports are not always implemented anyway. 
As Catherine Holmes' report notes: "how little interest there seems to have been in ensuring the [Robodebt's] scheme's legality, how rushed its implementation was, how little thought was given to how it would affect welfare recipients and the lengths to which public servants were prepared to go to oblige ministers on a quest for savings".
This attitude of sheer arrogance and the blatant disregard for the duty which politicians have to the people they serve, (which includes the taxpayers who pay their wages and expenses, as well as children and welfare recipients), will never ever change unless at some point there are repercussions. 
If there are not, then this becomes the norm. And if we're not already at that point, then many would agree we're close. Robodebt has been analysed sufficiently – now it is time for those responsible for its making and management, to be made liable for their actions and their decisions and the harm these caused. 
Receive all of our articles weekly
Author
Sonia Hickey
Sonia Hickey
is a freelance writer, magazine journalist, and owner of 'Woman with Words'. She has a strong interest in social justice and is a member of the
Sydney Criminal Lawyers®
content team. Sonia is the winner of the Mondaq Thought Leadership Awards, Spring 2022.