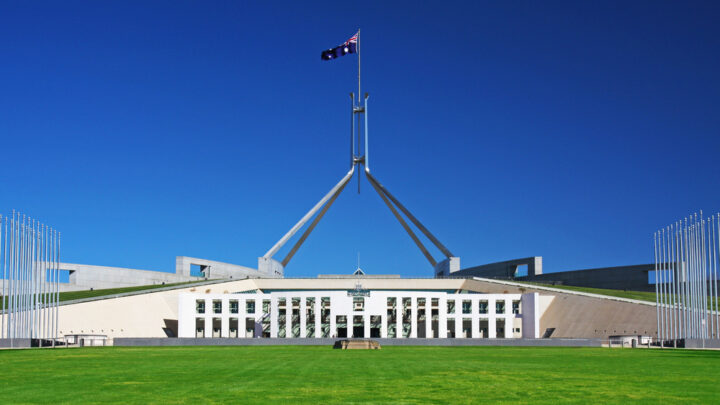 It's been a tumultuous time in the halls of power in Canberra.
In the past couple of weeks, five women have come forward with serious allegations of sexual assault and sexual harassment.
An historical sexual assault allegation by friends of a woman who committed suicide last year has been made against a Federal Cabinet Minister, and now another historical rape allegation has surfaced about a Federal Labor MP.
Liberal Senator Sarah Henderson and Labor front bencher Tanya Plibersek both received a letter detailing the latest allegations.
In accordance with Australian Federal Police Commissioner Reece Kershaw's recent advice that MPs must swiftly report alleged criminal misconduct, Ms Henderson forwarded the email to police for criminal investigation.
Few details of the most recently alleged incident are known, but it has been reported that Victoria Police investigated the incident some years ago and decided not to file criminal charges.
The AFP has declined to comment on the matter.
How will our leaders respond?
Labor leader Anthony Albanese recently called on Scott Morrison to stand the Coalition minister accused of historical sexual assault aside. Now he, too, faces the same issue with a senior member of his own party.
There isn't a simple solution here for either leader, as it is understood both men have denied the allegations and the law presumes persons of interest, suspects and defendants to be innocent until and unless they are proven guilty in a court of law.
Tip of the iceberg?
It may well be the case that the latest accusation against the Federal Labor MP is just be the 'tip of the iceberg'. Indeed, more women could come forward to tell their own stories, comforted by the fact that others have already done so.
In the eyes of many, it is important that our leaders treat accusations seriously and carefully consider the actions they take.
A matter for the law, not politics
Over the past few weeks, both sides of Federal Politics have been accused of using allegations for point scoring and political gain, and pushing their own agendas.
What we have seen sitting on the sidelines has been a vastly unproductive conversation so far, while the voting public continues to wait for some form of action.
It's a matter for the law, not politics, to determine whether charges will be laid against the men who have been accused over the past few weeks, but that must not detract from the fact that Australian politics is facing a gender crisis and has been for some years.
The debate of the past fortnight or so has centred on the 'toxic' culture in Parliament House and the treatment of women in politics generally, and this is not a bad thing, if it moves forward to a debate which positively influences change.
Eradicating sexual harassment and sexual misconduct in the workplace
At the height of the #metoo movement in 2018, Leanne Atwater, a management professor at the University of Houston in the US conducted a survey to determine the impact of #metoo on sexual harassment in the workplace.
Her research primarily sought to understand whether men and women held different views about what constitutes sexual harassment, largely because of the generalities around the fact that men who have been accused of harassment and misconduct frequently claim they didn't understand how their actions were being perceived. On the other hand, women who report the behaviour are often considered 'overly sensitive' or 'aggressive'.
Ms Atwater's survey described 19 behaviors and asked respondents whether these behaviours  amounted to harassment. For the most part, the two genders agreed.
Interestingly, there were three behaviours which male and female respondents disagreed upon, but in those instances men were more likely than women to label the actions harassment, leading the researchers to conclude that: "Most men know what sexual harassment is, and most women know what it is. The idea that men don't know their behavior is bad and that women are making a mountain out of a molehill is largely untrue. If anything, women are more lenient in defining harassment."
After the initial momentum of the #metoo movement died down, the same researchers conducted a follow up survey. Disappointingly, it showed a distinct backlash.
More than 10% of both men and women said they thought they would be less willing than previously to hire attractive women. Twenty-two percent of men and 44% of women predicted that men would be more apt to exclude women from social interactions, such as after-work drinks; and nearly one in three men thought they would be reluctant to have a one-on-one meeting with a woman.
The attitudes expressed in the follow up survey are clearly a backwards step and discriminatory.
Sexual harassment
Sexual harassment is an incredibly complex issue, but it's core, it is about power imbalance and gendered cultural expectations.
Changing legal structures and cultural norms along with workplace policies and practices are key to preventing and ending it. Of course, there are very many  'grey' areas, and these come down to the nuances of an individual's own personal boundaries and beliefs about what's acceptable – attitudes and responses that cannot always be explicitly defined in regulations and policy documents.
In fact, in the US, some companies have almost taken new policies too far, wanting Human Resource Manages to document details of private consensual romantic or intimate relationships between employees.
The fact is that very many Australian workplaces face the same issues being played out on the political stage in Canberra. However, this presents an opportunity for those in positions of leadership to show real innovation in tackling this issue by enacting serious consequences for any behaviour that impacts anyone's ability to feel comfortable and safe in their place of work.
Human Rights Commission recommends sweeping reforms
Last year, The Australian Human Rights Commission released its long awaited findings into the landmark inquiry into sexual harassment in Australian workplaces, making numerous recommendations, suggesting a new approach for the Government to improve support, advice and advocacy systems for people experiencing sexual harassment.
The final report also highly recommends legal reform, to clarify the current laws, to avoid ambiguity and duplication, particularly across state and territory jurisdictions.
One of the recommendations includes amending the Sex Discrimination Act to require employers to take "reasonable and proportionate measures" to eliminate sexual harassment and discrimination, in what is called "positive duty".
The report also recommended the liability for sexual harassment be extended to those who "aid or permit" another person to sexually harass a person.
Receive all of our articles weekly