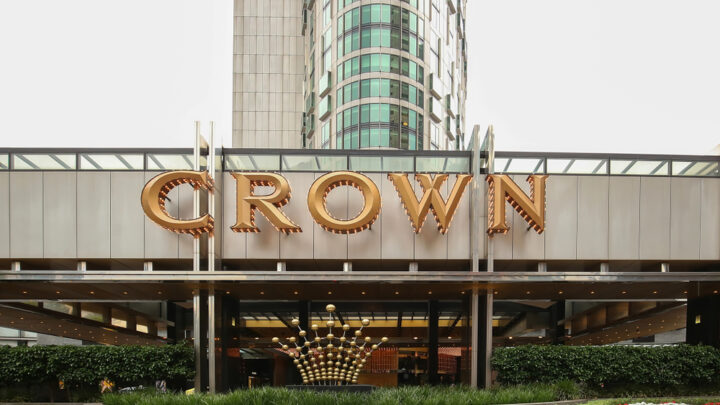 Over the past few years, the Fair Work Ombudsman (FWO0 has been swamped by cases of big corporations underpaying staff, including Coles, McDonald's and 7-Eleven.
While there are current regulations in the Fair Work Act to protect employees, there have long been calls for greater sanctions for wage theft. In recent years, a report by the
The Migrant Workers' Taskforce found migrants are disproportionately exploited though being underpaid, although it happens across many industries can affect anyone.
Wage theft to become a crime in Victoria
Last year, the Victorian Parliament passed legislation to make the deliberate underpayment of wages a crime. The new laws do not come into effect until later this year.
Additionally, the federal government's omnibus bill introduced last year, includes making wage non-compliance a crime, recently passed the lower house but has yet to be passed in the senate.
The Bill proposes penalties up to 4 years imprisonment, $1.1million fine for individuals and $5.5million for corporates for proven deliberate non-compliance.
Underpayments
The FWO has confirmed that Crown Resorts self-reported the underpayments after its own internal audit.
It's understood the underpayments primarily relate to members of the workforce not covered by union collective agreements, and that the bill is expected to run into many hundreds of thousands of dollars, possibly millions.
Embattled corporation
This is yet another blow for the embattled corporation, which is facing allegations of facilitating money laundering, and was recently informed it is not fit to hold a licence for its casino at Barangaroo in Sydney.
An inquiry by the Independent Liquor and Gaming Authority (ILGA),  established under section 143 of the Casino Control Act 1992 (NSW) headed up by former judge of the NSW Supreme Court Patricia Bergin SC, followed years of media scrutiny with regard to the casino's operations.
Crown repeatedly denied allegations calling the media reports a smear campaign and listing the reasons why it stood by its integrity. However, the Bergin Inquiry uncovered evidence that Crown turned a blind eye to money laundering by organised criminal syndicates by working through junket operators to infiltrate its casinos in Melbourne and Perth.
The inquiry heard that agencies including Australian Federal Police, corporate regulator AUSTRAC and two of Australia's largest banks had evidence of the money laundering activities. As such the ILGA  made findings of serious conduct, culture and compliance issues. The fallout meant that the CEO, and several board directors resigned.
Several more investigations underway
As a result of the Bergin Inquiry, last month the Western Australian government announced an inquiry into the operations of the Perth casino.
The Victorian Government also announced a Royal Commission to specifically investigate the suitability of Crown Resorts Ltd (the parent company) to be the operator of the Melbourne Casino. The terms of reference are narrowly oriented towards compliance with Victorian law and regulation.
The AFP is also now investigating a report referred by Justice Patricia Bergin in the wake of her inquiry into at the same time as ASIC begins looking into the company's current and former board appointees.
The Australian Commission for Law Enforcement Integrity (ACLEI), is also investigating the Crown Resorts VIP high-roller programme, amid concerns that some interactions between Crown and the Department of Home Affairs 'raise issues of corruption.'
Late last year the Morrison government referred allegations to the ACLEI following information published by mainstream media including The Age, Sydney Morning Herald and 60 Minutes that Crown Resorts had partnered with tour companies backed by organised crime syndicates implicated in drug running, money laundering and human trafficking, in order to attract wealthy Chinese gamblers.
Leaked emails also suggested that Australian visa and consulate officials in China often fast-tracked visas for wealthy gamblers to come to Crown venues in Melbourne and Perth, despite some posing potential security risks or being persons of interest to law enforcement.
Proposed reforms for the gambling sector
In New South Wales, the multi-million dollar Barangaroo Casino is currently a white elephant.  Crown is currently working through a number of issues with the ILGA.
It has been given an opportunity to address the breaches in a bid to be able to open the Barangaroo Casino in the future, but for now, that seems to be several months away. However, the impact of Crown's unlawful operations is not just affecting its own business.
The Bergin Inquiry made a series of recommendations for legislative reform in New South Wales, including an independent casino commission with strong investigative powers, stronger laws requiring casinos to prevent money laundering, and a ban on junkets operating in NSW casinos.
Receive all of our articles weekly
Author
Sonia Hickey
Sonia Hickey is a freelance writer, magazine journalist and owner of 'Woman with Words'. She has a strong interest in social justice, and is a member of the Sydney Criminal Lawyers® content team.