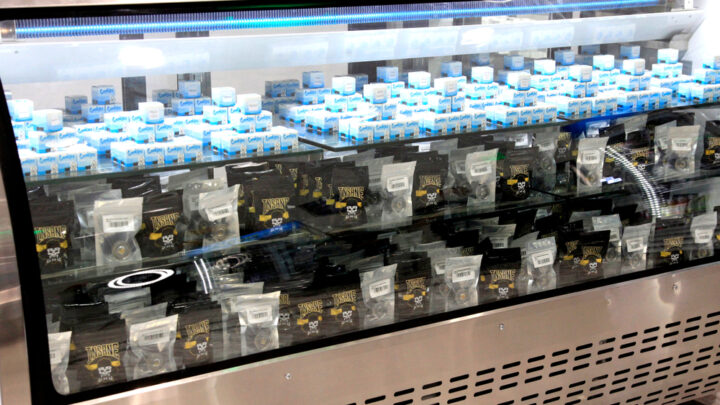 Preliminary results from the New Zealand referendum on cannabis legalisation indicate strong opposition to the reform.
The results show just over half (53%) of voters rejected proposed changes which would have allowed the legal possession and sale of cannabis products, compared to 46% in favour.
Does this strong opposition by New Zealanders indicate cannabis reforms are likely to fail in Australia?
Aussie Support For Cannabis Legalisation
This year for the first time, the National Drug Strategy Household Survey indicated more Australians support cannabis legalisation (41%) than oppose it (37%). This is almost double the level of support from 2007, indicating a rapid change in public opinion.
Around one-third of Australians have used cannabis in their lifetimes, with 11.6% admitting having consumed cannabis in the last 12 months. This familiarity may be lead many to re-thinking our current criminalisation of cannabis use.
Unfortunately, early polls in New Zealand also indicated support for cannabis legalisation, with a shift in voter views approaching the referendum.
Many have noted the uncertain social and economic times we live in as a result of the COVID-19 pandemic as a potential factor.
Moreover, public debates in New Zealand cited concerns over cannabis consumption's effects workplace productivity and the impact on property values of cannabis retail outlets.
Decriminalisation As A Compromise?
A key factor may be that the New Zealand proposal was too drastic, moving from the fully criminalised status quo to one of legalised cannabis supply.
A "stepped" approach to cannabis reform, beginning with decriminalisation of cannabis possession and use then moving to a legalised model is likely to be more palatable to voters.
Cannabis has been decriminalised (to varying degrees) in many countries across the world including:
Portugal,
Argentina,
Austria,
Belgium,
Belize,
Bermuda,
Bolivia,
Chile,
Columbia,
Costa Rica,
Croatia,
Czech Republic,
Ecuador,
Estonia,
Georgia,
Israel,
Italy,
Jamaica,
Luxembourg,
Malta,
Mexico,
Moldova,
Netherlands,
Paraguay,
Peru,
Slovenia,
South Africa,
Spain, and
Switzerland.
It has also been legalised in 16 of the United States, as well as 1 territory.
Moving Away from Prohibition in Australia
Variants of cannabis decriminalisation have operated for years in the ACT, South Australia and the Northern Territory.
And earlier this year, the ACT went a step further: allowing residents to possess, use and legally grow small quantities of cannabis.
Decriminalisation reduces burdens on the justice system and means people who use cannabis do not suffer the life-altering impacts of a criminal record.
Whilst support for cannabis legalisation is marginal, only 22% of Australians believe that cannabis possession and use should be a criminal offence.
The Benefits of Legalisation
Decriminalisation of cannabis is a positive first step, but there are still good reasons to support a legalised and regulated supply model for cannabis.
Firstly, legalisation disrupts the black market for cannabis which is associated with a number of flow-on harms due to organised crime.
Secondly, legalisation would allow for cannabis to be regulated in a similar manner to alcohol and tobacco, allowing for age limits, advertising bans, heavy taxation and strict regulation to lower harms.
In legalised jurisdictions cannabis consumption by young people may be decreasing as a result of regulatory controls.
Finally, legalisation would uphold the rights of individuals to consume substances as they wish as long as it doesn't harm others.
Whilst the New Zealand results should certainly give us pause on the likelihood of cannabis reform in Australia, there are still convincing arguments to shift our thinking when it comes to cannabis prohibition.
Going to Court for Drug Possession?
If you are going to court over a drug possession charge, call Sydney Criminal Lawyers anytime on (02) 9261 8881 to arrange a free first conference with an experienced drug defence lawyer who will advise you of your options, the best way forward and fight for the optimal outcome.
Receive all of our articles weekly
Author
Jarryd Bartle
Jarryd Bartle practised as a criminal defence lawyer before moving on to specialist consultancy. He has written for several publications including The Guardian, VICE and The Conversation, covering a range of criminal justice-related topics.