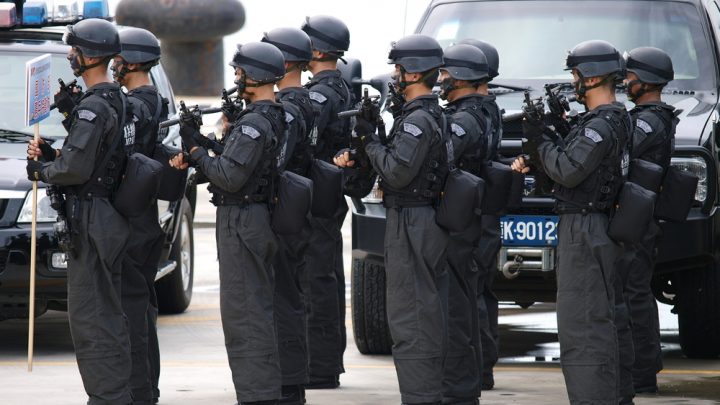 It has been reported that six people were executed in Indonesia over the weekend for drug offences, including five foreigners.
And it's no secret that smuggling drugs overseas – especially to and from Asian countries – is a risky endeavour which may result in heavy penalties.
However, while there is no doubt that drug trafficking has the potential to cause harm to individuals and the wider community, many question whether the persons involved deserve to be subjected to harsh penalties such as life imprisonment in a foreign gaol, or even the death penalty.
Last week, Myruan Sukumaran, a member of the notorious Bali Nine, had his clemency appeal rejected after spending almost a decade in Kerobokan prison.
Andrew Chan, who also played a role in organising the scheme, is also expected to have his clemency rejected, however this is yet to be officially announced.
Chan and Sukumaran were both arrested in Bali in 2005 after they planned to smuggle 8.3kg of heroin from Bali into Australia, along with seven others.
Following a lengthy criminal trial in 2006, Chan and Sukumaran were found to be the ringleaders of the plan and sentenced to death by firing squad.
Their harsh sentences were upheld on appeal, after which both men lodged clemency appeals to the country's president, President Widodo.
In Indonesia, the President has power to pardon or reduce the penalties of convicted offenders– meaning that both men would escape the death penalty if an appeal is granted.
However, a letter issued by the President late last year stated that none of the 64 inmates currently on death row would receive his clemency.
And the weekend executions suggest that the President true to his word.
This would be devastating to Chan and Sukumaran, who would likely be executed together at a date to be announced if Chan's own clemency bid is officially rejected.
Should Australia Do More to Help Convicted Overseas Drug Traffickers?
The penalties for overseas drug trafficking are a contentious issue.
Many Australians believe those responsible for trafficking large quantities of drugs should be dealt with harshly.
It is a view shared by many South-East Asian leaders, including President Widodo, who has said that 'drugs are crippling the youth of his country.'
But many Australians don't believe in the death penalty, saying that killing is always wrong and that a civilised society should never put people to death.
There are also conflicting views about the extent to which countries such as Australia should interfere with the legal systems of other nations.
Indonesian officials have called on the leaders of other countries to be 'understanding' about the decision, citing Indonesia's need to send a strong message to anyone thinking of engaging in drug trafficking.
Yet ironically, the Indonesian government has itself allegedly spent millions of dollars attempting to secure the release of its own citizens from overseas prisons where they were being kept on death row.
Families of the Bali Nine have also renewed pleas for the Australian government to step in and do more to protect the offenders and to have them brought back to Australia.
Yet despite this, it seems that the Australian government has no plans to assist the Bali Nine, with Indonesian officials stating that the government has not asked Indonesia to impose lighter sentences.
The families' disappointment in the government follows on from controversy surrounding the way in which the Australian Federal Police dealt with the matter originally in 2005.
The AFP were criticised for allowing the nine to be arrested in Indonesia, rendering them liable to the country's harsh penalties, rather than allowing them to return to Australia before being arrested, where they could be dealt with under our own laws.
The AFP also came under fire for allowing the nine to leave Australia initially, despite having apparently known about the plan.
Do the Bali Nine Deserve to be Executed?
During their prison terms, both Chan and Sukumaran have tried to turn over a new leaf in order to increase their chances of having the death penalty overturned.
Both men have become model prisoners since they were first imprisoned in 2006, running art and computer workshops within the prisons and organising rehabilitation programs for inmates.
Chan even runs the prison's church, and is currently studying to become a pastor.
The men have been praised by prison guards for their exemplary behaviour.
In Australia, efforts to engage in rehabilitation are often looked upon favourably and may lead to a reduction in sentence.
They may lead to an increased likelihood of a person being released from prison on parole after their 'non-parole' period has expired. A non-parole period is the time an inmate must spend in prison before being eligible to apply for release.
Yet it seems that the current Indonesian government is of the view that, despite their remarkable turnaround, both Chan and Sukumaran should not be granted leniency.
But do they really deserve to be executed, or should their efforts towards rehabilitation be rewarded by a lighter sentence?
On one hand, the detrimental impact of drugs – including heroin – has led some members of the public to agree with Indonesia's decision to impose the death penalty.
It's estimated that between 40 and 50 people die each day in Indonesia from drug use, many of them young people.
Supporters of the death penalty argue that it strongly discourages others from committing similar offences.
But opponents say that the death penalty should never be imposed, no matter how serious the offence is, because it is inhumane and breaches human rights.
They also argue that it does little or nothing to deter others from engaging in crime.
Though the death penalty was long abolished in Australia, it remains a valid form of punishment in many overseas countries, including some states in the US.
But while the campaign to abolish the death penalty in some US states has gained momentum in recent years, governments in Asian countries remain unwilling to change their stance.
Anyone thinking about drug trafficking in the region should therefore think carefully about the possible consequences.
Receive all of our articles weekly