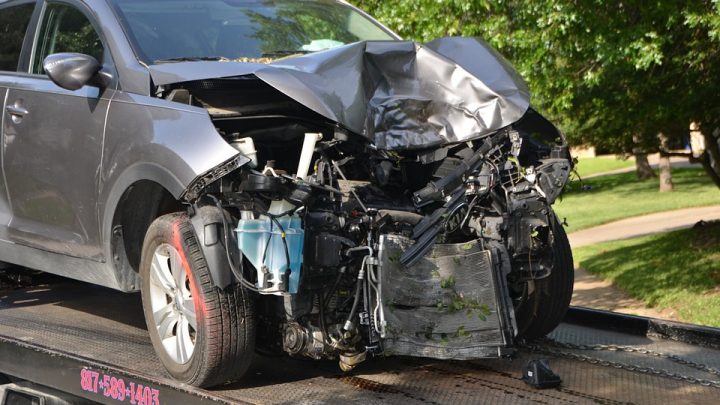 A coronial inquest has found that police breached their own emergency driving policies during the fatal police pursuit of 29-year-old Aaron Genovese in 2012.
Mr Genovese was believed to have been riding a motorbike at well over the 80km speed limit when police gave chase. Police thought Genovese was going to stop at one point, but he accelerated and moved into the path of a four-wheel-drive. He was thrown off his bike and died at the scene.
The inquiry was told that an internal police investigation resulted in the pursuing officer being "issued with a letter of corrective advice, reminding him of his obligations."
We do not know the details of the officer's breach because the coroner suppressed information about the relevant policy as well as the nature of the offending conduct.
Emergency Driving Policy
Like in NSW, Western Australia's emergency driving policy is hidden from the public. Police say that this is to prevent potential offenders from learning how to avoid apprehension. But critics contend that those who engage in pursuits do not pre-plan them, and that releasing the policy is in the public interest because it would lead to greater transparency and accountability.
There is also a lively debate about whether police should engage in high-speed pursuits at all, with the coroner hearing that one in five pursuits in WA resulted in a crash.
Queensland's No Pursuit Policy
Earlier this year, the NSW police union criticised the decision of Queensland police to implement a no-pursuit policy. The union claimed that an incident earlier this year revealed how the policy can compromise public safety.
That incident involved a carjacking at Tweed Heads in Queensland. Local police did not give chase and the men were only stopped when they entered NSW. No one was injured, but the NSW police union claims that it would have been better to apprehend the offenders earlier.
Queensland's Assistant Commissioner defended the no-pursuit policy, stating that the risks to the public of high-speed chases are not worth the potential benefits, adding that most people are apprehended later anyway. He stated that:
"This is not a green light for people to just disobey and ignore direction from police to stop… If they choose to flee… they will be held to account, maybe not there and then, but down the track."
New Policy in Victoria: Pursuits Only in Exceptional Circumstances
As of June this year, Victorian police have followed in the footsteps of Queensland police by banning police pursuits unless there are exceptional and rare circumstances.
The Victorian policy prohibits police from initiating or continuing pursuits unless:
They are necessary to prevent serious risk to public health and safety,
A criminal offence has been committed or is about to be committed, and the offence involves serious injury to someone,
There are no feasible alternative means for apprehending the vehicle's occupant/s, or
The overall harm that police are seeking to prevent is greater than the risks involved in conducting the pursuit.
The catalyst for this new policy was the tragic death of 17-year-old expecting mother Sarah Booth, who was a passenger in a car being pursued by the police. The pursuit reached speeds of 138 km/h, resulting in the car losing control and hitting a tree.
During the ensuing inquest, the coroner said that he "cannot conceive" of many situations where a police pursuit would be justified.
Receive all of our articles weekly