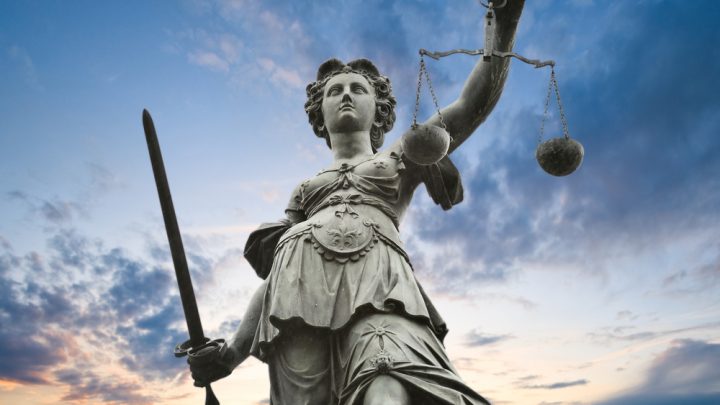 The Supreme Court of Queensland has appointed its first-ever female Chief Justice, following the controversial appointment and resignation of Tim Carmody earlier this year.
Catherine Holmes SC is a highly experienced lawyer, starting her eminent career as a Crown Prosecutor in 1984. She then moved on to start her own private practice, with a focus on criminal and administrative law, before being appointed as a District Court judge in 1999, and then to the Queensland Supreme Court in 2000.
She has presided over many high-profile criminal cases, including the appeal against the murder conviction of Paul Thomas Templeton in R v Templeton [2004]. That case involved the torture and killing of Tarmara Smith, whose body was found tied to a tree in a vacant lot in Toowoomba on March 31, 2002.
Mr Templeton was Ms Smith's former partner. He was found guilty by a jury despite the lack of evidence connecting him to the crime scene. There was no DNA evidence against him at all – the prosecution relying upon microscopic glass shards found on both Ms Smith's and Mr Templeton's clothing four weeks after the murder.
Mr Templeton's shaky conviction was overturned in the Queensland Court of Criminal Appeal in 2004; with Justice Holmes finding that:
"For each of the hypotheses advanced by the Crown there is, in my view, a reasonable alternative consistent with innocence… I find myself concluding that there is a significant possibility that the appellant has been wrongly convicted."
Justice Holmes also heard the civil case of Gaye Lyons in Lyons v State of Queensland [2015] QCA 159. Ms Lyons wanted to sit on a jury even though she was deaf. She argued that being excluded from jury service was a form of discrimination. But Justice Holmes disagreed – finding that Ms Lyons' exclusion was because there was no power to allow a translator to swear an oath and sit in on juries, rather than any form of discrimination.
Justice Holmes was also head of the 2011 inquiry into the Queensland floods. The Bar Association criticised this move at the time, saying that it would undermine the independence of the inquiry.
That inquiry was also criticised for "glossing over" some of the events that led to the deaths of 12 people in Grantham, West Brisbane, and a new inquiry was ultimately ordered.
Creating Stability
Justice Holmes' appointment follows a period of unrest in the Queensland Supreme Court.
This started in 2012 when Tim Carmody was controversially appointed as Chief Justice. Several judges and lawyers said publicly that Carmody was too politically involved with the State government of the time to be Chief Justice, while others believed that he was too inexperienced.
Carmody ultimately resigned on 1 July this year. It is hoped that with over 15 years of experience as a judge, Holmes will be able to restore unity, respectability and stability to the Court.
The current Queensland Premier, Annastacia Palaszczuk, made the appointment, stating that:
"Justice Holmes is a terrific legal mind who has extensive experience as a judge across criminal, civil and appellate jurisdictions … I am confident she will bring stability, integrity and provide vital leadership during her tenure as the next Chief Justice of Queensland."
Justice Holmes' appointment comes in the wake of a recent push to ensure half of all judges are female.
It is a move that has been welcomed by women's groups, who highlight the fact that only Victoria and the ACT have ever had female Supreme Court Chief Justices.
Receive all of our articles weekly