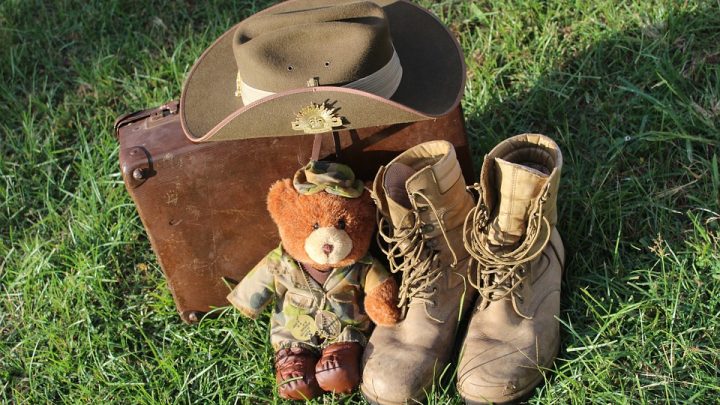 The 25th of April 2015 commemorated 100 years since allied soldiers, including Australians and New Zealanders, attempted to capture the Gallipoli peninsula in Turkey.
The brave soldiers were met with fierce resistance, and over 44,000 allied soldiers were killed, including more than 8,500 Australians and 2,700 New Zealanders. At least 85,000 Turks were killed defending their land.
Since then, ANZAC day has been recognised annually as a day to remember the sacrifices of these soldiers, as well as the many other men and women who have served and died in military operations.
But while we pay tribute to our glorious dead, it is also important to acknowledge the terrible impact that warfare can have upon the lives of those who engage in combat.
Australian war veterans suffer high rates of mental illness, including post-traumatic stress disorder and depression, which may cause them to come into contact with the criminal justice system following their return from combat.
Now, a Sydney-based researcher has called on the government to establish specialist war veteran courts to deal with ex-servicepersons accused of committing criminal offences.
Associate Professor Arlie Loughnan of Sydney University argues that a court which acknowledges these soldiers as 'veteran defendants' and takes their mental suffering into account is a necessary addition to our criminal justice system, particularly in the context of changing social attitudes towards warfare.
Are War Veterans More Likely to Commit Criminal Offences?
The question of whether war veterans are more likely to commit criminal offences is difficult to answer, as studies on the subject have come to different conclusions.
UK criminal justice group "No Offence" says that military veterans comprise around 10% of the prison population in England and Wales, but this figure has been disputed by the government, which claims that it is closer to 3.5%.
An inquiry undertaken in the United Kingdom in 2011 found that military veterans were twice as likely to commit sex offences compared to other members of the community. They were also more likely to commit violent offences, such as assault.
The statistics also showed that the overwhelming majority of veterans in prison were ex-army veterans, with navy and air force veterans comprising only a small minority.
However, these findings were called into questions by a recent study by the University of Wollongong into the relationship between military service and crime. That study, which examined conscription records along with court data from Queensland, Victoria and New South Wales, found 'no evidence that military service increases or decreases crime in any category.'
Overseas government agencies also say that there is little evidence to suggest that ex-servicepersons are more likely to commit criminal offences, and even that they are up to 30% less likely to end up in prison.
What Factors Influence Crime Rates Amongst Veterans?
Assuming that there is a positive correlation between crime rates and military service, one might question what factors might cause this.
Sir John Nutting QC, who chaired the UK inquiry, said that one possible explanation is that the army is known to recruit persons from 'socially deprived and economically disadvantaged backgrounds.'
Socioeconomic factors such as a lack of education, financial insecurity and an unstable home environment have long been known to have a correlation with increased crime rates.
However, Sir Nutting suggested that military service had a 'beneficial effect' on recruits from these social environments, as they 'would have begun offending earlier if they had not joined up.'
Surprisingly, the study found that combat trauma was not significantly linked to criminal offending, but symptoms associated with trauma, such as anger management issues and the breakdown of family relationships contributed to higher crime rates amongst ex-defence force personnel.
Other studies suggest that ex-veterans struggle to make the transition to 'civilian life,' and are plagued by changing social attitudes towards warfare. Soldiers who were once celebrated for their brave sacrifice have sometimes been met with 'scant public support for war or overseas deployment'.
Fluctuations in social attitudes, coupled with the sheer horrors and brutality of warfare, have seen many ex-servicemen grapple with mental illnesses such as depression and post-traumatic stress disorder. Add to this mix the struggles associated with physical injury – including acquired brain injuries and permanent physical disabilities – and it's easy to see why a link between combat and crime has long been postulated.
Further, the hard-nosed culture of the armed services often stands in the way of seeking treatment due to fears that soldiers may be seen as 'weak' by their peers. In some cases, personnel seek to 'self-medicate' through drugs and alcohol – which in turn increases their susceptibility to criminal activity.
Why Has a War Veterans Court Been Proposed?
Throughout history, courts have faced difficulties in determining how to deal with veterans appropriately. Some courts have been sympathetic to war veterans; viewing military service as evidence of a person's good character and accordingly imposing more lenient penalties.
Some have even argued that courts have, in many cases, been too lenient on ex-soldiers. For instance, in the case of R v PGM [2008] NSWSC 172, an ex-soldier was convicted of multiple sex offences and received a sentence of 7 years imprisonment, with a non-parole period of 4.5 years, meaning that he could be released from prison after just 4.5 years. The prosecution argued that the penalty imposed was far too lenient and that too much weight had been given to the soldier's military service and good character.
On the other hand, it has been argued that some courts fail to properly take into account the social and mental health issues faced by ex-servicepersons, and have not offered sufficient leniency.
A specialist veterans court could reduce inconsistency in sentencing by applying guidelines when dealing with offenders, who arguably deserve more lenient treatment in court due to their considerable sacrifices and the detrimental psychological effects of service.
Those in favour of a specialist war veterans court assert that returned servicepersons comprise a 'distinct social group' who are faced with complex social and mental health issues.
It has been argued that prison can exacerbate many of the mental problems experienced by this class of people to a greater extent than other classes of offenders. They argue that instead acknowledging these issues in a specialist court and enforcing tailored support mechanisms to promote social reintegration, the likelihood of reoffending can be reduced.
How Would a War Veterans Court Work?
In the United States, specialist war veterans courts exist 'to successfully habilitate veterans by diverting them from the traditional criminal justice system and providing them with the tools they need in order to lead a productive and law abiding lifestyle'.
Those who might be sentenced to prison in 'regular' courts generally receive a suspended sentence where their matter is dealt with in a veterans court, a well as an 'ex-military treatment order'.
That order requires offenders to be paired with a mentor, who is tasked with assisting them to reintegrate into society and find employment and housing. The order also allows access to mental health and drug and alcohol services in the community.
In Australia, specialist courts already exist for drug offenders and family violence courts have recently been proposed. These courts allow special classes of offenders to receive appropriate treatment in order to reduce their likelihood of re-offending.
However, some argue that we should refrain from categorising offenders and giving them a 'get out of jail free card' which might see avoid prison for serious offences like sexual assault just because they have performed military service.
Receive all of our articles weekly