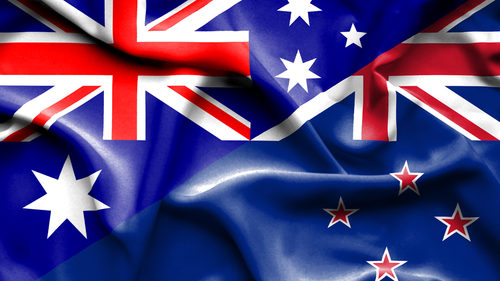 Since the early 1970s, when Australia and New Zealand put the Trans-Tasman Travel Arrangement (TTTA) in place, citizens of both countries have enjoyed the freedom to travel and even settle, marry, work and live for any length of time in either country, with relative ease in the immigration process. And many have taken advantage of the opportunity to do so. At the last count there were about 650,000 New Zealanders calling Australia home.
Over the years, there have been some minor alterations to this agreement, but the most significant of these occurred in 2014 when the Australian government made changes to the "character test" within national immigration laws.
The Migration Amendment (Character and General Visa Cancellation) Bill 2014 altered section 501 of the Migration Act 1958, making it mandatory to send non-citizens back to their countries of birth, after they had been sentenced to prison terms that total 12 months or more.
Changes to immigration policy
Prior to these changes, a non-citizen could be deported after accumulated sentences that added up to two or more years. Under the changes, therefore it became far easier for minor offences to accumulate. Even suspended sentences and juvenile crime penalties can count for the 12 month accumulated prison terms.
What's more, laws were also changed so that a noncitizen can be deported without a conviction if the minister suspects on reasonable grounds, that they have some association with criminal activity.
This law applies to all non-citizens, not just New Zealanders. But it appears that Kiwis have been the worst affected by these changes, with thousands of them being deported since the laws came into effect, despite some having lived most of their lives here and having little or no ties with New Zealand – some of them arriving in Australia as babies and then never again setting foot in the country.
Over the period 2016-17, 51 percent of all non-citizens who had their visas cancelled were from NZ.
Potential to re-offend
Time and again, studies have shown that one important way to stop an offender from re-offending, is to ensure that they have appropriate and committed support – from family, friends and the wider community when they complete their sentence and reintegrate into society.
Recognising this in 2013, Corrective Services NSW introduced additional services for offenders released from custody, specifically to reduce reoffending, including linking offenders with suitable accommodation, jobs and education, and financial and family services.
In many instances, offenders have other more complex needs to consider too, such as little or no education, learning difficulties, mental health issues or problems with substance abuse which means that throwing them out into the great unknown, without back up or assistance, is a recipe for disaster.
New Zealand deportees are being separated from children, partners, and extended family, which does not make it easy to reintegration or rehabilitate. In fact, 2018 data from the NZ Police showed that 44 percent of New Zealanders who have been deported from Australia are reoffending after returning to NZ shores.
'Strained' trans-Tasman relations
New Zealand Prime Minister Jacinda Ardern has long been publicly critical of the policy. She discussed it with former prime minister Malcolm Turnbull when she first took office, and has also brought up the topic with current prime minister Scott Morrison.
Since Australia enacted changes to immigration policy, she says the impact on New Zealand has been significant: socially, on gangs, and on New Zealand's relationship with Australia, which has always been an amicable and positive one.
New Zealand's system for deportation is entirely different. It considers how long a person has lived in the country and the seriousness of their crimes. A non-citizen cannot be deported after 10 years of living in New Zealand. And while there are rumours that New Zealand would consider changing its policy to match Australia's, Ms Ardern has officially ruled that out.
Sadly, though, the Morrison government has shown no intention of softening, Instead, he consistently emphasises the importance of a 'tough' stance to ensuring the safety of all Australians. Ironically, most of the New Zealanders who have been deported thus far have not committed serious violent crimes. Many have driving offences, unpaid court fines and minor cannabis offences against their names.
This is simply another act from a government that has proven time and again that politics and policies will always take precedence over the impact they have on the very people they're supposed to support and protect.
Receive all of our articles weekly