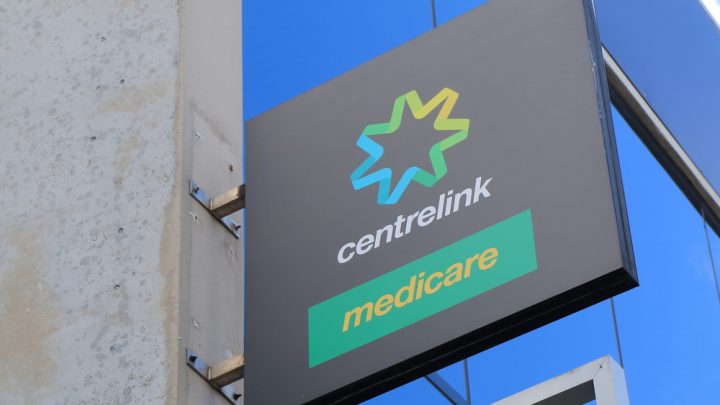 There has been much discussion in the media about how to effectively manage welfare payments, with conservative columnists and radio-hosts accusing welfare recipients of 'blowing money on alcohol, drugs and gambling.'
Those personalities will be happy to hear that the Federal Government has now announced a trial to roll out a cashless welfare cards in communities notorious for high rates of drug and alcohol abuse.
The Healthy Welfare Card
The concept of a cashless welfare card was put forth by mining magnate Andrew Forrest – also known as Twiggy Forrest – who currently serves as a non-executive chairman of Fortescue Metals.
Mr Forrest was commissioned to prepare a report into the ways in which Australia can work to eliminate the disparity between white and Indigenous Australians, using his personal experiences with Aboriginal communities and passion for change as a platform for his recommendations.
Forrest recommended the implementation of a card to help welfare recipients to manage their income and expenses. It aims facilitate spending on items that 'sustain and support a healthy lifestyle for the recipients and any children of those recipients.'
How the Card Would Work
The scheme would see welfare payments deposited into a savings account, which is accessed using the Healthy Welfare Card.
Instead of allowing people to withdraw cash, as is currently the case, the card would be accepted by major retailers and financial institutions to pay for essential costs such as rent, food, clothing and utilities. Non-essential items such as alcohol, gift cards and gambling services would be blocked on the card.
According to Mr Forrest, $20 billion worth of welfare money is spent on illicit drugs each year.
While the card was initially targeted towards disadvantaged Aboriginal communities, the government has indicated that it could be rolled out incrementally to a broader class of welfare recipients.
The government has fallen short of confirming that all welfare recipients would be issued with the card, with Social Services Minister Scott Morrison stating that 'there is no suggestion at this stage that that card will have mainstream application.' He says that it would be used 'as a key tool to target particular areas of disadvantage.'
Helping to Eliminate Organised Crime and Family Violence
Mr Forrest hopes that the Healthy Welfare Card will also address issues associated with organised crime and family violence.
While police have suggested that organised crime and drug syndicates may attempt to 'subvert the new system in order to retain the revenues they get from the current system,' those behind the Healthy Welfare Card say that it presents a valuable opportunity to reduce criminal activity.
It is expected that the rollout of the card will be complemented by new technologies and law enforcement provisions intended to address fraudulent activities and individuals who attempt to obtain payments for illicit goods through the system. According to Mr Forrest, this will allow law enforcement agencies to 'potentially remove the hundreds of millions of dollars from the market that provides the lifeblood of organised crime.'
Politicians also hope that the card will, in turn, help to reduce the family violence associated with illicit drug use, with some suggesting that drug and alcohol abuse is linked to domestic assaults.
Facilitators of the rollout will be equipped to deal with any bumps in the road towards 'healthier living,' with the government promising additional police and support services to aid those dealing with long-term alcoholism and drug addiction.
Critics Sceptical of Welfare Card Benefits
However, there are many who are sceptical about the assumed benefits of the Healthy Welfare Card.
The Greens have voiced their concerns over the proposal, with party leader Christine Milne suggesting that it was 'offensive' for wealthy white Australians to tell disadvantaged and vulnerable people how to manage their income. This criticism has been supported by many who suggest that the model is paternalistic and stigmatising.
Others have cast doubts over the effectiveness of income management models, saying that they are unsupported by factual evidence. In fact, a document obtained from the Parliamentary Library highlights the limited benefits of such schemes, with a review of existing income management schemes in the Northern Territory, Queensland and Western Australia finding that 'positive changes had been uneven and fragile.'
The document also notes the findings of a 2013 evaluation of income management schemes in the NT, which found that 'it is applied in blanket fashion to a large number of people who are able to manage their money and who report that they do not have problems related to alcohol, drugs or gambling,' and that 'considerable feelings of disempowerment and unfairness' were felt by those under the scheme.
Notably, it found that there was 'little evidence to date that income management is resulting in widespread behaviour change, either with respect to building an ability to effectively manage money or in building 'socially responsible behaviour' beyond the direct impact of limiting the amount that can be spent on some items.'
But these facts are unlikely to deter politicians, who have plans to roll out the card in selected communities later this year.
Receive all of our articles weekly