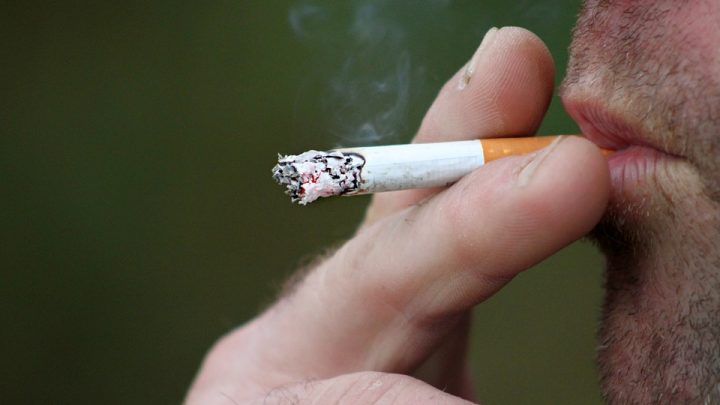 In February, we wrote about the upcoming ban on smoking in NSW prisons which is scheduled to take place on August 10. But just days ago, a smoking ban was implemented in Victorian prisons.
Many social commentators predicted that unrest would follow the ban, which has proven to be correct.
Fears realised
On the day before the ban commenced, a large-scale riot broke out in Victoria's Metropolitan Remand Centre.
Around 300 inmates participated in the unrest; smashing windows, bashing down doors and lighting fires. Several inmates seized control of buggies, tractors and other machinery. Prison officers, guards and visitors were evacuated from the prison, and other correctional centres around the state went into lockdown as a precaution.
The riot broke out in the exercise yard at around midday and lasted until 3am the next morning. Three prison staff and five inmates were injured during the mayhem. Police in riot gear used tear gas and armoured vehicles to subdue the situation. Six fire trucks and an ambulance attended the scene.
Cells were damaged by fire and several inmates have since been transferred to other prisons while the damage is repaired.
Prisons Victoria said that they had no specific warning about the riot. Victorian Corrections Officer Jan Shard stated that prison staff were nevertheless "very ready" for the unrest, although she conceded that the scale of the riot was surprising.
No policy change
The riot has not changed the minds of policy-makers – with Victorian Premier Daniel Andrews stating that "we do not reward that kind of behaviour by making policy changes."
Police are currently reviewing CCTV footage of the incident to determine whether criminal charges will be laid.
Smoking bans in Australian prisons
Smoking has already been banned in prisons across the Northern Territory, Tasmania and New Zealand. Victoria and NSW are the latest states to join the bans.
A range of replacement therapies, nicotine patches and Quit programs will be made available to NSW and Victorian inmates. It has been reported that the majority of inmates are choosing to quit before the bans start, but not everyone wants to give up the habit.
It is reported that some innovative inmates in Tasmania have used pieces of nicotine patches mixed with tea leaves to create their own home-made cigarettes.
Should prisons be smoke-free?
For many inmates, smoking is one of the few joys left for them to experience in their daily lives.
One man who knows the system both as former inmate and now Justice Action spokesperson, Brent Collins, says that:
"It's as though their wages have been taken away because they've been spending all their money on their tobacco so it's as though there's nothing that they control any more … they've got nothing to lose and they're outraged by the disrespect it shows for them."
He believes that smoking bans are a denial of inmate rights and a form of bullying. He says that they lead to a black market in tobacco and all of the associated problems, and that the bans can be dangerous because those forced to quit often become irritable and can engage in violence.
Riots in Queensland prisons have doubled since the ban took place in the Sunshine state, although most commentators attribute this primarily to the rising prison population, rather than the smoke-free policy.
NSW prepares for smoke-free prisons next month
NSW is now bracing itself for the possibility of riots ahead of the implementation of the smoking ban next month.
Precautions are being implemented despite the fact that Corrective Services has spent the last year trying to make the transition to smoke-free prisons as seamless as possible.
They will be closely analysing the Victorian riot with a view to preventing the same thing from happening in NSW.
Receive all of our articles weekly