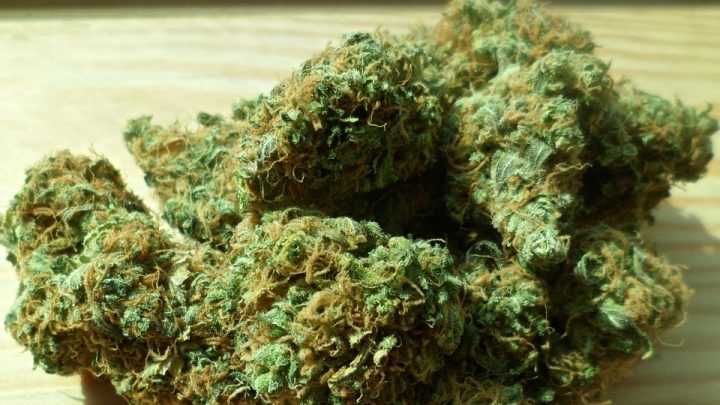 NSW is moving forward with medical marijuana reform, commencing a trial on the cannabis-based 'Epidolex' drug through the Sydney Children's Hospital.
The drug will be administered to 40 kids who suffer from severe, treatment-resistant epilepsy, under the state's exiting 'compassionate access scheme'.
"I have spoken to some of those parents, I've been moved by their tears," Premier Mike Baird said. "This is a day we give hope to some of the sickest kids in NSW."
It is hoped the program expand to hundreds of families over the coming year.
What is Epidolex
Epidolex is the tablet form of a non-physchoactive component of cannabis. The drug is in its final stage of development, and has already yielded positive results in international trials.
While Epidolex has not been hailed as a 'magic bullet', three out of 10 overseas subjects have reported experiencing a 'significant improvement' in their conditions, while one in 10 reported a 'very large effective response' to the drug.
Notably, other drugs had been ineffective in alleviating the symptoms of these seriously ill patients.
The Trial
NSW has already started trials under the compassionate access scheme for cancer patients who suffer from severe vomiting and nausea during chemotherapy.
The scheme will now be broadened to children suffering from epilepsy who have exhausted all other conventional treatment options.
"This is the start, and you start with the sickest of the sick, but obviously we hope to provide it to everyone who wants it in coming months," Mr Baird said.
Dr John Lawson from the Sydney Children's Hospital is optimistic the trial will be expanded sooner rather than later.
"Hopefully we will have hundreds involved in the next 12 months," he said.
Cannabis Cultivation
As a complementary measure, the government proposes to establish a medical cannabis regulator in coming months, which will be responsible for issuing licences to growers who meet strict conditions, including a "fit and proper person" test.
The cannabis will replace that contained in the treatments which currently need to be imported.
Abroad
23 out of 50 American states have already legalised the use of cannabis to treat a range of conditions such a nausea during chemotherapy, chronic pain, multiple sclerosis, epilepsy and other neurological conditions.
More than 20 countries are reported to be currently using cannabis-based treatments for various conditions.
However, no Australian jurisdiction has formally legalised the use of medicinal cannabis, other than on a trial basis.
Victoria is set to become the first Australian jurisdiction to do this with the passing of the Access to Cannabis Bill 2015. The law will give children with severe epilepsy access to medicinal cannabis as early as 2017, with that state also establishing a strictly controlled cannabis cultivation trial.
Medicinal cannabis will initially be made available to patients who suffer severe epileptic seizures, muscle spasms resulting from multiple sclerosis, severe pain and nausea arising from cancer or HIV/AIDS or chronic pain approved by two specialists.
Victorian Health Minister Jill Hennessy welcomes the initiative, saying,
"It's absolutely heartbreaking to see families having to choose between breaking the law and watching their children suffer – and now … they won't have to."
Further Development
President of the Australian Drug Law Reform Foundation, Dr Alex Wodak, believes medicinal cannabis should be used to treat a wider range of conditions, citing 82 international trials which found that cannabis derivatives are beneficial in relieving pain, reducing nausea, stimulating appetite and treating many neurological problems.
He says that while the NSW and Victorian initiatives are a step in the right direction, Australia should embrace medicinal cannabis on a permanent basis to treat many other painful and debilitating medical issues.
Receive all of our articles weekly
Author
Sydney Criminal Lawyers
Sydney Criminal Lawyers®
is Australia's Leading Criminal Defence firm, Delivering Outstanding Results in all Criminal and Driving cases. Going to Court? Call (02) 9261 8881 for a Free Consultation.