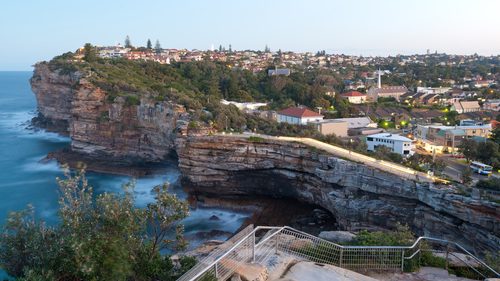 Gordon Wood has failed in his bid to sue for malicious prosecution after he was acquitted of murdering his girlfriend Caroline Byrne.
A prosecution without merit
Mr Wood was found guilty in 2008 of throwing Ms Byrne off a cliff at The Gap in Sydney on 7 June 1995, but was later acquitted when the NSW Court of Criminal Appeal found the evidence against him was both fundamentally flawed and insufficient to ground a conviction.
At the initial trial, the jury was shown aerial photographs of The Gap in 2003 depicting bushes at the clifftop which would have prevented Ms Byrne from taking a running jump. However, the jury was misinformed that the photos were taken in 1996, shortly after the tragedy. It later came to light that the bushes in the photos were not there at the time of Ms Byrne's death.
The appeals court also heard that the prosecution's expert witness, Associate Professor Rod Cross, was misled by police about a number of significant matters before writing his crucial report about the likely cause of death. It was further heard the professor had a financial motive to see Mr Wood convicted, as he was in the process of writing his book, "Evidence for Murder: How Physics Convicted a Killer".
Appeals court further heard that Crown Prosecutor Mark Tedeschi, QC, was prepared to "bend the rules" by putting submissions to the jury without any evidence, and hiding evidence that would have indicated that the cause of Ms Byrne's death was suicide.
Civil case dismissed
Following his acquittal, Mr Wood sued the state of NSW for millions of dollars plus costs on the basis that his prosecution was "hopelessly corrupted" and "ridiculous".
However, NSW Supreme Court Justice Elizabeth Fullerton dismissed the case this week on the basis that Mr Wood had failed to prove the prosecution had acted with malice or an improper motive.
Her Honour made clear that the police officer in charge of the proceedings could not be considered a 'prosecutor' for the purposes of the civil claim, causing her to focus on the conduct of Mr Tedeschi.
While finding that Mr Tedeschi displayed a profound lack of insight regarding the evidence, which did not give rise to a "reasonable and probable cause" for the prosecution, and that his approach to the case was "grossly unfair", her Honour concluded that his conduct fell short of 'malicious'.
"Although I identified numerous departures to the approach, and although I regard his explanation as questionable and disingenuous in a number of respects, I did not find … that he knew when he prosecuted he was departing from his legal and ethical obligations", her Honour remarked.
Justice Fullerton added that Mr Tedeschi showed a stubborn refusal to acknowledge his professional failings, and that the 'expert evidence' he relied upon was "fundamentally flawed".
The decision illustrates how high the bar is set for plaintiffs in malicious prosecution cases.
The law of malicious prosecution
A malicious prosecution occurs when a person or body, wrongfully and with malice, institutes or maintains legal proceedings against another.
Professor David Rolph from Sydney Law School explains that a plaintiff must prove the following four elements to establish that a malicious prosecution has occurred:
A prosecution occurred, usually for a criminal offence;
The prosecution was terminated in the plaintiff's favour, as through an acquittal;
The prosecutor acted with malice, which is an improper motive; and
The prosecution was brought or maintained without reasonable and probable cause.
Professor Rolph explains that establishing these elements can be difficult, "Because the onus of proof rests with the person suing, there's a high degree of difficulty, particularly in relation to that element of malice".
Successful claim
In 2015, Roseanne Beckett succeeded in her claim for malicious prosecution after being wrongfully convicted of plotting to kill her husband in 1991, and spending 10 years behind bars.
The state of NSW was ultimately ordered to pay Ms Beckett just over $4 million in damages, including interest and her legal costs.
The innocent woman was released in 2001 after evidence came to light that a gun found in her bedroom had been planted there by police. In 2004, a further inquiry headed by a Supreme Court justice concluded that the case was tainted by corrupt NSW police officer Peter Thomas, and there had been a conspiracy to frame her.
Officer Thomas was found to have acted with malicious intent in his dealings with Ms Beckett, and had intimidated and bullied witnesses in the case.
Receive all of our articles weekly