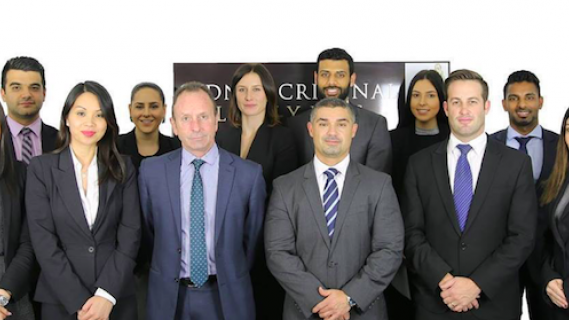 In a recent case defended by Sydney Criminal Lawyers® and publicised in the media, a Salvation Army executive who stole more than $140,000 from the Salvation Army at Collaroy, on Sydney's Northern Beaches was successfully kept out of prison.
The man was responsible for setting up the Collaroy Centre, and worked as the executive director of the centre for more than 20 years.
An external audit of the centre in 2010 revealed that he had stolen a total of $144,510.42 between 2005 and 2010.
Due to the strength of his criminal defence lawyers, he was given a suspended 12-month jail sentence, and ordered to pay the money, and the fee for the audit, back in instalments of $2,000 per month.
Defence lawyer Geoffrey Archer from Sydney Criminal Lawyers® argued that his client had already suffered by losing his employment and his church.
The High Court and NSW Court of Criminal Appeal have said that people in positions of trust who commit significant frauds over long periods of time must to be sentenced to imprisonment unless exceptional circumstances can be established.
Thanks to Sydney Criminal Lawyers®, the man was able to continue his employment as a funeral celebrant and avoid unnecessary financial hardship to himself and his wife.
If you are facing fraud charges, having an experienced fraud lawyer on hand can make a big difference to the outcome of your case.
Fraud can be a complicated area of law, so you want to make sure that your legal representative has experience and extensive knowledge of the field, as well as a proven track record in defending fraud charges.
What is fraud?
Fraud can be broadly defined as the act of obtaining property or financial gain by deception. In order to be found guilty of fraud, it needs to be proven beyond a reasonable doubt that you deliberately and knowingly deceived the person the fraud was committed against.
Within the definition of fraud there are a number of different types, including computer fraud, identity fraud, tax fraud and Centrelink fraud.
Here is a more in-depth definition of fraud.
What are the penalties for fraud?
Fraud carries a maximum penalty of 10 years imprisonment.
Other penalties can include fines, community service and suspended sentences.
The penalty depends on the extent of the fraud, and whether there were any extenuating circumstances.
What are the common defences for fraud?
In order for a fraud charge to be successful, there needs to be sufficient evidence to prove that the alleged fraudulent activity took place.
If there is any question as to the validity of the evidence, your lawyer can apply to have the charges withdrawn, or if the matter still goes to court, there is a good chance you can get a not guilty verdict.
Other defences include if the fraud was a reasonable mistake, rather than a deliberate attempt to deceive someone else.
Sometimes mitigating factors, such as whether the motive behind the offence was necessity or whether the offence was committed out of greed, will be taken into account.
Finding an experienced fraud lawyer is essential if you are facing fraud charges.
At Sydney Criminal Lawyers®, we have a proven track record of defending fraud cases like the one above.
A criminal conviction for fraud can significantly affect your lifestyle and ability to find employment, so if you are charged, talk to us about how we can work towards getting the best possible outcome in your case.
Receive all of our articles weekly