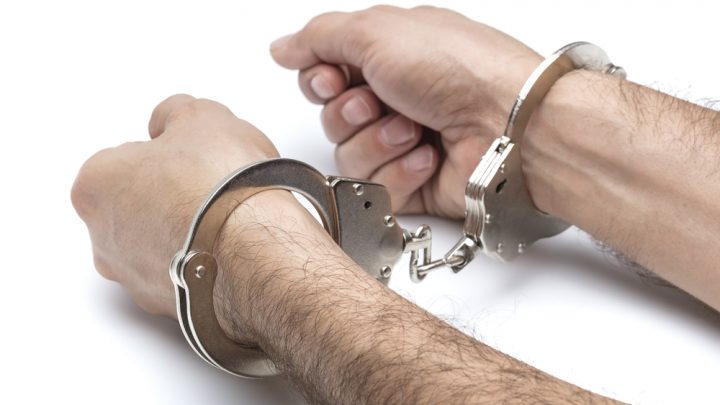 Glitz, glamour and a luxurious lifestyle that most of us can only dream of.
This is what 30-year-old high-flying Sydney banker Oliver Curtis will have to do without if sent to prison for insider trading later this week.
Earlier this month, a jury found Curtis guilty of insider trading after two days of deliberations in the NSW Supreme Court. Sentencing submissions were heard earlier this week and the Court will deliver judgment on Friday.
The charges arose from a deal between Curtis and his former best friend and fellow St Ignatius' College old-boy John Hartman in 2007, when they were in their early 20s. The men agreed to use privileged confidential financial information that Mr Hartman had acquired in the course of his employment as an equities dealer at Orion Asset Management, a boutique investment firm near Circular Quay.
It was an agreement that swept both of the men into a world of fast cash and luxury, changing the course of their lives forever.
Mate Against Mate
They say 'there's no honour amongst thieves', which certainly proved true in this case. Hartman was the prosecution's star witness against Curtis at trial. He testified that the men made more than $1.43 million in one-year betting on the share market – making $200,000 on a single day, and $70,000 on another.
They spent the money on cars, motorbikes, a $3,000 per week Bondi apartment and overseas holidays to Las Vegas and Whistler.
Hartman gave evidence that the men covered their tracks using BlackBerry mobile phones to communicate via "PIN-to-PIN messaging", which prevents telco's from recording the content of text messages.
He told the Court that the pair knew they would be "in a lot of shit" if their dealings were uncovered, but it was "almost a bit of a game in a sense".
Hartman has already served 15 months behind bars after pleading guilty to a string of insider trading offences, most of which related to independent trades, with a few being tips he passed onto Mr Curtis.
The jury was warned that Hartman had a motive for turning against Curtis – his sentence was reduced after agreeing to assist authorities by testifying against his former best friend.
Mr Curtis' legal team made a number of unsuccessful attempts to have the trial shut down, including submitting that he had was no case to answer, and an application to have Hartmann's powerful evidence excluded.
Curtis exercised his right not to give evidence during the trial.
Sentencing
Curtis' wife is public relations guru and founder of Sweaty Betty and Pixi Bows, Roxy Jacenko, who attracted a great deal of media attention after posting selfies of her court attire on Instagram in the early days of the trial.
During the hearing of sentencing submissions, Ms Jacenko asked the judge to exercise leniency because her husband is the primary carer of their two children.
She described him as a "kind, considerate, honest and reliable man" and said she has "no doubt" he will never reoffend.
Jacenko said she only had "limited knowledge" of her husband's dealings before she met him in June 2010. She testified that she only found out about the involvement of authorities when her husband was served with a court attendance notice in 2013.
Friends, family and a former employer testified to Curtis' good character, saying the conduct did not reflect their dealings with him.
But the Australian Shareholders Association (ASA) is adamant Curtis should be sent to prison, with Director Stephen Mayne saying:
"…Insider trading is basically theft off the ordinary superannuation savings of Australians…
"It was a very bad case of it and it was deliberately covered up.
" (Curtis) "knew exactly what he was doing …. This was a guy who was buying blackberries because he knew they were impossible to encrypt… He was driven by greed."
Mr Mayne says a strong message must be sent to deter others in similar positions.
The Australian Securities and Investments Commission (ASIC) has said that the investigation, prosecution and conviction of Mr Curtis reinforces the organisation's commitment to pursuing complex illegal enterprises, no matter how long it may take or how vigorously the cases are defended.
Insider Trading
Section 1043A the Corporations Act 2001 makes it an offence to use 'inside information' in a prohibited manner.
Section 1042A defines inside information as that which is not generally available to the public and could have a material effect on the price or value of 'financial products', such as:
securities,
derivatives,
interests in managed investment schemes,
superannuation products,
debentures,
stocks,
bonds, and
products traded on the stock exchange.
The maximum penalty for insider trading is 10 years' imprisonment and/or a $450,000 fine for individuals, or a $1.1 million fine for corporations.
Proceedings for insider trading are initiated by ASIC and prosecuted by the Commonwealth Office of the Director of Public Prosecutions (CDPP).
To be guilty, the CDPP must prove beyond reasonable doubt that:
A person possessed inside information;
The information was not generally available to the public when it was possessed,
The person knew or should have known the information was not generally available to the public, and
The person used or tried to use the information, or gave it to another person to use or try to use, to apply for, acquire or dispose of a financial product, or enter an agreement to do so.
A number of defences to the offence are contained in section 1043B-J of the Act, including exceptions for:
There is also a defence under section 1044 for those who publish advertisements containing insider information without knowledge.
Significantly, ASIC may choose to pursue a civil penalty instead of initiating or continuing criminal proceedings for insider trading, and it can be of vital importance for defence lawyers to attempt to negotiate the payment of a fine instead of having their clients face the prospect of a lengthy and expensive criminal prosecution, and potential imprisonment.
Receive all of our articles weekly