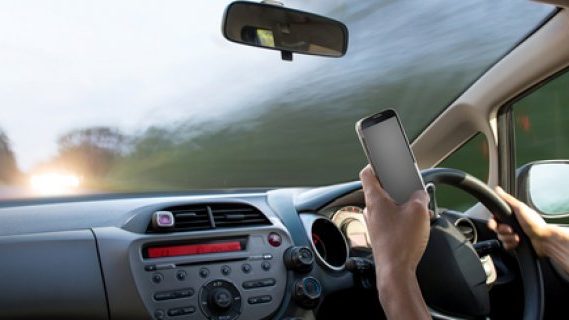 A 20-year old man has been arrested after refusing to pull over for police and charged with thirteen offences, including police pursuit ('Skye's law), break enter and steal, goods in custody and breach of bail.
It is alleged the man attended a car dealership in St Mary's at about 6pm on Wednesday, 4th January 2017 and took a Hyundai sedan on a test drive. The salesperson reported the car as stolen when the man failed to return.
The vehicle was spotted in Mount Riverview by patrolling police at about 1.45pm on Tuesday, 10th January and a pursuit was initiated. Police abandoned that pursuit in the interests of public safety a short time later.
The sedan was seen in Campbelltown at about 3.10pm on the same afternoon. The driver abandoned the car and was arrested on foot a short time later.
The driver is alleged to have committed break and enter offences in Cameron Park, Maryland and Russell Park in December 2016 and to have stolen registration plates in Jamistown and Cameron Park over the past month.
It is alleged he was on bail at the time of those offences.'
He was refused bail and will appear in Campbelltown Local Court on 3rd February 2017.
'Skye's Law'
Section 51B of the Crimes Act 1900 (NSW) contains the offence of 'police pursuit', also known as 'Skye's law'.
The offence was introduced after 19 month old Skye Sassine was tragically killed during a police pursuit on New Years' Eve 2009, when two alleged robbers crashed into a car in which she was travelling.
A driver is guilty of 'Skye's law' if they knew, ought reasonably have known, or had reasonable grounds to suspect that police were in pursuit and required them to stop, and they did not stop and then drove recklessly or at a speed or in a manner dangerous to others.
The offence carries a maximum penalty of 3 years' imprisonment for a first offence or 5 years for a second or later offence. Those who are convicted are also subject to an 'automatic' disqualification period of 3 years, which can be reduced to 12 months.
A person is not guilty of Skye's law if the prosecution fails to prove any of the outlined parts, or 'elements', of the offence beyond reasonable doubt.
In rare cases, a person who pleads guilty to a Skye's law offence may be able to avoid a criminal conviction and a licence disqualification by convincing the magistrate to give them what is known as a 'section 10' (now a section 10 dismissal or conditional release order).
Dangers of police pursuits
High speed police pursuits have led to the deaths of dozens of innocent people over the years, both in NSW and other states and territories in Australia.
The tragedies have led to pursuits being banned in Queensland, Victoria and Western Australia, unless there is a serious risk to public safety, or a crime has been committed which involved a serious injury.
Commenting on the decision to ban pursuits, Assistant Victorian police Commissioner Robert Hill said:
"There is very, very few [incidents] where a fleeing driver stops after he's made a conscious decision to flee police."
"Us pursuing them only exacerbates their behaviours. They drive at high speeds, they travel and drive more erratically, it's just creating more risks on our roads."
He expressed confidence that the 'no pursuit policy' would save innocent lives and would not result in offenders "getting away with crimes", as they would almost always be apprehended at a later time.
The decision of NSW police to abandon the present pursuit in the interests of public safety and apprehend the suspect later has been praised by police associations and public safety groups alike.
Receive all of our articles weekly