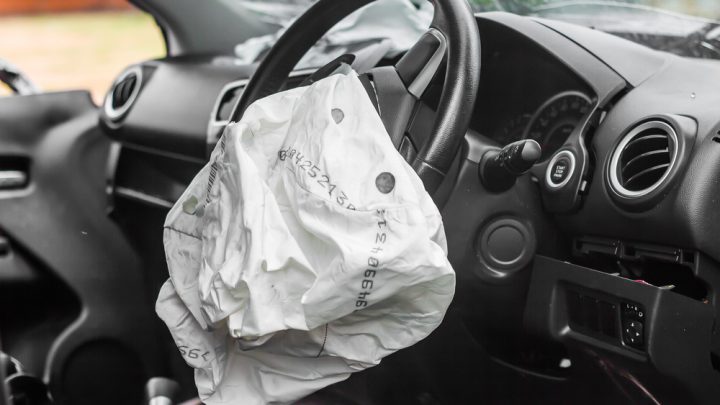 A NSW judge who sentenced a man to a minimum of more than two years prison for causing a fatal car crash, says she could not be certain that illegal drugs caused his erratic driving, despite a blood test establishing the presence of THC and Amphetamines in his system.
Guilty plea
34-year old Stephen Farquhar pleaded guilty to dangerous driving occasioning death and three counts of dangerous driving occasioning grievous bodily harm after driving his utility on the wrong side of the road and crashing into an oncoming vehicle on the far New South Wales North Coast on 7 July, 2015.
Section 52A of the Crimes Act 1900 prescribes a maximum penalty of 10 years imprisonment for dangerous driving occasioning death and 7 years for dangerous driving occasioning GBH.
Driving is 'dangerous' under the section if at the time of the impact the driver was:
under the influence of intoxicating liquor or of a drug, or
driving at a speed dangerous, or
driving in a manner dangerous.
The judge in Mr Farquhar's case found there was a reasonable possibility he was driving in a manner dangerous as a result of the effects of an injury.
The incident
The driver of the other car and five passengers were on their way from Sydney to the Gold Coast for a family holiday.
According to witnesses, that driver only had a few seconds to brake before the car was hit head-on by Mr Farquhar's ute. One passenger died at the scene and all of the others sustained serious injuries.
The court heard that Mr Farquhar, who fractured both ankles in the crash, became "hysterical" when informed a passenger in the other car had died, and that he said to police, "Why couldn't I have died, it should have been me".
Officers observed Farquhar to be pale, drenched with sweat, and that he spoke slowly with a slurred voice as he clumsily removed his driver licence from his wallet. Police described his eyelids as "droopy" and his movement as "lethargic". They reported being forced to awaken Farquhar from a "dreamlike state" by loudly calling his name.
A doctor who treated him at the scene also observed drowsiness and slurred speech.
Presence of drugs
A blood test administered two hours after the collision detected drugs in Farquhar's system, including amphetamines, THC and ketamine, the last of which was given to him by a doctor at the scene.
But despite the presence of the drugs, Judge Yehia could not be satisfied on the evidence before her that Farquhar was intoxicated by the substances, and finding a reasonable possibility that distraction or fatigue caused the defendant to suddenly veer onto the wrong side of the road.
The judge noted that, "His driving was erratic, although only for a relatively brief period. The consequences were catastrophic."
Testicle injury could explain symptoms
Her Honour determined that an "alternative reasonable hypothesis" for Farquhar's behaviour after the accident was that an injury to his testicles caused his blood pressure and heart rate to drop.
"In this case the offender's testicles were pushed up into his body which caused a vagal response," Judge Yehia explained to the court, citing the evidence of a doctor. "I am unable to find beyond reasonable doubt that the offender's driving was impaired as a result of the drugs found in his blood", she concluded.
The Judge then sentenced Mr Farquhar to a total of four years and six months in prison, with a non-parole period of two years and three months.
Mitigating factors
During the sentencing hearing, Judge Yehia explained the difficulties in the sentencing process and how it can never provide 'justice' to aggrieved families.
"In matters such as this, judges are asked to perform an impossible equation. No human life can ever be equated with a period of imprisonment. No gaol term can return a loved one and a life should never be measured simply by the punishment meted out to an offender."
She noted that Mr Farquhar was genuinely remorseful and has good prospects of rehabilitation, as evidenced by his guilty plea and his conduct at the scene and thereafter.
Receive all of our articles weekly
Author
Sydney Criminal Lawyers
Sydney Criminal Lawyers®
is Australia's Leading Criminal Defence firm, Delivering Outstanding Results in all Criminal and Driving cases. Going to Court? Call (02) 9261 8881 for a Free Consultation.