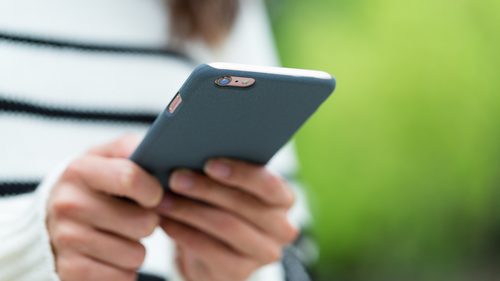 As previously reported, the case of an American woman who sent several text messages urging her boyfriend to commit suicide made legal history in the US, after she was found guilty of manslaughter.
Michelle Carter now 20, was 17 when she sent dozens of text messages to her boyfriend, 18-year old Conrad Roy, including one that told him to "get back in" to a truck filled with toxic gas when he was having second thoughts about killing himself.
In another message, Carter urged Roy to follow through on his promise of taking his own life. "The time is right and you are ready … just do it babe".
In another, she wrote, "You can't think about it. You just have to do it. You said you were gonna do it. Like I don't get why you aren't." And, "u can't break a promise. And just go in a quiet parking lot or something".
When Roy wrote that he didn't want to hurt his parents, Carter assured him that, "I think your parents know you're in a really bad place. Im not saying they want you to do it, but I honestly feel like they can accept it."
Ms Carter was ultimately convicted of involuntary manslaughter in June, and faced up to 20 years in prison.
The sentence
Instead, the judge sentenced her to two and a half years in a 'county jail', but suspended 15 months of that sentence.
He also ordered that her sentence be suspended until all her avenues of appeal have been exhausted, meaning she was not taken into custody. The appeals process could take several months or even longer.
In the meantime, Carter must stay off social media, not profit from the case and undergo mental health counselling.
While prosecutors sought 7 to 12 years behind bars, Ms Carter's criminal defence lawyer asked for probation only. The lawyer submitted that his client was struggling with mental health issues of her own – including bulimia, anorexia and depression, and had spent time in a psychiatric facility seeking treatment for cutting herself.
The power of words
The lawyer also argued that his client's words were protected by the First Amendment of the Constitution, and she should not be liable for the consequences.
The finding that Carter's words amounted to "wanton and reckless conduct" which was sufficient to constitute manslaughter is believed to be a first in the state of Massachusetts.
Ms Carter's lawyer has lodged an appeal, hopeful the verdict will be overturned … "her words alone are not sufficient to establish manslaughter," he remarked.
Receive all of our articles weekly