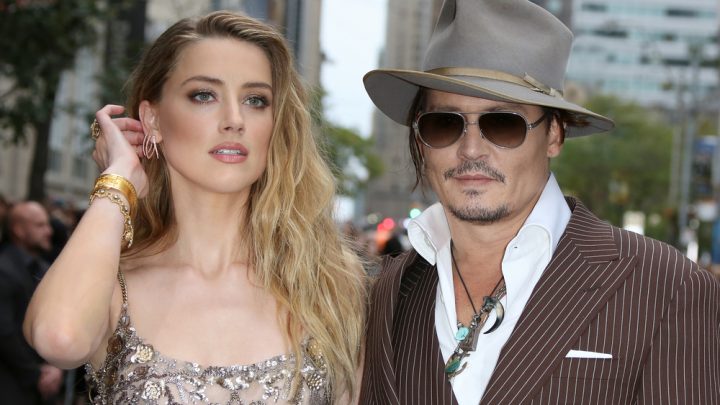 Johnny Depp recently came to our shores to shoot the fifth 'Pirates of the Caribbean' movie, and like many travelling stars, chose to bring his pets along with him.
He came in by private jet and the dogs, two Yorkshire terriers named "Boo" and "Pistol", escaped detection by customs officials. Although they entered Australia last month, they were unnoticed until a dog groomer on Queensland's Gold Coast who bathed the dogs posted their pictures on social media.
The groomer has since been subjected to online abuse, since it was her post that alerted authorities to the presence of the dogs. She claimed to have been given permission by Depp's team to post the pictures, but some are not so sure.
Barnaby steps up to the plate
When the government became aware of the dogs' presence, Depp was issued with an ultimatum: send them back home or the dogs will be killed.
Agriculture Minister Barnaby Joyce said that it would be unfair to make an exception to the law for Boo and Pistol, and gave the Hollywood star just 50 hours to make a decision.
Joyce stated: "It doesn't matter if Johnny Depp has been awarded sexiest man alive twice, it's time Boo and Pistol bugger off home… or we're going to have to euthanise them."
Differing views
Joyce's statement captured the attention of Depp fans worldwide, garnering media attention and controversy.
Was this a careless mistake by Depp, or simply a case of a celebrity flouting the law?
Or is Joyce's insensitive comments to blame for embarrassing Australia?
And whoever was at fault, why punish the dogs?
By Friday, a petition to "Save Johnny Depp's Dogs" had gathered over 17,000 signatures by people concerned over the fate of the star's companions.
Controversial figure Kyle Sandilands chimed in, stating that while he didn't think Depp had done the right thing, Joyce had made Australians look like a bunch of "hillbilly redneck losers."
Why would Joyce suggest death instead of simply quarantining Boo and Pistol?
Was it actually a ploy to put the strict quarantine policies of Australia in the international spotlight?
Australia's quarantine process for dogs
Australia has some of the strictest quarantine rules in the world, but surely putting dogs to death a bit extreme?
Joyce attempted to normalise his actions by saying this is not the first time imported animals have been put down, but the Minister's attempted recovery probably made things even worse for our reputation overseas.
Joyce's threat may have seemed harsh, but it is backed up by the law.
Section 86A of the Quarantine Act 1908 allows for the destruction of animals not permitted to be imported into Australia.
Biological dangers such as rabies are often cited as why un-quarantined dogs are not allowed into Australia. And pests and diseases from other countries have the potential to devastate native flora and fauna.
Dogs can certainly be brought into Australia, but strict procedures must be followed before their entry is approved.
Depending on where you are coming from, different levels of security measures are applied.
For example, cats and dogs coming from New Zealand do not require an import permit.
But dogs coming from the United States do require one, and this requires vet visits before you leave the US, applying for the import permit in advance, and that dogs must undergo ten days in a quarantine facility upon arriving in Australia.
What happened to Boo and Pistol?
Joyce's threats worked – and Depp has decided to flee Australia together with his beloved pets.
But for a country which claims to have the strictest quarantine laws in the world, why did it take weeks for anyone in customs to find out? An investigation has now commenced into why the dogs were allowed into Australia in the first place.
In the meantime, Joyce stands by his decision, believing that no person (or dog) should be above Australia's laws.
But while Depp and his dogs have made their decision, Joyce will still have to share this country with a whole lot of dog-lovers, and Depp fans, who are outraged by his comments.
Receive all of our articles weekly