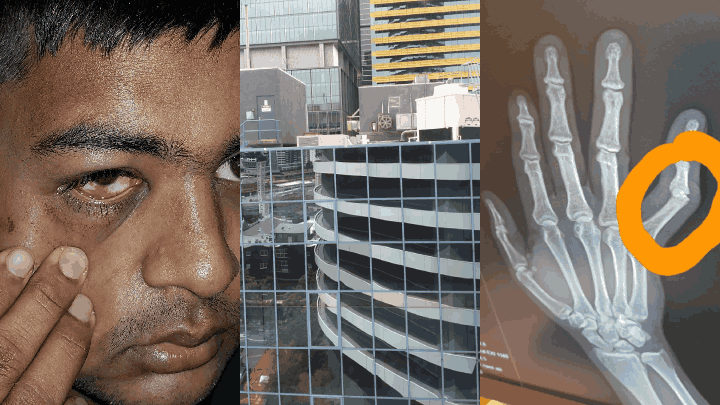 Following the passing of Medevac laws in early 2019, and to the chagrin of then PM Scott Morrison and home affairs minister Peter Dutton, 190-odd long-term offshore refugees needing medical treatment were transferred to Australia and promptly dumped in local hotels.
These men were held together in cramped hotel conditions, or alternative places of detention (APODs), during the pandemic, with no way to take proper protective measures and without adequate access to the medical treatment they were supposed to be receiving on arrival.
But after a years-long campaign to see these innocent refugees freed from their confinement, the government began an ongoing process of releasing some into the community in December 2020, and just prior to the May federal election last year, the Coalition had released all of them.
And with the coming of the Albanese government post-national vote, there was a modicum of hope that it would take a more rights-forward approach to asylum seekers.
However, according to long-term refugee advocate Jane Salmon, this hope has pretty much been dashed over the holiday period, as the government has recommenced locking up offshore refugee medical transferees in APODs.
Centrally located prisons
"A handful of men Medevaced from Nauru just before Christmas 2022, have been denied the medical care they urgently need over the Christmas/New Year 'break'," Salmon told Sydney Criminal Lawyers. "Illness doesn't take time off."
"Once again, they spent the 'holiday season' stuck in solitary hotel rooms and are still denied ordinary freedom of movement," added the Australian Refugee Rights Network member. "All they saw for ten days was grey rooms, takeaway curries in plastic and the occasional nurse."
Three long-term offshore detainees from Nauru arrived in Australia on 23 December, one of them has been released into the community, however two remain locked up in Brisbane's Meriton Hotel.
Jane further advises that just like the cohort of Medevac refugees that are now living in the community on bridging visas, the new transferees, who came here due to the severity of their conditions, have guards ensuring that their movements in the hotel are limited.
These refugees have been waiting for medical treatment that's not available on Nauru for about three years, but as of Friday 6 January, they have not received adequate healthcare, despite being in the country for 15 days.
"Naturally there is also significant depression," explained Salmon. "Neither has seen a doctor or been given a date for a medical appointment. Neither has a caseworker or even an Australian SIM card. The hotel gym is not accessed."
Falling on deaf ears
Salmon has emailed a letter to key members of the Albanese cabinet, outlining that the refugees recently transferred to Australia from Nauru have been told they're in their rooms as they need to quarantine, however the crew from the plane they arrived on were not required to do this.
"This is completely unacceptable, even at this time of year," she told the ministers, adding that while it's busy over the holidays, Labor is supposed to be improving the rights record of Immigration, and to keep these refugees, who've been on Nauru for close to a decade, in isolation is abuse.
But despite being called on to intervene in the situation, the advocate advises that home affairs minister Clare O'Neal and immigration minister Andrew Giles haven't bothered to respond.
"To all intents and purposes, Dutton and Morrison still run the Department of Home Affairs," Salmon insisted. "Some boats may be deterred. Regional processing is still lacking."
Receive all of our articles weekly