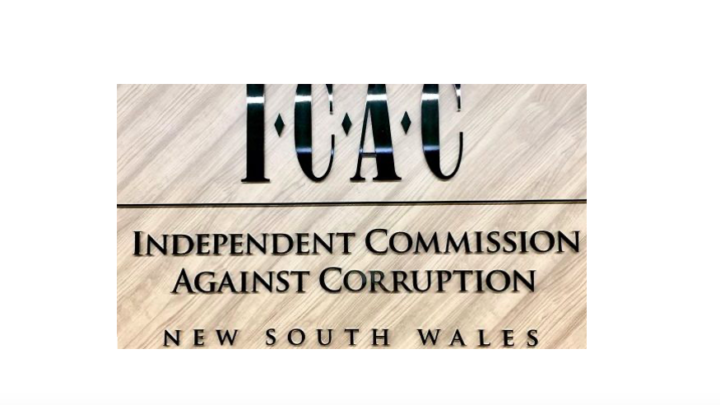 Counsel assisting the ICAC (Independent Commission Against Corruption) Scott Robertson SC wrote to premier Gladys Berejiklian on 21 October notifying her that in December, he'll be issuing his draft submission relating to the evidence unearthed at recent hearings involving her.
The ICAC will consider the NSW premier's 12 October appearance at which she admitted to not having disclosed her five year-long "close personal relationship" with disgraced former NSW Liberal MP Daryl Maguire, which could amount to a breach of the ministerial code of conduct.
The NSW ICAC has been investigating Maguire's actions whilst being a member of the state Legislative Council, including when he used his position to benefit G8Way International – a company he effectively controlled – as part of a cash-for-visas scheme.
Forced to resign in mid-2018 over the corruption scandal, Maguire agreed that he'd received thousands of dollars as part of the scam, as he was being quizzed by Robertson on six years' worth of potentially dodgy business dealings.
ICAC operations
The Maguire case is only the most recent in a raft of high-profile investigations into public officials the state's well-respected corruption watchdog has dug its teeth into.
ICAC was established via the Independent Commission Against Corruption Act 1988 (NSW) (the Act).
The Greiner government oversaw the setting up of the investigative body. And it was modelled on the Hong Kong ICAC, which had been operating for 15 years at that time.
A response to growing concerns about integrity in the public administration of the state, the ICAC serves to investigate and expose corrupt conduct in the NSW public service, prevent further corruption, and educate the community about corruption and its corrosive effects.
The ICAC is required to investigate any allegations or complaints regarding corrupt conduct, which subsection 8(1) of the Act defines as behaviour that adversely affects the honest exercise of official functions, dishonest conduct, breach of public trust and misuse of official information or material.
Subsection 8(2) lists twenty five criminal offences that might be considered in relation to corrupt conduct. These include official misconduct, bribery, fraud, theft, election fraud, tax evasion, illegal drug dealings, illegal gambling, forgery, homicide and violence.
The watchdog's jurisdiction encompasses all NSW public sector agencies, besides NSW police and the NSW Crime Commission. This includes public sector staff, contractors, state-owned corporations, local councils, MPs, ministers, the judiciary and the governor.
The ICAC cannot press charges. Rather, following an investigation, it makes recommendations to the NSW Director of Public Prosecutions (DPP), which then considers the evidence and the prospect of prosecuting: the overriding question being whether proceeding serves the public interest.
Common law offences
There are a number of common law and statutory offences that can apply to an official corruption case. The common law offences are misconduct in public office, bribery and extortion.
Penalties for common law offences are "at large", which means there are no maximum penalties that apply. But when sentencing for such offences, judicial officers do consider the penalties that apply to corresponding statutory crimes as a reference point.
The main common law offence that's raised in corruption cases in this state is misconduct in public office. This crime involves an official wilfully partaking in misconduct as part of their public office with no justification and at a serious enough level to warrant criminal punishment.
Bribery involves the receiving or offering of unwarranted rewards by or to a person in public office in order to influence behaviour in a dishonest way.
While extortion – an official using their position to obtain something of value – is an offence that remains in common law but has fallen into disuse.
Statutory offences
The main statutory offences fall under part 4A of the Crimes Act 1900 (NSW). These crimes were initially enacted under their own piece of legislation in 1919 in response to concerns about private sector corruption. They were then incorporated into the Crimes Act in 1987.
The offences that fall under part 4A all carry maximum penalties of 7 years imprisonment. They include giving corrupt advice via inducement of benefits, corruptly benefiting a trustee, and aiding and abetting.
Some of these statutory offences – such as receiving corrupt rewards or producing misleading documents – are framed around "agents", who are people defined as "serving under the Crown". And while that includes ministers, it rules out members of parliament.
The Judicial Information Research System (JIRS) provides that over the six years ending in 2012, the statutory offence under part 4A that was prosecuted most often was the receiving of a benefit in return for the corrupt doing of something, which falls under subsection 249B(1).
The Crimes Act also contains a range of other offences that have relevance to corruption cases. These include fraud, embezzlement and perverting the course of justice. While section 200 of the Police Act 1900 (NSW) outlaws bribery involving a police officer.
Evidence rules don't apply
Section 17 of the Act outlines that the ICAC "is not bound by the rules or practice of evidence and can inform itself on any matter in such manner as it considers appropriate".
Section 37 of the Act stipulates that witnesses don't have the right to silence and nor can they refuse to produce documents.
However, under section 26, if a witness objects to answering a question or producing a document, the evidence subsequently produced cannot be used against them in further civil or criminal proceedings, except for those related to the Act.
In determining whether an individual has partaken in corrupt behaviour, the ICAC makes its findings based on the civil standard of proof – the balance of probabilities – rather than the criminal standard that being beyond a reasonable doubt.
A watchdog with teeth
Despite running on an anti-corruption platform with a view to establishing the ICAC, premier Nick Greiner was one of the body's first casualties.
Greiner's decision to give former education minister Terry Metherell an executive position in the Environment Protection Authority was deemed "technically corrupt" by the ICAC, which led the premier to resign.
But perhaps the most notorious case of an official falling short of the corruption watchdog is that of Eddie Obeid.
In 2016, the former NSW MLC and Labor Party power broker was found guilty of misconduct in a public office, following an ICAC investigation. The long serving parliamentarian was then sentenced to 5 years gaol time.
Obeid was found to have used his position to influence decisions that favoured his family's café business interests in Circular Quay.
Released from Silverwater Prison in December last year, Obeid is currently standing trial on further corruption charges over a $30 million coal deal.
And at the end of September, the former Labor Party heavyweight and three of his sons were ordered to pay $5 million in legal costs over a failed attempt to sue the ICAC. The family members had been seeking damages claiming the corruption watchdog had unfairly targeted them.
Receive all of our articles weekly