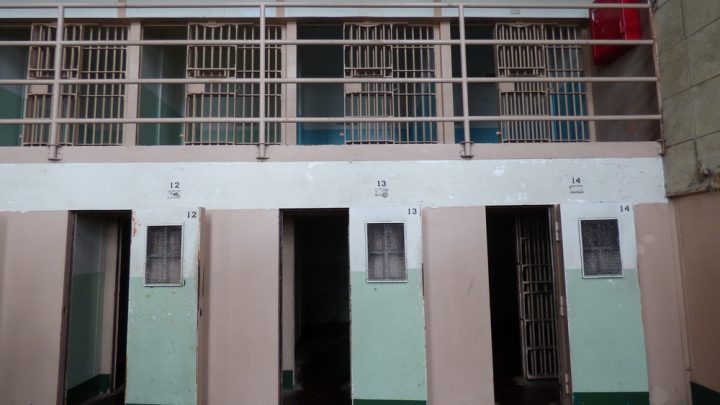 The US is the most incarcerated nation in the world, and there is a significant disparity in incarceration rates between racial groups, with an over-representation of minorities in the prison system.
The African American population in particular is over-represented in US prisons, with little positive gain for either individuals or the community at large. The increasing number of prisoners does not seem to stem the tide of criminal activity, and brings with it huge financial costs to the US Government and to taxpayers.
There are a number of factors behind the over-representation, but a study out of one US state suggests the role of prosecutors is key, and needs to be redefined for the modern era.
The Milwaukee Experiment
A study published by the University of Wisconsin-Milwaukee found that 13 per cent of African American men of working age in Wisconsin were in prison in 2010, compared to the national average of 6.7 per cent.
John Chisholm was elected as Milwaukee County's District Attorney in 2007, and disturbed by the figures, he allowed independent researchers to track the conviction and prosecutorial trends in his jurisdiction.
What the researchers found was a severe racial imbalance, as reported in the New Yorker.
The Vera Institute of Justice study showed that most of the people charged with resisting an officer were African American, at 77%. African Americans were also less likely to avoid charges of possession of drug paraphernalia, with Milwaukee prosecutors declining to proceed with cases against 41% of white people compared to just 27% of African Americans. Black women were also more likely to be charged with prostitution offences than white women.
Chisholm recognised a number of things:
Individuals being charged with low level offences were having their sentences determined in plea deals completed by junior prosecutors keen for 'a win'.
Racial bias for offences was rife.
Recidivism was high.
As District Attorney, he had the ability to effect change, and to try to incarcerate less people while maintaining public safety.
Redefining the role of the prosecutor
In the US, a prosecutor's role is to get convictions, and they are the ones who ultimately decide whether criminal cases proceed, and what the charges will be. They also negotiate sentences in plea bargains. Little regard is given to the accused's previous history, or prospect of rehabilitation.
This is somewhat different to the position in Australia, where prosecutors are supposed to assess the merits of a case fairly when deciding whether to proceed and – if proceeding to hearing or trial – to present all of the admissible evidence, whether positive or negative, and allow the court to make a determination.
Another difference is that District Attorneys (DAs) in the US are elected, rather than appointed as is the case in Australia. This means that US prosecutors are more likely to be influenced by public opinion. They also have a large amount of power and ability to set prosecutorial trends.
Despite these differences, the Milwaukee Experiment suggests that it's time for a rethink on the role of prosecutors generally. Chisholm believes that the success of a prosecutor in these modern times should be more about working towards reducing the rates of mass incarceration and achieving racial equality in the judicial system.
He says that in order to make a difference, prosecutors have to do more than simply process cases brought to them by law enforcement. He got his prosecutors to start thinking about why they were proceeding with every case.
"In those that were seen as minor, it was the least experienced people who were deciding whether to bring them. And these people saw that we had generally brought those cases in the past, so they went ahead with them again. But we started to ask, why are we charging these people with crimes at all?" he told the New Yorker.
The repeated incidences of extremely violent reactions towards African Americans by law enforcement officers, and the consequent public demonstrations, have brought the issues of racial inequality and mass incarceration into sharp focus, and highlight a system that is desperately calling out for alternatives. It's an issue that is also gathering political momentum, especially as the US election draws nearer.
What about Australia?
While Australia might not have as high a rate of incarceration per capita as the US, we do have an over-representation of Indigenous people in the prison system.
According to the Australian Bureau of Statistics (ABS), Aboriginal and Torres Strait Islanders made up 27% or just over a quarter of the total prison population as at June 2014. The issue is particularly clear in the Northern Territory, where 86% of individuals incarcerated identify as Aboriginal or Torres Strait Islanders.
Across the whole of the nation, where only two per cent of the population identifies as Aboriginal or Torres Strait Islander, this does beg the question of whether prosecutions for incarceration are racially motivated, and whether too many people are being incarcerated for low level offences, as is the case in the US.
Prosecutions in Australia are overseen by departments of public prosecution in each state. Once a person has been charged by the police, they will either prosecute the case themselves or, if the case is more serious, refer it to the DPP for prosecution.
But police will almost always prosecute more minor matters directly, which may be contributing to the over-representation of Indigenous people in the prison system here.
Transferable solutions?
In Milwaukee, John Chisholm is promoting alternatives and collaboration across all areas of the system. Monthly brain storming sessions that include police, prosecutors, parole agents and judges occur to develop ideas and strategies to address the inequality.
An early intervention model that starts as soon as an individual is charged with an offence also begins the recognition of the individual being seen as more than the crime that was committed. Chisholm and his supporters understand that change to tackle racial inequality must occur at more than one level.
In Australia, collaboration between police, tribal elders and community groups makes some headway, for example with initiatives like forum sentencing, but there is much that can be improved.
Police on the ground, prosecutors and people facing prison sentences could all benefit from the approaches currently being explored in Milwaukee.
Receive all of our articles weekly