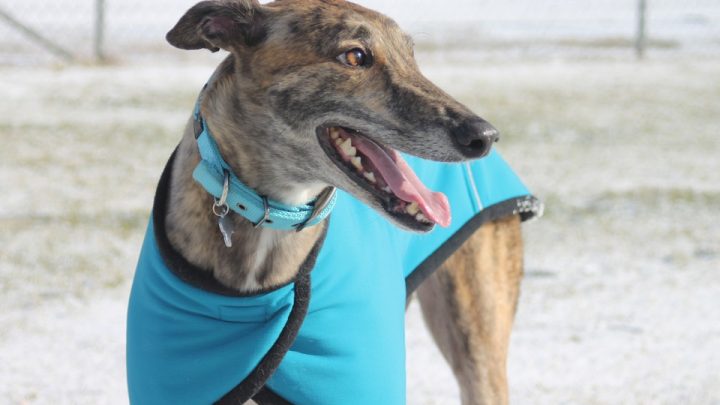 The NSW Special Commission of Inquiry into the Greyhound Racing Industry found that greyhounds bred for racing suffer terrible cruelty in this state.
The report of the investigation – which was carried out by Justice Michael McHugh – was delivered to the government on June 16 this year.
Cruelty in the greyhound industry
The report's key findings include that of 97,783 greyhounds bred for racing over the last twelve years, between 48,891 and 68,448 were killed because they were deemed uncompetitive as racing dogs.
This means 50 to 70 percent of dogs being bred for racing were put to death.
Even if the number of yearly races was reduced to the minimum that would keep the industry viable, it would mean between 2,000 to 4,000 dogs would still need to be killed.
The report also found that the practice of live baiting greyhounds – having dogs chase and kill animals such as rabbits – is still carried out by between 10 to 20 percent of trainers, even though it's been banned in NSW for decades.
The report recommended that the industry either be shut down completely, or be maintained subject to significant reform.
The greyhound racing ban
NSW premier Mike Baird said he cares about the welfare of greyhounds, announcing on July 7 this year that his government would be banning greyhound racing altogether.
The NSW Greyhound Racing Prohibition Bill 2016 was passed by NSW parliament on August 24, effectively banning greyhound racing in the state from July 1 next year.
But no everyone within the ranks of the Coalition agreed with the idea, noting that the industry attracts $1 billion dollars in bets every year and either directly or indirectly results in the employment of thousands of people.
National party MPs Kevin Humphries, Katrina Hodgkinson and Chris Gulaptis crossed the floor to vote to oppose the bill with Labor.
NSW Natural Resources Commissioner, Dr John Keniry, was appointed the coordinator general of the Greyhounds Transition Taskforce: a body tasked with guiding the greyhound industry into closure.
Mike's backflip
But on Tuesday, Mr Baird turned around and said he had "got it wrong", and the NSW Cabinet ministers signed off on a plan to reverse the greyhound racing ban.
Baird said he now believes the majority of the community support giving the greyhound racing industry a last chance, and that he'd been listening to a vocal minority in the past.
NSW opposition leader Luke Foley – who'd been lobbying to have the ban reversed – described the premier's move as "the mother of all backflips."
Mr Baird and deputy premier Troy Grant said that as Dr Keniry had been consulting with the industry, they'd convinced him that they had an appetite for reform.
So now, the Baird government intends to push the industry to implement "reforms to improve transparency and governance and reduce the level of greyhound deaths."
The reforms
An oversight body, chaired by former NSW premier Morris Iemma, will be tasked with drafting a new governance and regulatory structure.
The body will include representatives from the RSPCA and the Greyhound Breeders, Owners and Trainers Association and have an emphasis on dealing with animal cruelty.
Some of the key proposals are capping breeding at 2,000 dogs, reducing the number of greyhound tracks and racing events, and placing a $1,500 bond on every dog bred.
Politically motivated decision
However, it seems Baird's embarrassing retreat might have more to do with giving in to the desires of the National party, than the wishes of NSW voters.
The change of policy meant that on Monday night, Nationals leader and deputy premier Troy Grant avoided a leadership spill.
RSPCA boycott
But many are unhappy with the backflip, with the RSPCA threatening to boycott the oversight body.
RSPCA chief executive Steve Coleman said that animal cruelty is "heavily entrenched and inherent to the greyhound racing" industry and "given the government's backflip," they would have to reconsider their position to join any committee.
Dr Mehreen Faruqi weighs in
NSW Greens MLC Dr Mehreen Faruqi called Baird "gutless", saying his plan to end animal cruelty in the greyhound industry won't work.
The minister also declared the premier to be a political coward, pointing out that he caved into the wishes of his junior partner, the National Party.
Dr Faruqi believes the community will not tolerate continued animal abuse. "It is only a matter of time before the next mass grave or live baiting scandal," she wrote in a press release. "The collapse of greyhound racing is a question of when, not if."
Live baiting charges
Meanwhile, the next live baiting scandal is already upon us.
Chad Joseph Achurch appeared at Liverpool Local Court on Tuesday after being arrested at his Cabramatta home on Monday for alleged animal cruelty.
Police obtained images last month that allegedly show Achurch conducting acts of animal cruelty in August. The 27-year-old greyhound trainer has denied allegations of live baiting dogs.
Mr Achurch has been charged with two counts of torturing and causing the death of an animal, causing aggravated cruelty on an animal and using an animal for training greyhounds.
He will reappear in court on November 23.
Cruelty continues on the track
And despite the premier's initial promise to ban the sport, and the greyhound industry vowing that it would overhaul its approach to animal cruelty in late February, it came to light last week that greyhounds have been continuing to suffer injuries as they have in the past.
During the seven weeks since Baird announced the July ban, 205 dogs have been injured and 13 killed across 120 different race meets.
The chance for more reappraisal
But there is one positive that's come out of premier Baird's monumental backflip, and that's speculation that if he's capable of changing his mind on the racing ban, he might be ready to back-down on other key decisions he's made in the past.
On Thursday, he changed his policy in regard to sharks, announcing the government will trial nets across beaches in northern NSW.
So there's still hope for those who oppose the Westconnex tollway project, council amalgamations and lockout laws that are destroying Sydney's nightlife and small businesses.
Image credit: St George and Sutherland Shire Leader
Receive all of our articles weekly
Author
Paul Gregoire
Paul Gregoire is a Sydney-based journalist and writer. He has a focus on social justice issues and encroachments upon civil liberties. Prior to Sydney Criminal Lawyers®, he wrote for VICE and was the news editor at Sydney's City Hub.