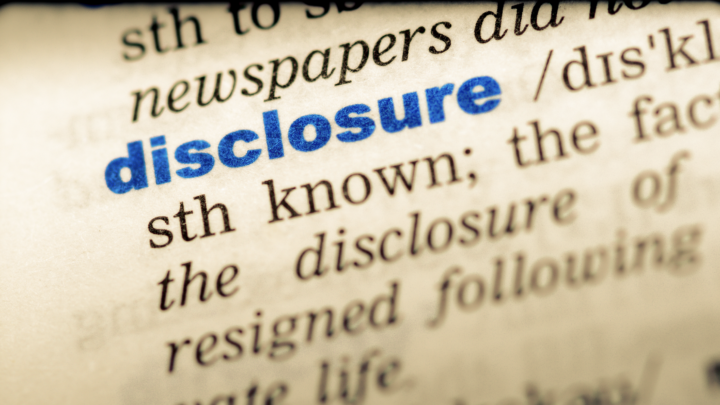 The role of the prosecutor is not to overzealously advocate the interests of the State but to advance the public interest.
As part of this role, prosecutors have a duty of disclosure, which requires them to provide the defence with all relevant information and evidence that may be helpful, even if it hurts the prosecutor's case.
Here's a summary of the prosecution's duty of disclosure.
The Duty of Disclosure
NSW prosecution guidelines outline that prosecutors are under a continuous obligation to fully disclose to the defence  all material known to them in a timely manner, that:
Is relevant or possibly relevant to an issue in the case;
Raises or possibly raises a new issue that is not apparent from the evidence the prosecution proposes to rely on;
Holds out a real as opposed to fanciful prospect of providing a lead to evidence that goes to either of the previous two situations.
The prosecution's duty of disclosure continues after trial as well as the conclusion of any appeal.
Police and other investigative agencies are also under a continuous duty to disclose relevant material to the NSW ODPP, so that they can appraise the material and disclose to the defence if suitable.
Limits On Disclosure
The prosecution's duty of disclosure does not extend to disclosing material relevant only:
To the credibility of defence (as distinct from prosecution) witnesses
Because it might deter the accused from leading false evidence in his or her case in respect of a fact not otherwise in issue, and therefore not foreseeably relevant to the proceedings at the time the prosecution became aware of the material.
Moreover, prosecutors must be careful not to disclose sensitive documents and other material and information, particularly where its disclosure may:
Affect the safety of individuals
Jeopardise continuing investigations
Potentially affect the flow of confidential information to and between justice agencies
Otherwise prejudice the criminal justice process or diminish public confidence in the criminal justice system.
Material may also not be disclosed if it is subject to a claim of legal privilege, public interest immunity or statutory immunity.
The prosecution must put the defence on notice of any known material over which a claim of privilege or immunity has or is being made, so as to allow the defence the opportunity to contest the relevant claim and seek access to the material via subpoena.
Finally, where the NSW ODPP comes into possession of documents or materials over which a claim or potential claim of sexual assault communication privilege applies, the ODPP must return those documents or material and notify the defence of its existence and any claim or potential claim of sexual assault communication privilege as soon as reasonably practicable.
Is Full Disclosure Happening?
It can be very difficult for the defence to know if prosecutors are fully disclosing all relevant material as part of their duty of disclosure.
The 1995 wrongful conviction of Andrew Mallard, a man was convicted of murdering a jeweller in her shop with a weapon that was never found. The prosecution case was based on a series of admissions alleged to have been made by Mallard in police interviews, including a drawing of a wrench that he said he had used in the murder. After the trial, it was revealed the prosecution had not disclosed crucial evidence to the defence, including police enquiries that challenged the use of a wrench in the killing.
More recently, RMIT University's Bridge of Hope Innocence Initiative in our review of the murder conviction of former professional water polo player Keli Lane,  found that prosecutors had failed to disclose an estimated 2,000 potentially crucial covert recordings to the defence.
In the UK, a 2018 report by a House of Commons Select Committee found that so-called "disclosure errors" were widespread in that country.
The report was sparked by the case of Liam Allan, who was accused of a number of sexual offences. Allan's lawyers requested various pieces of evidence from the prosecution, including text messages they believed were potentially exculpatory. However, the prosecution failed to disclose this material, noting that the request was not "proportionate or necessary". The evidence was only handed over following repeated requests and a change of barristers.
It was later revealed at trial that 40,000 text messages had not been disclosed. Once the text messages came to light, the prosecution concluded there was no longer sufficient evidence to support a conviction, and the case was dropped.
It's therefore important for defence lawyers to remain vigilant in ensuring prosecutors are meeting their duty of disclosure, to ensure all relevant documents and material are provided to put forward the best defence possible.
Receive all of our articles weekly
Author
Jarryd Bartle
Jarryd Bartle is an Associate Lecturer in Criminology and Justice Studies at RMIT University and a consultant for the
Bridge of Hope Innocence Initiative
, which investigates claims of wrongful conviction and advocates for systemic reform to protect against miscarriages of justice.