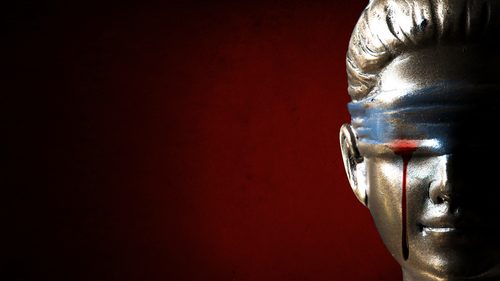 By Sonia Hickey and Ugur Nedim
The victim of one of Australia's most high-profile miscarriages of justice has been killed in a hit and run incident in Los Angeles.
Andrew Mallard was wrongly convicted of the murder of Perth jeweller Pamela Lawrence in 1995, and spent almost 12 years in prison as a result.
The murder he did not commit
Mr Mallard was released in 2006 after tireless efforts by Australian journalist Colleen Egan, politician John Quigley and a team of pro bono criminal lawyers who took an appeal to the High Court.
Police misconduct led to wrongful conviction
The High Court quashed Mallard's conviction and ordered a retrial. But after police reviewed the investigation into the death of Pamela Lawrence, they uncovered sufficient evidence to charge convicted murderer Simon Rochford and eliminate Andrew Mallard as a person of interest.
In 2008, a review by the Western Australian Commission on Crime and Corruption into misconduct associated with the case, made findings against two policemen, including that they caused witnesses to alter their statements and withheld information during the trial.
Compensation payout
Andrew Mallard was paid over $3 million compensation by the State Government in 2009 It is rare for wrongly convicted people to be compensated, and usually this only occurs in high-profile cases, such as Mallard's and that of Lindy Chamberlain, who was wrongfully convicted of the murder of her daughter, after claiming that a dingo had taken the baby.
In 2017, Civil Liberties Australia estimated that 7% of people in prison are there for crimes they did not commit. However, the figure is impossible to verify and could be higher or lower than this.
And sadly in Australia, it can be difficult for those who are wrongly convicted to have their cases re-examined after they have exhausted their avenues of appeal. That said, a handful of cases are taken up by innocence projects – made up of academics, students, journalists and criminal lawyers – who work free of charge to help those they believe have been convicted unjustly. One such project is the Sydney Exoneration Project, which is part of the Sydney University Law School.
Unlike in the United States, there are no statutory schemes to compensate those who are wrongly convicted, although governments may choose to make a compensation payment.
There are also no publicly available guidelines to inform how a compensation payout is determined, or what needs to be proved in order to obtain compensation. Furthermore, if a decision is made not to award compensation, that decision cannot be appealed.
A wrongfully convicted person might consider pursuing a civil claim for false imprisonment, although this is a lengthy process and it can be expensive, because, as a 2008 paper published by the Australian Institute of Criminology found, these types of cases can be "very difficult to prove" and even "compelling cases of wrongful conviction" may not necessarily result in civil damages.
Now in his mid 50s, Andrew Mallard was due to be married in Los Angeles in the coming weeks. But tragedy struck again, when he was run down by a car on Sunset Boulevard. Police have not been able to locate the driver and have no description of the vehicle. They are currently searching local CCTV footage for more information and have appealed to anyone who witnessed the incident to come forward.
Sadly, Mr Mallard has only enjoyed 13 years of freedom, one year more than the time he spent behind bars.
Receive all of our articles weekly
Author
Sydney Criminal Lawyers
Sydney Criminal Lawyers®
is Australia's Leading Criminal Defence firm, Delivering Outstanding Results in all Criminal and Driving cases. Going to Court? Call (02) 9261 8881 for a Free Consultation.