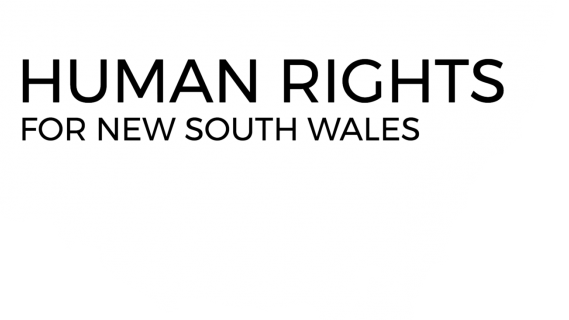 In a forward to the federal government's Multicultural Statement released on March 20 this year, prime minister Malcolm Turnbull remarked that Australia is defined by the "shared values of freedom, democracy, the rule of law and equality of opportunity – a 'fair go.'"
This fair go for all doesn't seem to ring true though, when you take into account Australia is the only Commonwealth country not to have established a treaty with its First Peoples, that around 1,200 refugees are languishing in Australia's offshore detention centres, and same-sex marriage still remains a debate.
Indeed, Australia is the only democratic western nation not to have a bill of rights in place, which would guarantee the human rights of all people living within its borders. Such a bill would curb the powers of the state, while protecting the rights of the most marginalised and disadvantaged.
At the international level, inalienable human rights are enshrined in a series of eight international treaties, and in particular, the International Covenant on Civil and Political Rights (ICCPR).
Australia ratified the ICCPR on August 13 1980. In doing this the federal government committed to uphold these values internationally, however, this act did nothing to ensure them domestically.
For decades now, there's been a persistent national dialogue about establishing a Australian bill of rights at the federal level. However, now there's also push to establish a rights bill at the state level in NSW, just as Victoria and the ACT did over a decade ago.
Protecting rights in the states
The ACT passed the Human Rights Act in 2004, while Victoria passed its Charter of Human Rights and Responsibilities Act in 2006. And currently, there's a campaign to establish a Human Rights Act in Queensland that has the backing of the Palaszczuk government.
Victoria and the ACT have statutory rights acts, meaning they're parliamentary acts that can easily be amended by further legislation. This differs from a constitutional act, where the laws reign supreme and are difficult to change.
These acts are modelled on the United Kingdom's Human Rights Act 1998 and they aim to put rights at the forefront of government-decision making. They provide that any new legislation passed by parliament must first be scrutinized for its human rights implications.
Under these acts, courts are required to interpret existing legislation in regards to human rights. And if a court finds a law to be inconsistent with human rights standards, then it can send the law back to parliament to review it and to consider whether it needs amending.
The acts also require that organisations providing public services must act in accordance with human rights and that periodic reviews of the rights provided by the legislation must be undertaken.
A Human Rights Commission has been set up in each jurisdiction to monitor human rights compliance.
Human Rights for NSW
The Human Rights for NSW campaign is just kicking off. They're calling for a statutory bill of rights – the Human Rights Act – to be established at the state level. This charter of rights would provide human rights protections state-wide, while making the government more accountable.
The campaign is being run by a growing alliance of community groups, legal associations and NGOs, which currently includes the NSW Council for Civil Liberties (NSWCCL), Amnesty International and Australian Lawyers for Human Rights.
"At this stage, we're laying the groundwork for the campaign," Eugene Schofield-Georgeson, co-organiser of Human Rights for NSW, said. He went onto explain that they're building up partnerships at present, and over the next 12 months they're going to be engaging the wider community.
It's not the first time a NSW rights bill has been proposed. In 2001, a NSW parliamentary inquiry into a NSW bill of rights tabled a report, which recommended against the idea. Instead, it proposed a committee to scrutinise legislation in compliance with human rights, which was subsequently established.
Former NSW attorney-general Bob Debus was proposing a NSW bill of rights be established back in 2006. However, his successor John Hatzistergos rejected the idea.
The importance of state level protections
According to Mr Schofield-Georgeson, there's currently a move to establish a Human Rights Act at the federal level. Shadow deputy prime minister Tanya Plibersek and attorney-general Mark Dreyfus are convening a roundtable in July to discuss the potential for such a bill.
However, even if a federal bill of rights gets off the ground, it's still important to legislate for one in NSW. "It's crucial at a state level, mainly because most of the enforcement of laws involving human rights – criminal law – happens at a state level," Schofield-Georgeson told Sydney Criminal Lawyers®.
Half the human rights outlined in the ICCPR "are to do directly with enforcement, practice and prosecution of criminal law," said Mr Schofield-Georgeson, who's also the chair of civil and human rights at the NSWCCL. "So really it's for the sake of criminal law that human rights bills matter."
The lack of safeguards in NSW
The human rights acts in Victoria and the ACT ensure that the rights contained within the acts can't be taken away.
"That's very different from NSW where we've seen a whole bunch of law and order campaigns about laws that take away a whole gamut of our fair trial rights at common law," Schofield-Georgeson explained.
He then pointed out that one law that saw a further whittling away of rights in this state was the O'Farrell government's curtailing of the right to silence.
In 2013, the law was amended so if a defendant charged with a serious indictable offence was found to have refused to divulge important information during an initial police interview, it can be viewed unfavourably during court proceedings.
NSW chief justice Tom Bathurst outlined last year that over recent years there's been 397 encroachments made by the government on just three rights – the presumption of innocence, client legal privilege, and the right against self-incrimination.
Successive governments in this state have slowly been depriving NSW citizens of their rights for decades now. This "would be unthinkable in jurisdictions like Victoria or the ACT where their fair trial rights exist almost in accordance with the ICCPR," Schofield-Georgeson said.
And that's what Human Rights for NSW is all about, bringing an end to the unchecked power of the state. The campaign organisers are about to begin "similar community consultation style events that were held in the ACT and Victoria in the lead up," to their human rights laws being enacted, Schofield-Georgeson concluded.
Receive all of our articles weekly