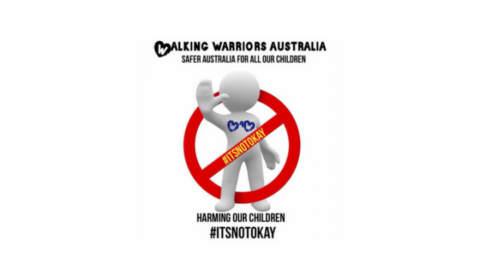 William Tyrell disappeared on the morning of 12 September 2014. When he vanished, the then 3-year-old boy was dressed in a Spiderman suit and had been playing with his older sister in the front yard of a house in the NSW mid-north coast town of Kendall.
Police believe William was abducted. His disappearance sparked one of the greatest manhunts in Australian history. But, despite the extensive police investigation, and over a thousand reported sightings of the toddler after he disappeared, William's whereabouts are still unknown.
On the second anniversary of his disappearance, the NSW government announced a $1 million reward for anyone who comes forward with information that helps police find William.
The largest of its kind in NSW history, the reward still stands and is unique as it doesn't require a charge or conviction, but only relates to the boy's recovery.
Suppressed facts
During the first three years following William's abduction, one key fact about the case was withheld from the public. Initial reports stated that he went missing from his grandmother's home and referred to the adults he was in the care of as his parents.
However, this was not the case. When William Tyrell vanished, he was actually in out-of-home care and the Kendall house where he disappeared belonged to his foster grandmother.
A coronial inquest
In 2016, child protection activist Allana Pearl Smith initiated a petition for a coronial inquest into the disappearance of William Tyrrell. A flyer relating to the petition was subsequently posted on the W4W Walking Warriors Australia Facebook page with Ms Smith listed as the contact.
Child advocacy group Walking Warriors had united with Ms Smith in the fight for the coronial inquest. The group began advocating for the truth to be released about William's care status six months after he disappeared.
Fighting for the truth
The secretary of NSW Family and Community Services (FACS) contacted Ms Smith in September that year and asked her to remove the post. However, Ms Smith wasn't able to do so, as she wasn't the administrator of the social media page.
The FACS secretary then sought a permanent injunction to restrain Ms Smith from publishing information that conveyed William had been placed in foster care, was under the parental responsibility of the FACS minister, and was a ward of the state.
Ms Smith fought the matter in the NSW Supreme Court in January last year. She was victorious. And the court refused to grant the injunction.
Justice Paul Brereton ruled that the fact William "disappeared while he was in the parental responsibility of the minister, and in the care of departmentally approved carers, is a matter of legitimate public interest."
"There is a substantial public interest in accountability and scrutiny of the out-of-home care system, and in accuracy of reportage of the circumstances of" the boy's disappearance," the justice said. And the NSW Court of Appeal upheld this ruling in August.
There is no suggestion that William's foster carers or his biological family had anything to do with his disappearance.
Protecting the children
Walking Warriors Australia is a group of concerned citizens who are advocating for the rights of, and raising awareness about, missing and endangered children. On the first anniversary of William's disappearance, the group organised a nationwide walk to raise public awareness.
Sydney Criminal Lawyers® spoke to Ms Smith and a Walking Warriors Australia spokesperson about the importance that the truth about William is known, the need for more transparency in the system, as well as their campaign to keep convicted murderer Neville Towner behind bars.
Firstly, Allanna, what is it about William's case that has garnered so much support in the community?
Allanna Smith: William's case stands out for many reasons. Namely, due to the high media saturation. From the onset of his disappearance, William has been marketed. Not just as a little boy lost, but also as a superhero in the now infamous Spiderman costume.
There has also been a lot of unnecessary suppression of facts surrounding William's complicated background and care arrangements.
The general public were lied to and led to think that William's foster carers were his real parents, when in fact they were not.
Also, the choice of the foster carers not to identify themselves at all leads to the rise in public interest around William's case.
William's disappearance also demonstrates how this could easily happen to any child in our community and the need to be vigilant.
Why do you believe FACS was so set on suppressing this information? And why was it important that the public be informed that William was in out-of-home care when he disappeared?
Allanna Smith: I believe FACS were attempting to suppress William's care arrangements because they were trying to avoid public scrutiny. If William is found deceased, the department cannot now hide that fact.
The general public will want and expect FACS to be held accountable for William's life and welfare, as well as for the care arrangement decisions made by the Department of Child Protection NSW.
The NSW Supreme Court ruled that it was in the interest of the public to know that William was in out-of-home care at the time of the disappearance. And Justice Brereton refused to grant the injunction.
What did this victory mean for child rights activists? And what do you think its importance will be in the future?
Allanna Smith: Children in the care of the minister are some of our most vulnerable and at-risk members of our community. These children often don't have a voice of their own, which leaves the door open for decisions and outcomes happening to them, rather than for them.
Often these decisions are lined with bureaucratic red tape and they're rarely in the best interest of the child. We have seen this with the copious amount of parliamentary inquiries and commissions into child welfare across the board in Australia.
The recent court ruling in R v Smith is a victory for child advocacy in general, as it challenges policy legislation and the status quo. It also brings into question the decisions made by those in positions of power for the best interest of children.
You said that part of your motivation in fighting the injunction was that you believe it's important to shine a light on situations where children are placed in foster care.
In your opinion, what needs to be addressed in the state's out-of-home care system?
Allanna Smith: There are a number of things I think need to change. They should stop removing children for unnecessary reasons and work with the family, so the child can stay in the family environment.
I believe the current FACS minister Pru Goward should be immediately sacked. And the creation of an external oversight body is overdue.
There should be a continuation of education and awareness. Adequate funding should be supplied to vital services, including domestic violence services.
There needs to be more staff employed. Longer face-to-face visitation assessments. Mandatory audits of blue cards without notice. And mandatory audits of NGO funding and financial accountability.
In 2015, a group of citizens who were frustrated that the amount of resources being utilised in the hunt for William depended upon a limited amount of funding. In response, they formed Walking Warriors Australia to raise public awareness about his disappearance.
The group organised the Walk for William, which was a nationwide event aimed at getting the message out there. The national walk has since become an annual event.
What would say the impact of the walk has been?
Walking Warriors Australia spokesperson: People actually know about William Tyrrell now. Prior to us initiating the Walk for William, people in Canberra didn't know who he was. And people in Perth didn't know who he was.
We thought it had gone Australia-wide, but it hadn't. So, his name has now gone global. People are looking for William Tyrrell. And his story is out there. It was also important for us to make sure that people knew that he was a child in care.
If you take Tiahleigh Palmer's case, or the case of many missing children, those children that are in care don't get the same rights as children who aren't in care.
If a child who is in care goes missing, you have to wait before an alert comes out. You have to wait until FACS says that you can release an image or any information about this person and tell people they are missing.  These children have to wait and it puts them at further risk.
In the case of Tiahleigh Palmer, let me tell you, her mother was knocking on every door, including W4W's, asking us for assistance to help share information about Tiahleigh.
We contacted the police and they said, "Tiahleigh is a frequent runaway, and at this stage, we don't need to do anything."
It was day six before they decided to issue an alert.
We recently spoke to Paul Robert Burton who's currently fighting charges that have been made against him in relation to posting messages about a young boy who's been removed from his parents for a year now.
Mr Burton has been charged under section 105 of the Children and Young Persons (Care and Protection) Act 1998. This is the same section of the Act that FACS claimed Ms Smith had breached.
What do you think about Mr Burton's case?
Walking Warriors Australia spokesperson: We hope he is successful.  You can draw upon similarities between Allana's case and Paul's.
FACS need to be held accountable by the public. The government also needs to be held accountable. These children deserve the same rights as any other child.
Australians truly need to understand what is happening behind the doors at FACS.
Suppression orders may be necessary in some cases, but not in cases where a child in care is missing or where it is evident that it is in the best interest of a child to be in the care of their family with the right supports in place.
These orders that suppress the identity of children, as well as provisions that do so under the Children and Young Persons (Care and Protection) Act, are designed to protect the safety of children in out-of-home care.
What does Walking Warriors believe the impact this secrecy is having on the well-being of the children it concerns? And is there a need for more transparency?
Walking Warriors Australia spokesperson: The children are more at-risk: missing children alerts for children in care are often delayed or alerts will come out with no photo and no name.  How does this assist the public?
The time frame it takes for FACS to give their approval for an alert to be issued puts the child at further risk, as we have seen in the case of Taihleigh Palmer, where an alert wasn't issued for six days
In Taihleigh's case it wouldn't have changed the outcome, however, an alert should have been issued as soon as it was identified she was missing. Her care status should have been irrelevant and a missing child alert should have been issued immediately.
FACS isn't accountable for their systematic process failures. These stories and more need to be in the public eye so they are held accountable.  It's not always about putting a child's face out there.
Families and parents should be able to tell their story.  FACS need to be held accountable.
Walking Warriors is also raising awareness about the possible release of Neville Raymond Towner. He's the man who sexually assaulted and murdered 4-year-old Lauren Hickson in Penrith 29 years ago. He was sentenced to life imprisonment.
However, in 2002, he successfully had his life sentence redetermined with a minimum non-parole period. And the NSW Parole Board have indicated they might release Towner in June.
What should happen to Mr Towner as far as your organisation is concerned?
Walking Warriors Australia spokesperson: He should never be released. We are currently running an online petition to keep him in gaol.  The petition to date has over 150,000 signatures. We will continue to gather signatures and submit one each and every time there is a review to release Towner.
So, we've been talking with the family. We're supporting them. And they want us to run the petition.
And what do you think the fact that Towner might be released says about our criminal justice system?
Walking Warriors Australia spokesperson: We need to go back and review the parole laws.
So, what are the main focuses of Walking Warriors at present?
We have a number of things that we are focusing on right now. The first priority though is to fight for an inquest into William's disappearance.
It's been over three years since he disappeared. Surely, that is too long for this little boy to be out there on his own.
He didn't disappear without a trace and someone knows where he is. There have been too many secrets from the onset. Who is hiding this information?  It's time for William to come home to his family.
William's birthday is coming up this month. Allana Pearl Smith will again present the petition to the NSW coroner and the minister.
We will continue to support the fight for the non-release of Neville Towner. And we will continue to fight for a safer Australia for all our children.
And lastly, what will be Walking Warriors' purpose be going into the future?
We will never give up being a voice for our children regardless of their home status. We will not discriminate when a child goes missing and we will continue to provide truth where our government won't.
We will continue to assist where we can when a child goes missing regardless if they are in care or not.
We will continue to seek truth and transparency, without conspiracy theories, in the hope that we can continue to educate based on facts, not theory or secrecy.
Our voice has been heard and will continue to be heard because all children matter, including William Tyrell.
Receive all of our articles weekly